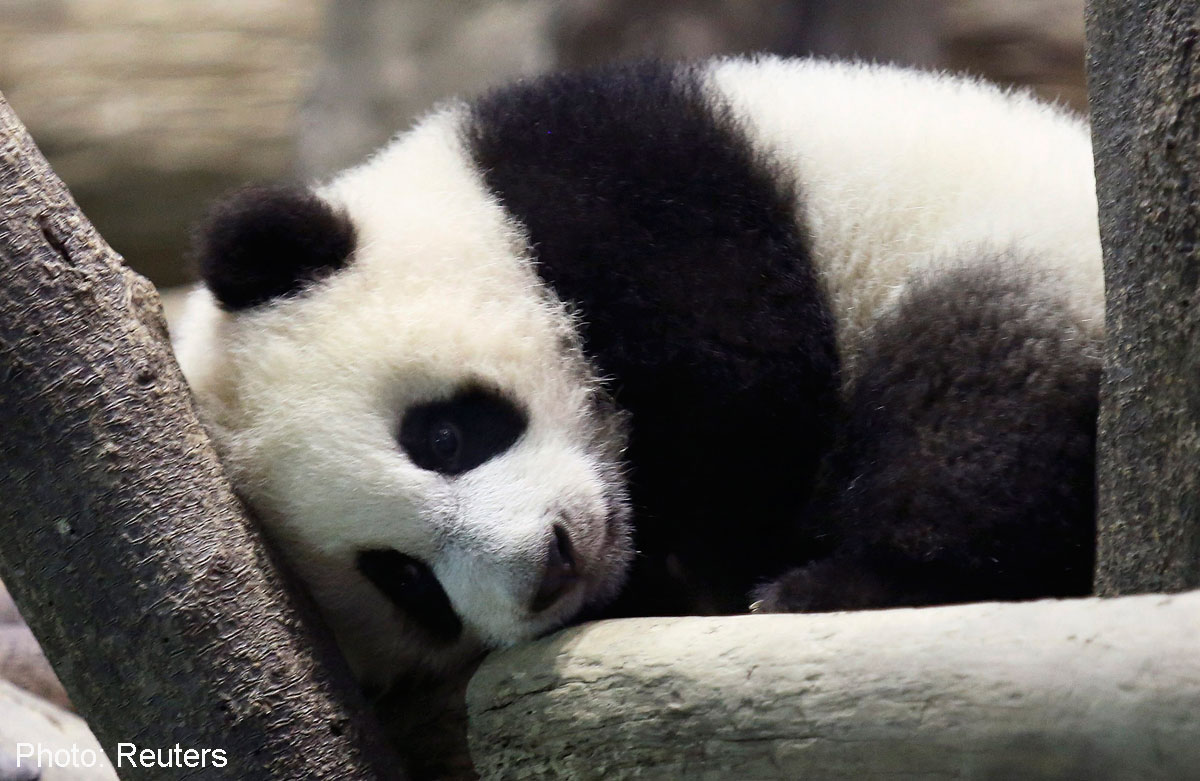 TAIPEI, Taiwan -- Taipei Zoo reminded visitors yesterday to turn off their flashes when taking pictures of giant panda cub Yuan Zai (圓仔), who is scheduled to be shown to the public for the first time today.
The director of Taipei Zoo, Jin Shih-chien (金仕謙), said that Yuan Zai is generally active for about 20 minutes at a time since she is still a cub. Jin urged visitors to be understanding and not be too disappointed if they find the giant panda asleep.
According to past observations, Yuan Zai may be more active from 9 a.m. to 11 a.m. and 4 p.m. and 5 p.m., explained Jin, who admitted that it is hard to say precisely when the best time to see the cub at play will be.
Visitors who would like to see Yuan Zai and her family will need to obtain a standard entrance zoo ticket, as well as a separate ticket that will show the holder when he or she can visit the pandas. There will also be a waiting zone for people who accidentally miss their allotted times.