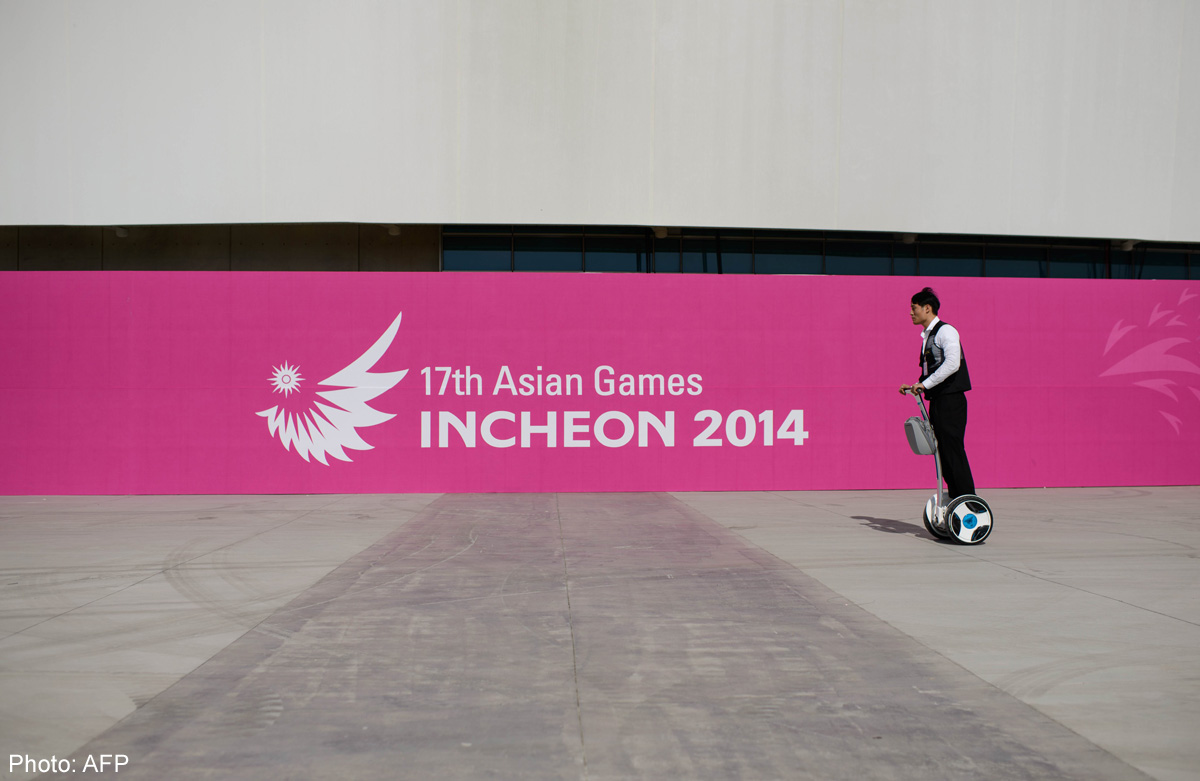 INCHEON, South Korea - The president of the Olympic Council of Asia (OCA) said Friday the body was "encouraging" Saudi Arabia to put forward female athletes after the kingdom brought only men to Asiad.
OCA President Sheikh Ahmad Al-Fahad Al-Sabah told reporters he was hopeful Saudi women would appear in future Games.
Human Rights Watch (HRW) on Thursday slammed Saudi Arabia's decision not to include women in its Asian Games team for the multi-sports event in South Korea, as a "backward step".
The Arab state took two women to the 2012 Olympics in London - 800m runner Sarah Attar and judoka Wodjan Shahrkani - after lifting a ban on women competing in the Games.
But a men-only squad of 202 makes up its representation at the 17th Asiad, which officially opens in Incheon on Friday.
Sheikh Ahmad said he did not believe Saudi Arabia had changed its policy after London.
"Before, maybe we had to continue to have doubts about it. But Saudi Arabia already participated with female athletes in London," he said during a break in an OCA Executive Board meeting.
"That means they are not against participation in principle. Maybe they don't technically have somebody to participate," Sheikh Ahmad added.
"Of course we are encouraging them. But today we cannot say they are not allowing (women) because in the London Games they participated.
"I hope they will have somebody qualified for the future." HRW said Saudi Arabia's decision not to bring any women to the Asian Games was "a backward step for women's participation in sport".
"Saudi Arabia needs to end its discrimination against women and ensure women's right to participate in sport on an equal basis with men," Sarah Leah Whitson, HRW's Middle East and North Africa director, said.
In contrast to Saudi Arabia, Qatar have sent a record 55 women in its 260 strong Asian Games delegation.
Qatar had two women in their London Olympics team in 2012 - their first female Olympians - including shooter Bahia al-Hamad, who is the Gulf state's top female hope for Asian Games success.