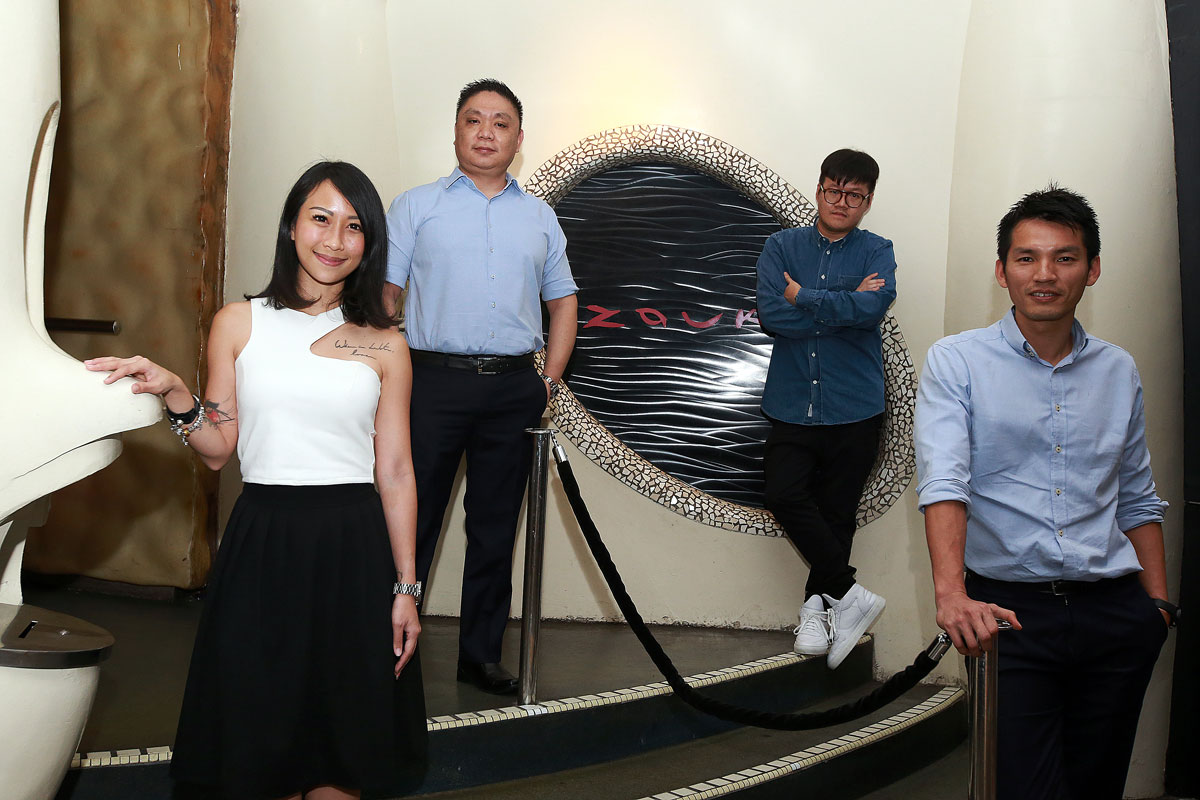 By 2018, home-grown Zouk could be making a splash in Las Vegas.
Fresh from acquiring the iconic club this week, Genting Hong Kong (GHK) is already working on a major strategy to expand its horizons.
And Las Vegas is on the cards, GHK's vice-president of lifestyle and F&B concepts, Mr Andrew Li, told The Straits Times in an exclusive interview on Wednesday.
"Obviously Vegas is a place where it just makes perfect sense to have a Zouk there," said Mr Li, 32, in town for a day to meet the 155 full-time staff of Zouk Singapore.
Genting Group, with which GHK is affiliated, is set to open its first Chinese-themed Resorts World Las Vegas by 2018.
"Because you are going to have an Asian-style resort, it makes sense to have an Asian-style club there as well, whereas all the other clubs there are all kind of like from the US or from other parts of the world," said Mr Li.
Another option being explored is incorporating Zouk into Star Cruises, owned by GHK, which is looking to diversify its portfolio and attract a younger crowd to its cruise fleet.
Hong Kong is also a possibility as GHK is headquartered and dual-listed there, said Mr Li.
However, nothing is "super definite" right now, he said, adding that such plans would be firmed up within the next six months.
But he wanted to assure Singaporeans that enough resources would be allocated to expand Zouk, which he described as a very strong component in the lifestyle division of GHK, which has a secondary listing here.
"For me it's really about the manpower. I need to have the right people on board to grow it as well," said Mr Li, who will be working closely with Zouk Singapore's current core team, helmed by Mr Benny Heng.
Mr Heng, 38, who recently took over the post of managing director, is one of the pioneers in Zouk, having worked his way up the ranks at the club after starting out there as a teenager.
He is assisted by Ms Sofie Chandra, 32, who heads the marketing and events division; Mr Wayne Lee, 35, head of entertainment; and Mr Francis Lau, 44, head of operations.
The team will make sure that we do not lose the "DNA" of Zouk, said Mr Li, who plans to retain as much of Zouk's DNA as possible in the new Clarke Quay outlet.
Zouk is expected to move to the riverside entertainment hub by the third quarter of next year.
American designer Phillips Connor of DB&B, who previously helped to design the Jiak Kim Street club and Zouk in Kuala Lumpur, would be designing the two main rooms on the ground floor of the 30,000 sq ft club at its new location.
Mr Li will also be engaging another designer to design the top floor and the wine bar or food outlet outside of the club.
"We want to improve on the VIP section of Zouk and we will be implementing different strategies to corner that market as well," he said. Clubbers can expect a state-of- the-art lighting and sound system for the Clarke Quay outlet.
Mr Heng said: "We still live and breathe this brand, we do not want to deviate very much from it. People have grown so attached to Zouk in Jiak Kim Street. The challenge now is - how do we position Clarke Quay so that consumers can accept?"
Asked if Singapore would always remain the flagship venue for Zouk, Mr Li replied: "Zouk was born in Singapore and Zouk Singapore will always be something very special."

This article was first published on October 23, 2015.
Get a copy of The Straits Times or go to straitstimes.com for more stories.