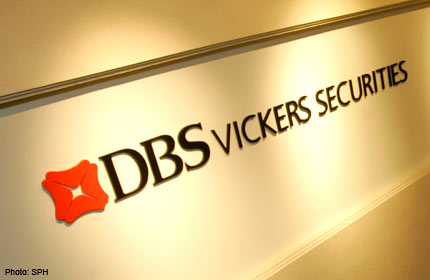 SINGAPORE - As retail sales growth rate in Singapore takes a pause next year, a key driver for earnings growth at retail real estate investment trusts (Reits) will be the successful completion of upgrading works and facelifts, a report said.
DBS Vickers Securities yesterday said that it expects retail sales to grow 2-3 per cent next year, similar to this year's pace and in line with the government's moderated growth expectations of 2-3 per cent in the coming years.
"While we still see healthy rental reversions going forward, we believe the moderate retail sales growth, coupled with rising costs, could deter landlords from initiating major rental adjustments."
Reversions at many malls are currently tracking inflation, which translates to around 2-3 per cent per year, the report said.
But malls that have undergone Asset Enhancement Initiatives (AEI) were able to drive higher rates.
DBS Vickers noted strong rental growth after AEI works at Causeway Point, owned by Frasers Centrepoint Trust (FCT); VivoCity, owned by Mapletree Commercial Trust (MCT) and Wisma Atria, owned by Starhill Global Reit (SGReit) as support.
By tracking malls currently undergoing AEI, DBS Vickers said that landlords can raise rents by at least 8 per cent per year, versus the 2-3 per cent on average.
"Therefore, we like that retail Reit managers continue to leverage on low hanging fruit to optimise their portfolio yield and to strengthen their tenant mix through attracting new tenants, to refresh and inject vibrancy to their malls."
Two big potential beneficiaries as enhancement works near completion at their malls will be Capita- Mall Trust (CMT) and Suntec Reit, which has Suntec Mall in its portfolio, the report said.
DBS Vickers also believes that some retail Reit managers can use acquisitions to grow value, given healthy price-to-book ratios and with stable yields expected.
With a limited access to good retail assets in Singapore, Reits with sponsors "would have an upper hand" as they can tap the sponsors' pipeline for new assets.
Among those that may engage in acquisitions are CMT, MCT and CapitaRetail China Trust, the report said.
Overall, compared to Reits for other sectors, retail trusts should see distribution per unit grow 6 per cent for the next fiscal year, compared with this year.
DBS Vickers singled out MCT as its top pick for the sector, with a buy rating on its units at a target price of $1.35. MCT closed at $1.175 yesterday.
It also highlighted SGReit as a strong performer, setting a target price of 84 cents per unit, versus its closing price of 74.5 cents yesterday.