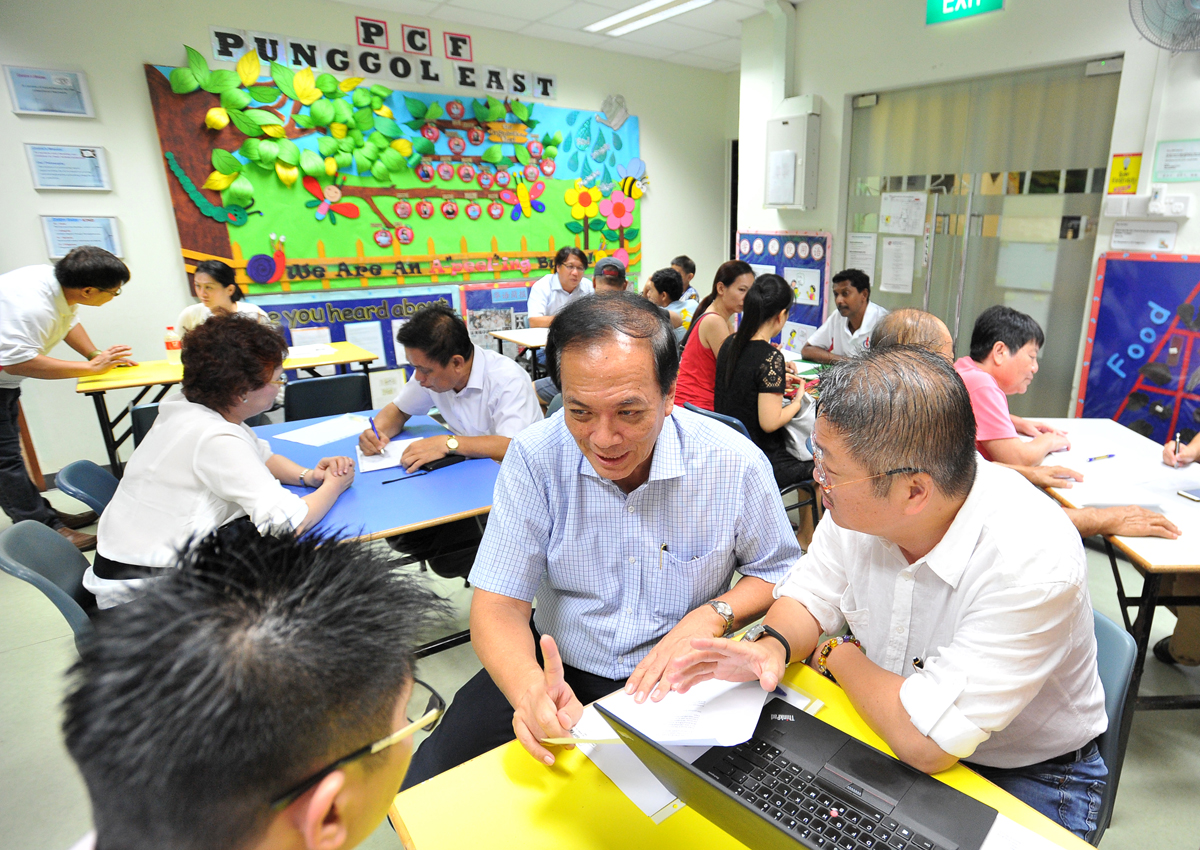 The new People's Action Party (PAP) MP for Punggol East SMC, Mr Charles Chong, and the Workers' Party (WP) said yesterday that they both want a smooth and quick handover of the assets of the constituency, which the PAP won back from the WP at the polls.
But WP chairman Sylvia Lim, who chairs the party's town council, told reporters at her Meet-the People Session in Aljunied GRC's Serangoon ward that there is still the unfinished business of the constituency's 2013 accounts.
She said the PAP has still not issued the "definitive clarification" it promised on the hustings over a disputed sum in the accounts handed over to the WP's Aljunied-Hougang Town Council after the WP won the constituency in a 2013 by-election.
In response, Mr Chong told reporters at his first Meet-the-People Session in Punggol East that the matter may need to be sorted out with help of an independent auditor.
During the election campaign, everyone took different snapshots of the annual accounts, he said. "We are convinced of our figures, they are convinced of their figures. We need independent verification."
The WP had claimed the handover accounts were in deficit to the tune of $282,000. It contradicts Mr Chong, who had said earlier the 2013 accounts had a $1.7 million surplus.
Punggol East was previously under the Pasir Ris-Punggol Town Council, but its assets were transferred to the Aljunied-Hougang Town Council after the by- election.
Last night, Ms Lim noted that Mr Chong later clarified that the surplus referred to the whole Pasir Ris- Punggol Town Council, and not Punggol East itself. She however said: "Even if we take what he says at face value, at the point of handover our town council should have had a pro-rated share of that surplus. But what we see from the accounts handed over to us at that time was that there was a deficit given to us, and we are still waiting for that definitive clarification from the PAP."
She added: "I think all these things are very important to clear up to make sure that whatever we hand back to them is correct."
Mr Chong told reporters the handover of the constituency's assets has to be done in 90 days, according to government regulations. "If this dispute goes on over the facts and figures, it might take longer," he said. He also stressed that if Punggol East is to come under Pasir Ris- Punggol Town Council again, "we must have a set of clean records".
jalmsab@sph.com.sg
ziliang@sph.com.sg

This article was first published on Sept 15, 2015.
Get a copy of The Straits Times or go to straitstimes.com for more stories.