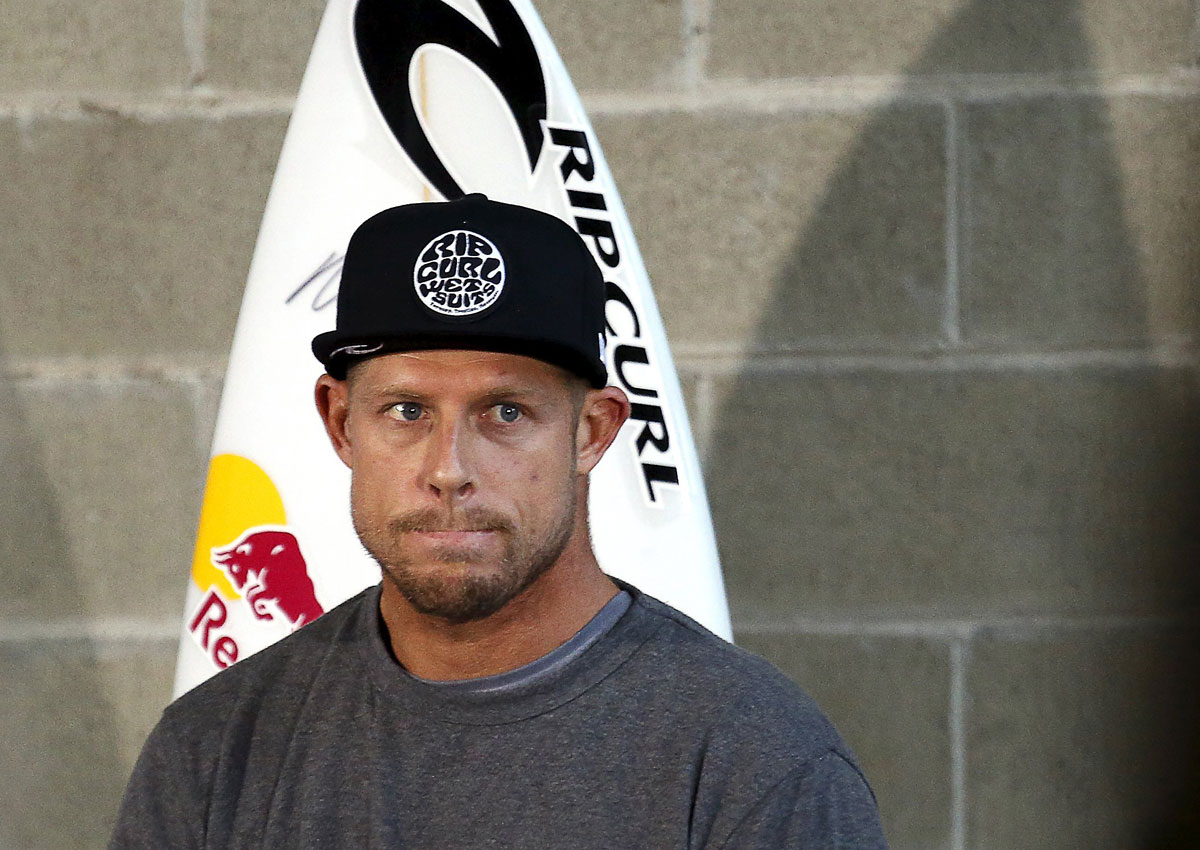 SYDNEY - Australian surf champion Mick Fanning Saturday said it "feels so good" after making an emotional return to the water for the first time since fighting off a shark in South Africa.
The 34-year-old paddled out near his home in Tweed Heads on Australia's east coast, less than a week after making global headlines for battling a large shark on live television during a world surfing tour event at Jeffreys Bay.
"First surf back. Feels so good. Surfed by myself but had Andy in my thoughts. Happy Birthday brother," Fanning wrote on his Instagram page, beside a silhouetted photo of himself holding his board on the beach.
He was referring to Andy Irons, a fellow world champion surfer from Hawaii who died in 2010 aged 32 from a heart attack linked to drug abuse. Irons would have been 37 on Friday.
The footage of three-time world champion Fanning being attacked last Sunday, before being rescued rattled but unscathed, sent social media into meltdown with a YouTube clip of the incident being viewed nearly 20 million times.
His Instagram post on Saturday generated 37,000 likes in the first two hours, with fans praising his courage in getting back into the water so soon.
"What an inspiration you are," wrote user annaehw, while blondie-travels said: "Glad you're back! Good way to do it on Andy's bday. He's for sure looking after you." On his return to Australia on Tuesday, Fanning admitted he was dealing with "an emotional mental sort of trauma" that he said would probably take weeks, if not months, to get over.
He described surviving the attack, which experts said was likely by either a great white or bull shark, as "a miracle" and vowed at the time to get back on his board again.
"Surfing has given myself and my family so much. It's gotten me through the hardest times in my life," he said on Tuesday.
"So to turn my back on surfing, it just wouldn't feel right."