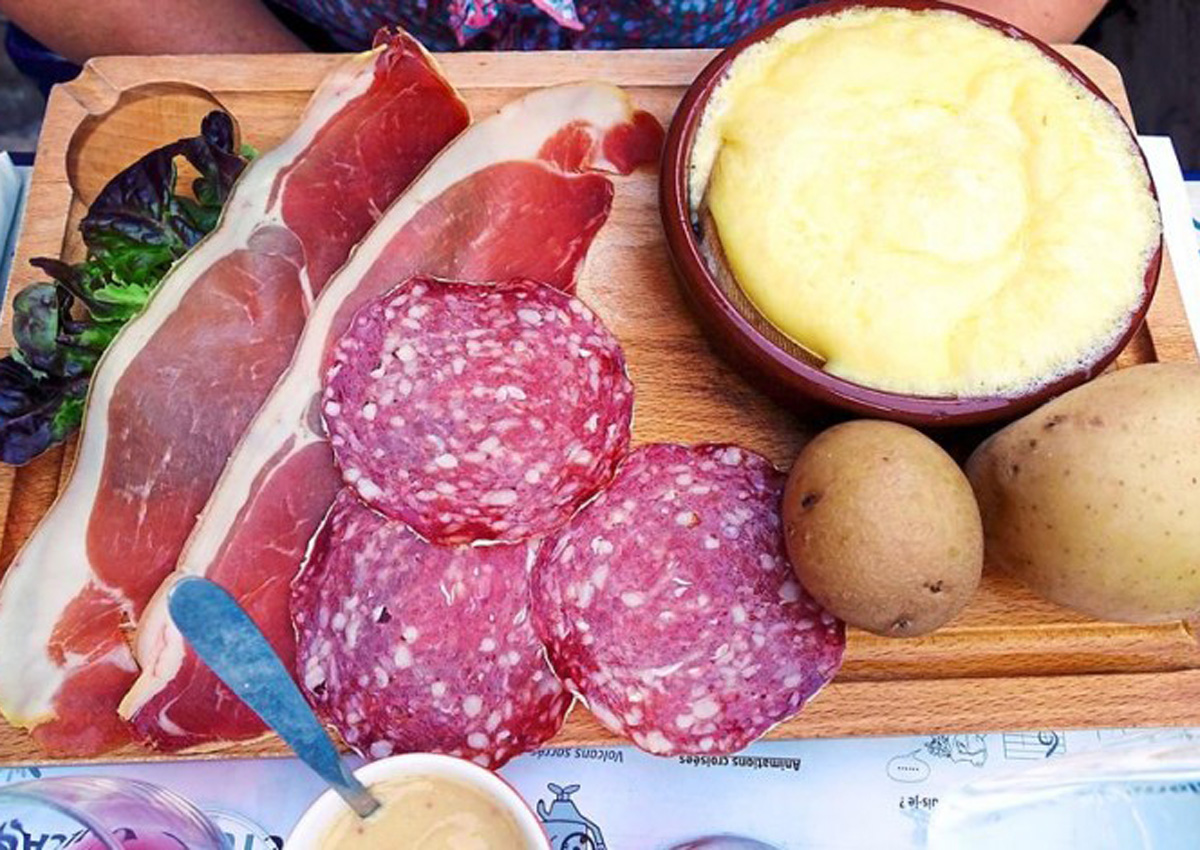 Most of my working life has been in complex, calculated environments dealing with financial maths and risk management at large global banks - it's definitely a business that does not welcome impromptu decisions or unplanned and uncoordinated actions.
So it has always been a covert and gratifying pleasure to be spontaneous and do things a little out of the ordinary when not at work. Sports and games held little appeal for me and mostly gastronomy, travel and an interest in science fill the spare hours.
This year, we embarked on a long family break to Auvergne in France - this time more resolved to observe things for what they are rather than making comparisons against other settings. It is where my wife's family still lives and we have been there many times, but on this occasion we decided to stay outside the family home.
Some shopkeepers always seem to remember us and invariably the people there are generally amiable and chatty despite my rather limited French.
The region is full of ancient volcanoes - an example of every type of volcano in the world can be found in Auvergne, ranging from stratovolcanoes to spatter cones and calderas.

The 12th century church in St Nectaire honours a little-known saint who arrived in the town in the 4th century.
As such, the views can be dramatically beautiful and there are still many active hot springs in the region - towns like Chaudes-Aigues even have free hot water pumped into the homes for heating.
Although not as well-known as other regions, Auvergne produces some excellent but also very idiosyncratic cheeses - the best known is perhaps St Agur, a wonderfully elegant blue cheese, superb with a sliced baguette and red wine.
A really ancient town
The ancient town where we decided to room has been around since before the 12th century and is now principally famous in France for Fromage St Nectaire, a complex cheese that involves brine (salt water) during curing. Not many people outside of France would know of this cheese - I will explain why later.
It was a famous spa town in the 19th century and flamboyant old buildings from the period are still scattered around.
A large, tall, rocky hill, Mont-Cornadore, stands at one end of the town - this has been settled since pre-historic times and the Romans built public baths in the lower part of the hill.
On top of the hill now stands a huge 12th century church which honours a little known saint, St Nectaire, who apparently arrived here in the 4th century. Spread around the area are dolmens, strange prehistoric stone burial or religious mounds dating back some 6,000 years or so.
Not many people live in St Nectaire now - less than 800 inhabitants - and there isn't much to do apart from walking or cycling around the valleys, the forests and lakes in the volcanic hills nearby.
But I really think it is a very cool place. Don't ask for the reasons, unless you want to hear some prattle about peace, beauty, space, timelessness, sense of connection and other such non-urban mutterings.
Thoughts about local Auvergne food
There is no reason to avoid the local food - invariably the dishes at the local restaurants are hearty and have some of the distinctive flavours of Auvergne.
In the past, one might have looked down a little at the saturated fat content and general lack of variation in the menus - but this is really not quite fair for even dishes with the same name can taste pretty different at various places, as in any other regions.
Almost every Auvergne restaurant will serve jambon d'Auvergne, though it has to be admitted that the quality of the ham can vary significantly. This is a dry-cured ham, like parma or serrano, where flavour is imparted via a combination of curing salt and the slow Maillard reaction while hung in a special microclimate.
However, the environment in Auvergne for the curing process is rather different - resulting in a saltier, denser meat (the pork used is also different).
As such, it occurred to me that the flavour and texture of a good quality jambon d'Auvergne would match rather well with a contrasting sweet Charantais melon.
Regrettably, most restaurants don't offer this combination as an option so this is something I tried by myself - and it was a pretty good guess.
What often comes with jambon d'Auvergne is a truffade, a tasty but excessive mound of cooked cheeses and potatoes normally served in a pan.

A cook preparing sausages and truffade for a village fete in Auvergne, France.
There are several recipes for the hot cheese-and-potato melange - traditionally, the cheeses include Tome Fraiche but many places have their own unique combinations of cheeses and when asked about the recipe, they always reply by gently touching an upright finger to their pursed lips.
In case there are not enough calories, there are also usually crispy bacon chips as well and it is advised to eat truffade while warm else it tends to congeal and get waxy.
Despite the overpowering amount of calories, a good truffade is hard to beat - it is also harder to eat one alone so always consider sharing it with someone else.
Eventually, it dawned on me, after all these years, that Auvergne is a lot more about cheeses than a novice visitor might have expected.
Another common dish in the region is the cheese fondue - usually a pot of melted cheese with boiled potatoes and sliced jambon and saucisson d'Auvergne (dried salami-style sausages) for dipping.
It is another simple, generous dish but using different cheeses from the truffade because the fondue is creamy and silky in texture and doesn't turn into wax when cool. I had never tried it before because of my general bias against hot, soggy fondues in other countries - but the Auvergne version is really different, and nice.
In the past, whenever in Auvergne, I had usually gone out of my way to dine at top restaurants there and generally did not really get to know the local food that well.
An enigmatic cheese indeed
As we were staying in a famous cheese town, I just thought that it would be fitting to investigate the local fromage, St Nectaire. I had eaten it many times before but had not really paid much attention as my general preference has usually been for blues like St Agur or Bleu d'Auvergne.

A truffade, complete with browned cheese.
But St Nectaire turned out to be much more interesting than I had expected, and it was quite helpful that we were staying in a hotel less than a hundred metres from a shop and museum about the cheese.
Nobody knows exactly when the region started making St Nectaire, which is somewhat odd as this cheese requires some quite specific processing steps which are not common to other cheeses.
However, it is pretty certain that this cheese was already in production before the 17th century and reasonably famous by then as a "rye cheese" for it was matured on beds of rye stalks.
The cheese was introduced to Louis XIV in the 17th century who immediately approved highly of it, and thus before the French Revolution in 1789, St Nectaire was already a firm favourite with much of the nobility of France.
A French nobleman, Legrand Auddy, was also quoted in 1768 as saying, "If we want to treat (honour) you, it's always with St Nectaire that we show it".