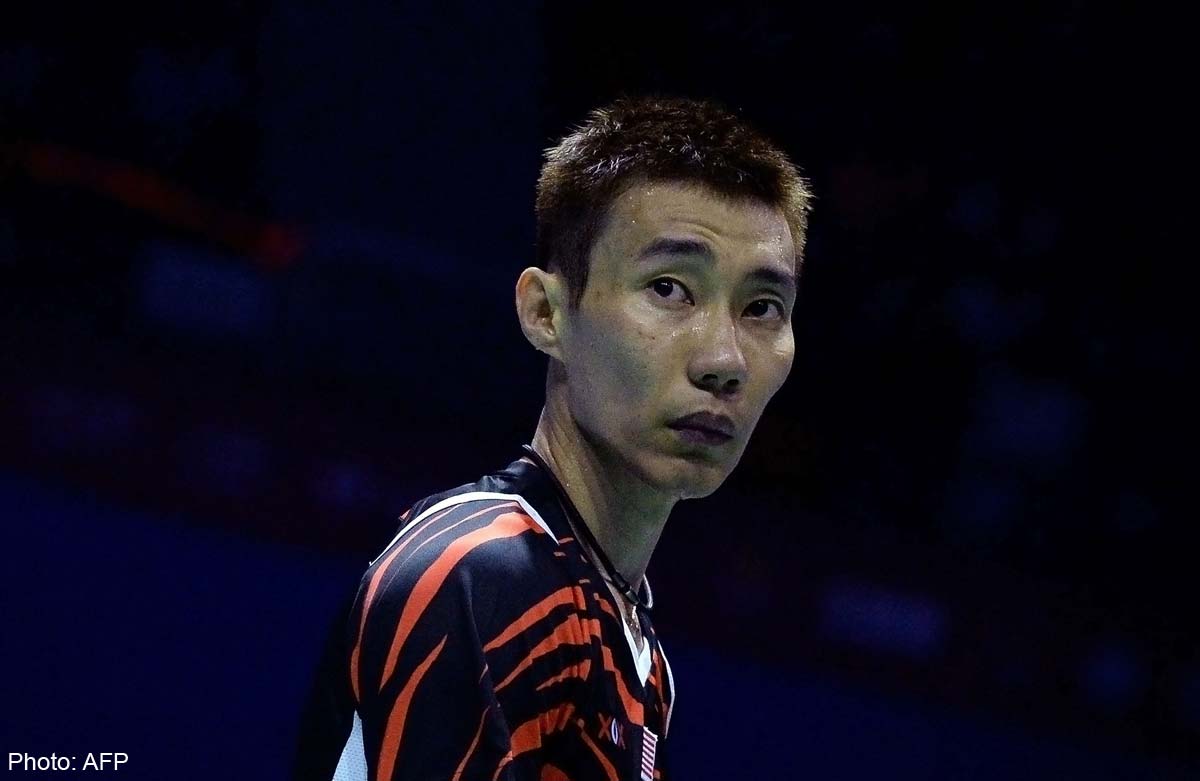 DONGGUAN, China - Former world number one Lee Chong Wei made an emphatic return from a doping ban as he demolished South Korea's Lee Dong-Keun 21-12, 21-10 at the Sudirman Cup on Sunday.
The Malaysian, returning after he received a backdated ban two weeks ago, overcame a slow start to win comfortably in 45 minutes on day one of the mixed-teams tournament.
It helped Malaysia to a narrow 3-2 victory over South Korea sealed by Chan Peng Soon and Goh Liu Ying's 23-21, 21-13 mixed doubles triumph against Kim Ha-Na and Ko Sung-Hyun.
Lee had not played since last year's Asian Games and it showed in a tepid start when he trailed his South Korean rival, the world number 34, in the opening game.
But any concerns were quickly allayed as he raced to a commanding position and even had time for some light showboating as he took the victory on the first match point.
Lee's ranking has plunged to 45 during his absence since testing positive for a banned anti-inflammatory at last year's world championships.
He received an eight-month, backdated ban on April 27, after the Badminton World Federation accepted his explanation that he ingested the substance accidentally.
Earlier, Olympic title-holders Lin Dan and Li Xuerui also stamped their authority as they shone in a 5-0 victory over Germany for hosts and defending title-holders China.
"Super Dan" pasted Marc Zwiebler 21-11, 21-11 and Li beat Karin Schnaase 21-17, 21-8 as the nine-time champions saw off Germany without dropping a game in their five matches.
Kento Momota led Japan to a 4-1 win over Russia, trouncing Vladimir Malkov 21-15, 21-9, and Denmark also beat England 4-1 in the remaining level one ties on the first day.