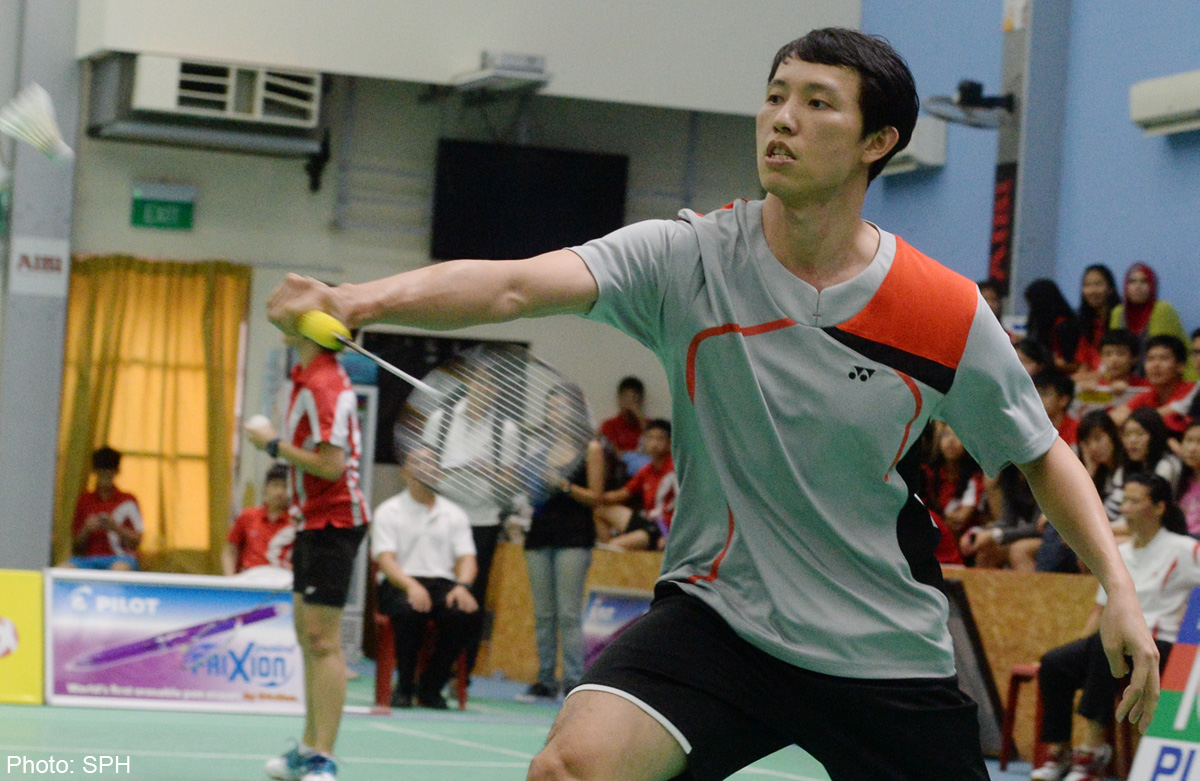 It's been four years since he announced his retirement as a national shuttler, but former Singapore No. 1 Ronald Susilo wants to make a comeback as the 34-year-old believes he can still match the best in South-east Asia.
After the recent retirements of Ashton Chen and Terry Yeo, and spurred on by his love for the sport and an intense desire to compete again, Susilo told The New Paper yesterday that he has set his sights on next year's South-east Asia Games, which Singapore will host from June 5 to 16.
"I have expressed my desire to play, but I have not reached a decision with the Singapore Badminton Association (SBA) yet as they are now focused on the Thomas and Uber Cup," he said.
"We will meet and discuss when they (the men's and women's teams) are back from India."
"I just miss those times when I used to play and I believe I still have it in me," added the 2004 Olympic men's singles quarter-finalist.
"I'm confident I can still be competitive at the SEA Games level. Our main competitors will be Malaysia, Indonesia and Thailand.
"Of course, Malaysia's Lee Chong Wei will be tough because he is world No. 1, but the way I see it, the standard of the rest of the field is not as high as before."
Susilo has been mulling over a possible return for a month.
The former Anglo-Chinese School (Independent) student turned professional in 1998, and quickly established himself as Singapore's No.1.
Best remembered for beating China's two-time Olympic champion Lin Dan at the Athens Games in 2004, Susilo enjoyed his best season during that period, rising to a career-high world No. 6 and becoming the first Singaporean in 37 years to reach the All-England men's singles semi-finals.
He also bagged the five-star Japan Open title.
Susilo has not shunned badminton since his retirement in 2010.
In addition to running his badminton academy and coaching assignments, the 2005 Sportsman of the Year found time to win the Pilot Pen National Age Group singles competition in March.
"I've also been going to SBA to spar with the national players, and I can still match them," he revealed.
ANNIVERSARY
He celebrated his third anniversary with wife Widyana Mulia yesterday. They are expecting a daughter next month to add to their two-year old son, Rafael Edward.
While he is not in tip-top condition, Susilo said: "I still have my experience and playing strategy. All I need to do now is build up by physical fitness and conditioning.
"I know I am 34 and age may have an impact on my recovery time. But I will start training again and try it out.
"If it cannot be done, I also don't want to push myself over the edge.
"But I have the desire and I'm confident.
"If you were once a world-class player, a comeback is not impossible."
This article was published on May 16 in The New Paper.


Get The New Paper for more stories.