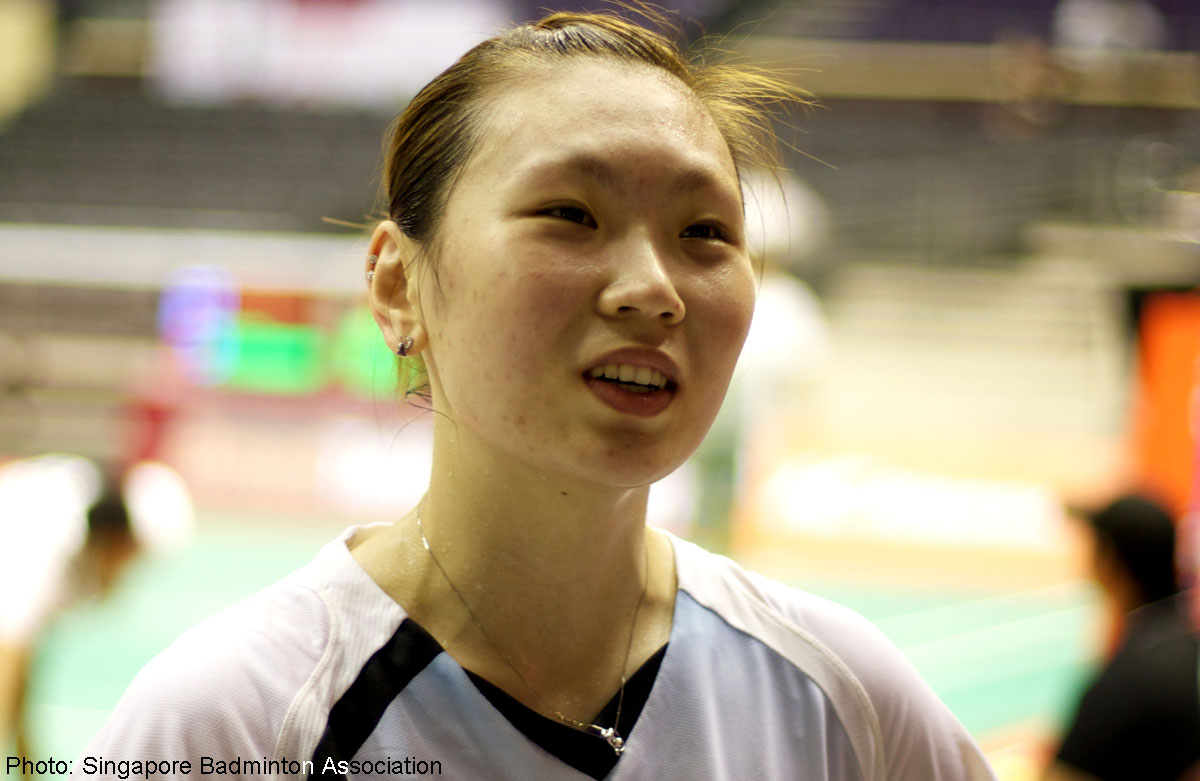 The OUE Singapore Open in April will be a homecoming of sorts for Zhang Beiwen.
The 24-year-old Liaoning-born Singapore shuttler has been based in Las Vegas for almost two years, and last played at the SuperSeries tournament here in 2011 - she lost 21-14, 21-19 to China's former world No. 1 Wang Lin in the qualifiers.
She was dropped by the Singapore Badminton Association (SBA) after the 2011 tournament after reportedly falling out with then-singles head coach Luan Ching, but the association has now asked her to come back to the fold.
Speaking to The New Paper this week, SBA chief executive officer Ronnie Lim said: "We have contacted her about coming back because we welcome any Singaporean who has the capability to do well.
"People who are still in contact with her feel that she is still very capable and a good addition to our squad, which currently lacks depth.
"But these are just preliminary talks, we will probably have a meeting with her when she is in town, and also assess for ourselves if she does have the capability to do well."
Currently in Germany competing in the German Open Badminton Championships - a Grand Prix Gold event - Zhang said: "Yes, I will be back to compete in the Singapore Open this year because it fits into my schedule.
HAPPY
"I am very happy to be able to come back and compete in Singapore, as well as to see my friends there."
The OUE Singapore Open, which serves as the fifth leg of the Badminton World Federation World Superseries, will be at the Indoor Stadium from April 8 to 13.
Formerly Singapore's top women's singles player, Zhang came to Singapore in 2003 under the Foreign Sports Talent scheme and took up citizenship in 2007.
She walked out on the national team in April 2008 to play for various clubs in countries like Malaysia and Taiwan.
She was eventually persuaded to return seven months later and made her South-east Asia Games debut in December 2009, helping Singapore claim a team bronze.
She left the SBA when her contract was not renewed in 2011, after a supposed bust-up with Luan over breaking curfew over the Chinese New Year period.
Luan, along with doubles coach Yoo Yung Sung, left the SBA last month after an internal review on the team's dismal performances last year, paving the way for Zhang's possible return.
The world No. 41 says she will think about rejoining the Singapore team for the long haul.
She said: "I have been still a Singaporean now even though I am turning out for the US in competitions since last June, and I haven't made a decision yet (on returning to Singapore for good)."
"However, it will be quite tough because the boss of the club that I play for has helped me a lot over these few years and I owe him a great deal, and there are other reasons which I don't want to reveal," added Zhang, who represents the US in club competitions but can only play for Singapore in events like the World Championships and the Olympic Games.
sayheng@sph.com.sg
Get The New Paper for more stories.