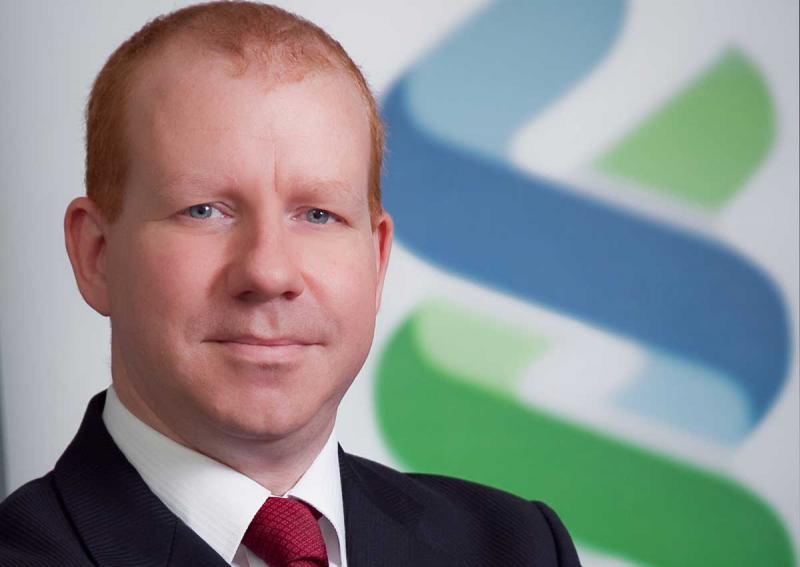 A balanced approach to investing in these volatile times, especially in the wake of events such as Brexit and a delay in interest rate hikes, is sensible, says a leading banker.
Mr Steve Brice, chief investment strategist at Standard Chartered Bank, told The Straits Times yesterday that clients are being advised to be more balanced in their investments.
The other way to extract yield from all the volatility is to take a shorter-term horizon.
"Take trading opportunities as they arise and try to follow short- term trends, but you have to be watching things very closely for change in those trends."
Britain's vote to leave the European Union has done no favours for the choppy market conditions.
Mr Brice said: "The uncertainty that we've had so far this year will now be prolonged. We had people who were delaying investing in the British economy, now having been validated in doing that."
He deemed Brexit as a "poor outcome" for Britain, adding that the bank's 1.5 per cent growth forecast for the country next year has been cut by 1 percentage point, and this means the risk of a technical recession is possible.
Mr Brice also highlighted three major risks to note - European politics, which has been in the spotlight thanks to Brexit; the United States economy being in the late stage of its economic cycle; and China's policies regarding the yuan.
However, he is most concerned if inflation occurs as it hurts equities and bonds.
"This is where the US has tight labour and product markets, so there's not much spare capacity. We've already seen commodity prices starting to pick up, that could lead to more significant inflation than people are looking for."
The ways to hedge against that include real estate, gold and alternative strategies such as a global macro strategy index.
However, the volatility has made everyone, including the bank itself, on edge about where things are heading.
Mr Brice said: "It's really challenging because clients want a story, they want you to tell them what's going to happen with high conviction so they can invest in it.
"We were reasonably comfortable doing that two years ago, but we're a lot less comfortable doing that today, and we're saying look, you should be preparing for different scenarios because it isn't easy to get this (investing) right."
rachaelb@sph.com.sg

This article was first published on July 2, 2016.
Get a copy of The Straits Times or go to straitstimes.com for more stories.