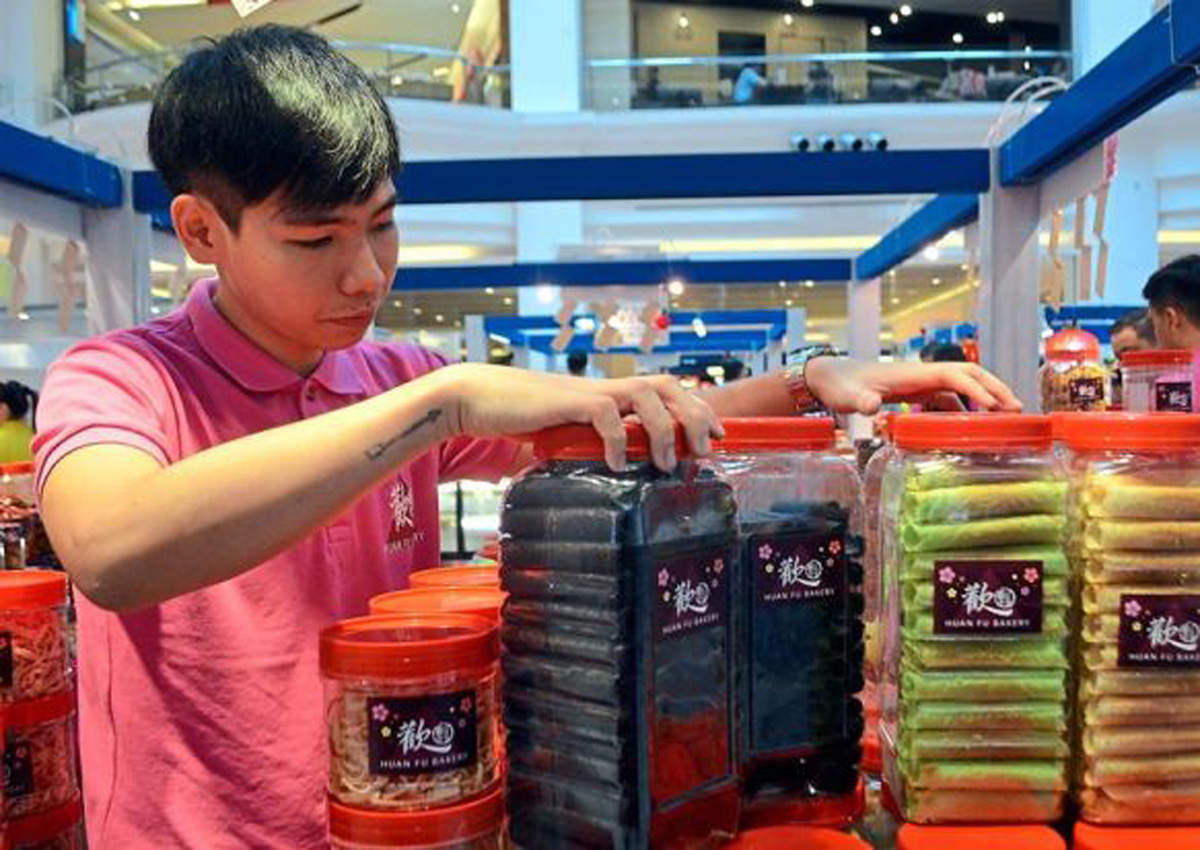 JOHOR BARU - Many people are now using bamboo charcoal to make the Chinese New Year staple called love letters, or eggrolls.
Black is not usually associated with the auspicious occasion but in the name of health, customers are preferring bamboo charcoal love letters as treats for their family and friends because the dark-coloured titbits are less sweet.
Love letters usually come in pandan or egg flavours, where a thin layer of batter is cooked before being quickly rolled into cigar-shapes or folded into triangles.
Huan Fu Bakery supervisor Liew Jia Ye said that the typically inauspicious black appearance of the titbits was not an issue for customers, who were mostly Singaporeans, as the bakery had sold more than 60 tins of them in one week.
He said that the charcoal love letters are a healthier option compared to the conventional golden brown coloured one, which tend to be much sweeter.
"It has a slightly bittersweet and milky aftertaste because we add a bit of milk powder into our love letters.
"The sugar content in the bamboo charcoal love letters are also lower than the normal ones.
"The idea was taken from the bamboo charcoal bread that has been in the market for a few years now with the ingredient incorporated into our love letters recipe," Liew said.
He added that they are selling the treats at RM26.80 (S$8.70) per tin.
Xiao Fu Nian Bing supervisor Chong Yu Ling also said response for the bakery's charcoal love letters has been good so far.
"The black does not put our customers off as they are more concerned about buying healthy and special-looking treats," she said, adding that the love letters are sold at RM22 per tin.
Chong said that the love letters offered by her bakery contained sesame seeds, which add fragrance to the crispy and thin treats.