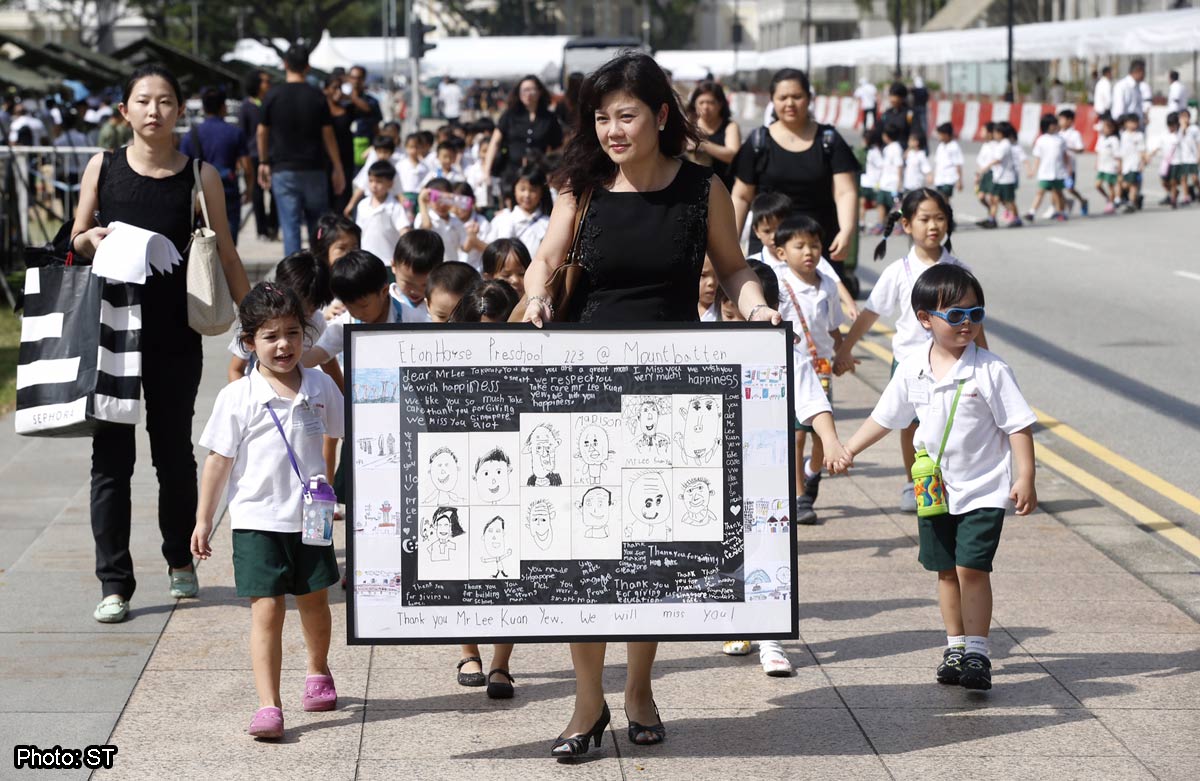 On Wednesday, I saw what I thought was the best in Singaporeans.
We queue a lot on normal days, but this was like never before ("Huge crowds to bid Mr Lee farewell"; yesterday).
It was not just how long the queues were, but how orderly the crowd remained under the scorching hot sun.
This was also our way of showing respect. The crowd was well behaved and everyone looked out for one another, never mind that they probably did not know one another.
The acts of kindness in the form of free drinks and flowers also warmed everyone's hearts.
This is truly the Singapore we would all want to be in.
Former Prime Minister Lee Kuan Yew has not only left a legacy for us to pursue our dreams and maximise our best potential, but he has also inspired us to put on our best behaviour, even after he is gone.
In times of differences in the future, I hope that we will remember these days when we were truly one Singapore - never mind our political or religious differences. At the end of the day, what truly matters is this Singapore we call home.
Peh Xin Yi (Miss)

This article was first published on Mar 27, 2015.
Get a copy of The Straits Times or go to straitstimes.com for more stories.