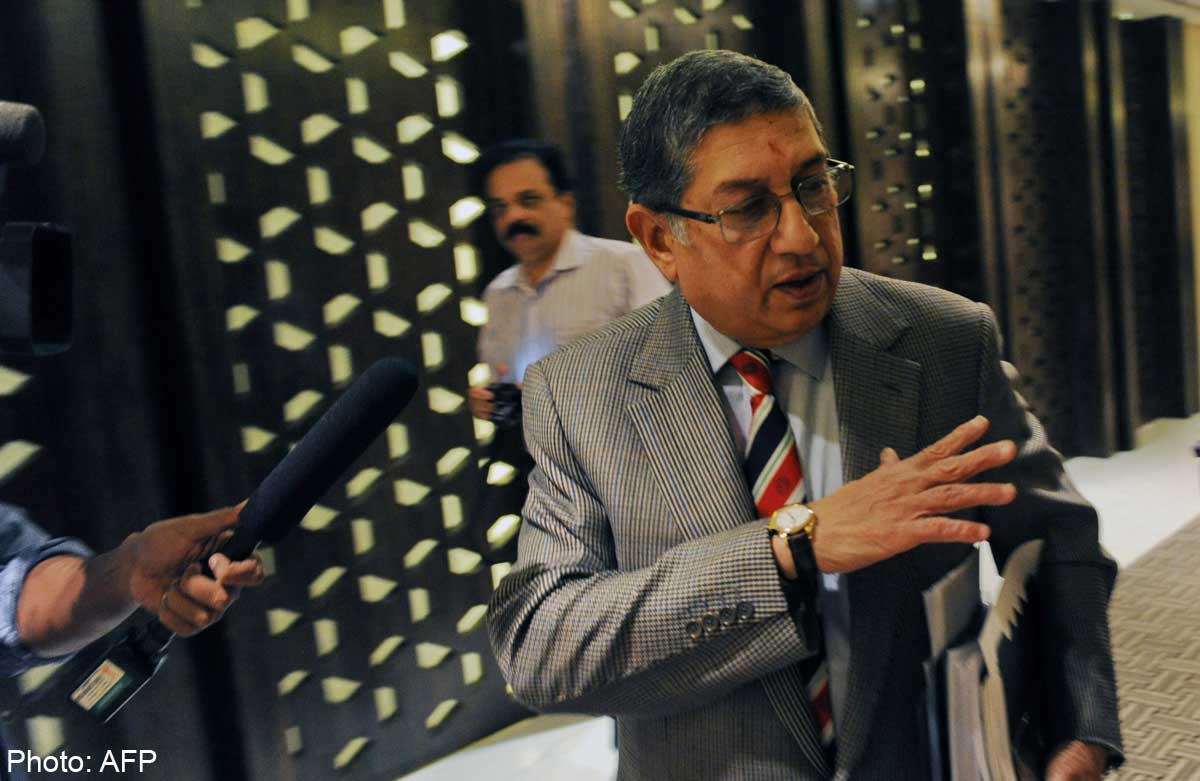 OK for proposals from Australia, England and India to restructure game in meeting here
The state of international cricket will change drastically in coming months after the boards of India, Australia and England prevailed in their bid to wrest control of the International Cricket Council (ICC) yesterday.
The three wealthiest boards among the ICC's 106 member-nations managed to push through proposals - allowing them to earn more money and play opponents of their choice - at an emergency meeting of the ICC board in Singapore.
Their move had met with stiff opposition from South Africa, Pakistan, Sri Lanka and Bangladesh over the past month. But, by granting minor concessions, they had garnered the support of New Zealand, the West Indies, Zimbabwe and Bangladesh. Yesterday, Cricket South Africa, which had initially called the proposals "fundamentally flawed", also fell in line.
Eight votes from among the 10 Test-playing members were needed to get the proposals approved. Though Pakistan and Sri Lanka abstained from the voting, they were passed after further modifications.
In the extensive restructuring of the ICC's governance and operations that will now occur, India, which generates 80 per cent of ICC's global income, Australia and England will have permanent places on a five-member executive committee.
To be headed by Cricket Australia chief Wally Edwards, it will make policy recommendations to the decision-making ICC board, which will be chaired by Indian board president N. Srinivasan from July.
Among the major changes, revenues will chiefly be distributed based on countries' financial, sporting and historical contributions.
The Future Tours Programme, designed to guarantee playing time for all Test teams, will be replaced by agreements between nations. 
The new revenue-sharing model will give the lion's share of money to India. The Economist estimates that if global cricket generates revenues of US$2.5 billion (S$3.2 billion) over the next eight years, the Big Three will amass about US$520 million, with India pocketing about US$450 million. 
The other seven ICC members would lose about US$585 million.
In recent weeks, several eminent cricketing personalities, including Pakistan legend Imran Khan, have condemned the attempt by the Big Three to grab power. 
But New Zealander Alan Isaac, the ICC president, felt it was important that cricket's most influential countries now had a greater stake in the ICC. "Their original proposal was really part of a commitment to get more involved in the leadership of the ICC," he told Agence France-Presse.
Pakistan Cricket Board (PCB) chairman Zaka Ashraf felt differently. He told The Sunday Times: "We do not agree with most of the changes. ICC should be a body that supports cricket in the best way possible. It should not be based on money." 
He said the PCB will discuss the future course of action. Several proposals still need to be adopted by the ICC's Full Council which will meet in June. 
There is also a thought, reportedly backed by the Big Three, to relocate the ICC headquarters from Dubai. Singapore, Cardiff and Colombo are contenders to host the ICC.
Yesterday, talks were held between ICC representatives and Singapore Sports Council on this subject. According to a spokesman, the ICC will make a decision at its board meeting in April.

Get a copy of The Straits Times or go to straitstimes.com for more stories.