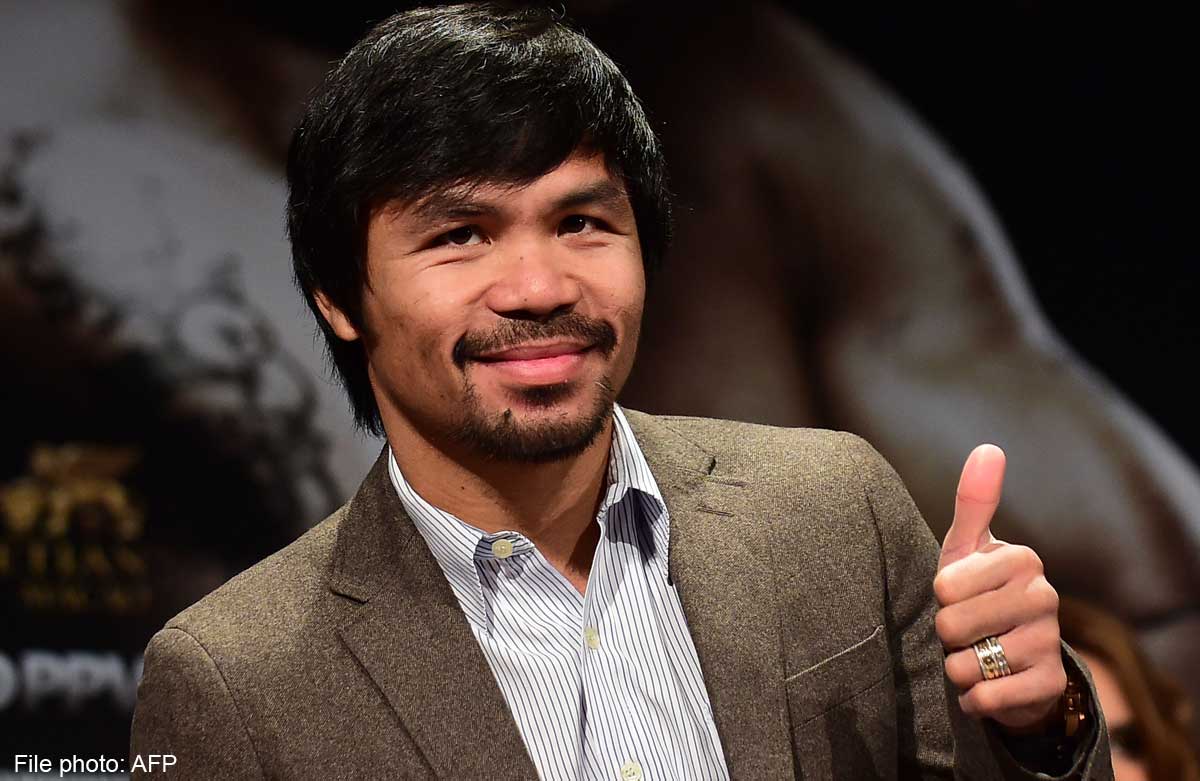 LOS ANGELES - Manny Pacquiao and Floyd Mayweather met for the first time by chance during the halftime of an NBA game, raising hopes that talks for a fight later this year might get serious.
The boxers were watching the Miami Heat-Milwaukee Bucks game Tuesday night in southern Florida from their courtside seats when Mayweather walked across the floor at halftime. The two spoke briefly and afterwards Pacquiao said that it was the first time he had spoken face-to-face with Mayweather.
"He and Manny had never had a chance to meet," Pacquiao's adviser Michael Koncz told ESPN.com.
Pacquiao and Mayweather were seen exchanging phone numbers after their chat.
Nothing is official and it remains to be seen whether the two camps can agree on terms for a possible May 2 blockbuster fight in Las Vegas.
The two sides have been conducting on and off negotiations for what certainly would be the richest fight in boxing history for several years now.
In the past, Mayweather has said the expected fight would only take place if he receives a much bigger purse than the Filipino superstar.
In 2012, there was speculation that a fight between the two could lead to the first US$200 million (S$270 million) purse in boxing history with much of that money coming from pay-per-view sales.
At one point Pacquiao says Mayweather offered him a US$40 million purse on the condition Mayweather would keep the pay-per-view money, which would have amounted to more than double what Pacquiao received.
Previous talks were also scuttled because Mayweather says Pacquiao refused to submit to random blood testing.
Earlier this month, the US media reported that Pacquiao had agreed to a 40 per cent cut of the revenue, leaving Mayweather with a 60 per cent share for a fight expected to shatter all box-office and television revenue records.
Mayweather potentially has more to lose in a fight against Pacquiao. He has a perfect 47-0 record and has won world titles at five different weight classes. But a defeat at the Filipino's hands would ruin that streak and tarnish his legacy, especially if he were to get knocked out.
The two were long-time rivals as the "best pound-for-pound" boxer of their generation, but the dream fight has never materialised to the disappointment of the boxing world.
Their meeting on the basketball court took place by chance after Pacquiao's flight on Tuesday out of Miami was cancelled. A winter snow storm that day caused hundreds of flights up and down the US eastern seaboard to be cancelled.
A longtime basketball fan and an avid player, Pacquiao decided to attend the Heat game instead.