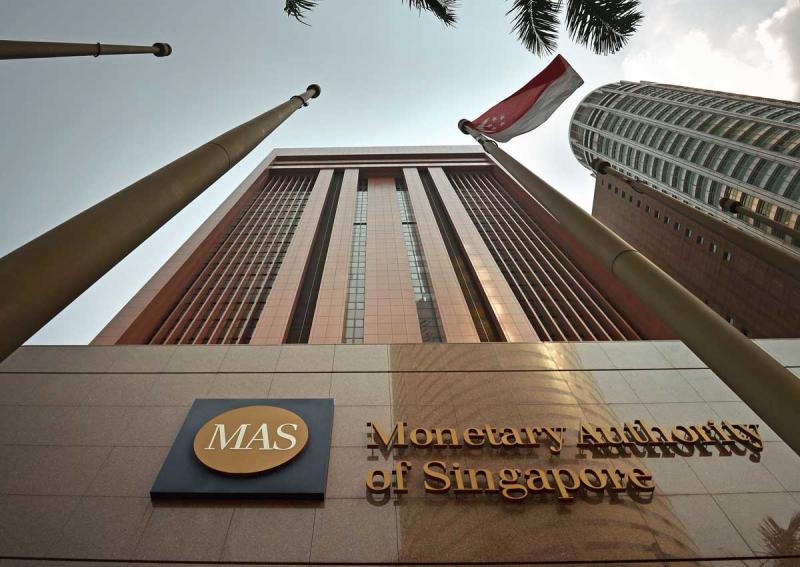 SINGAPORE -  Analysts say Brexit has cast uncertainty over the prospects of Singapore banks and this comes amid warnings from the central bank of risks ahead for the sector.
The decision by British voters to leave the European Union (EU) has brought risks to Singapore's gross domestic product (GDP) growth.
While Singapore's trade demand exposure to the UK is relatively small, exposure to the EU is significant, said Citi in a recent report in which it estimated that the Republic's exports to EU accounted for 8.1 per cent of total exports.
Meanwhile, the Monetary Authority of Singapore (MAS) has warned of Brexit having wider economic implications for the region and Singapore.
"While it is too early to make a firm call on the longer term consequences of the event, it will certainly weigh on both market confidence and on an already listless global recovery," said Lim Hng Kiang, deputy chairman of MAS in a speech last week.
Speaking at the 43rd annual dinner of the Association of Banks in Singapore, Mr Lim noted the prolonged period of low interest rates presents "particular challenges" for the banking sector.
Lower interest rates, a flattening of the yield curve, and lower corporate investment mean net interest income and profits are being squeezed.
Mr Lim, who is also Singapore's Minister for Trade and Industry, added the low interest rates and investment returns are driving a search for yield among households, asset managers and institutional investors, "which could lead to excessive risk-taking and growing financial vulnerabilities".
In its report Citi noted the net interest margins (NIMs) - a measure of profitability on loans - of Singapore banks are highly sensitive to Singapore-dollar short-term rates, and sees near-term risk of the NIM coming off. Rates in Singapore are affected by US rates, and because of expected volatility after Brexit, markets think the US Federal Reserve is unlikely to raise its rate until at least December this year.
Addressing the subject of US rate hikes, OCBC's head of treasury research and strategy Selena Ling said in a report: "(Fed chair) Yellen has basically painted herself into a corner by identifying Brexit as a material risk in her recent congressional testimony."
Meanwhile, latest MAS data showed that bank lending in May contracted from a year ago for the eighth straight month, which creates doubt that the sector can achieve its stated target of low-single-digit loan growth, said Citi.
"Sluggish GDP and market uncertainty could also constrain fee and non-interest income growth," it added.
However, UBS analyst Aakash Rawat pointed out lower rates could boost asset quality, insofar as there is a small rise in debt burden.
"Lower rates are clearly not a positive for NIMs. However, we doubt if NIM expansion is at the core of the investment case for the banks anymore," he said in a report.
"Lower rates for longer is a positive for asset quality, since a less steep rise in debt burden equals lower NPLs (non-performing loans). This should be a net overall positive for the banks."
To be clear, Singapore banks have said they have minimal exposure to the UK.
And Fitch Ratings, in holding its rating on Asia-Pacific banks following the Brexit vote, noted Bank of International Settlements data showing that emerging Asia accounts for less than 15 per cent of the total external claims of UK banks.
"Singapore and Hong Kong, as offshore financial centres, are more significantly exposed relative to the size of their economies, but these are mainly local or regional claims from UK subsidiaries and they are unlikely to see significant withdrawal as a result of Brexit," it said in a statement.
"Indirect trade effects, should the Brexit vote lead to wider political instability and a broader slowdown in Europe, could be more significant for Asia. . . but the effects should take time to materialise, and Fitch believes that it is the smaller economies in Europe that are most at risk from Brexit - as opposed to the larger economies such as Germany and France which account for the bulk of Asian exports."
Still, Maybank Kim Eng remains pessimistic over banks, given their exposure to mortgages and building loans.
The brokerage thinks the government may not dismantle property-cooling measures so that capital will instead be driven into new businesses to boost the tepid economy.
"We are increasingly convinced that property-cooling measures may not be lifted, in order to steer investments away from property to more economically productive uses in the long run. Hefty investments in residential property have fettered entrepreneurship and consumption, and inflated business costs through wage inflation," it said.
"Add to that expectations of fewer lending opportunities and rising NPLs from the oil rout, we remain negative on banks."

This article was first published on July 4, 2016.
Get The Business Times for more stories.