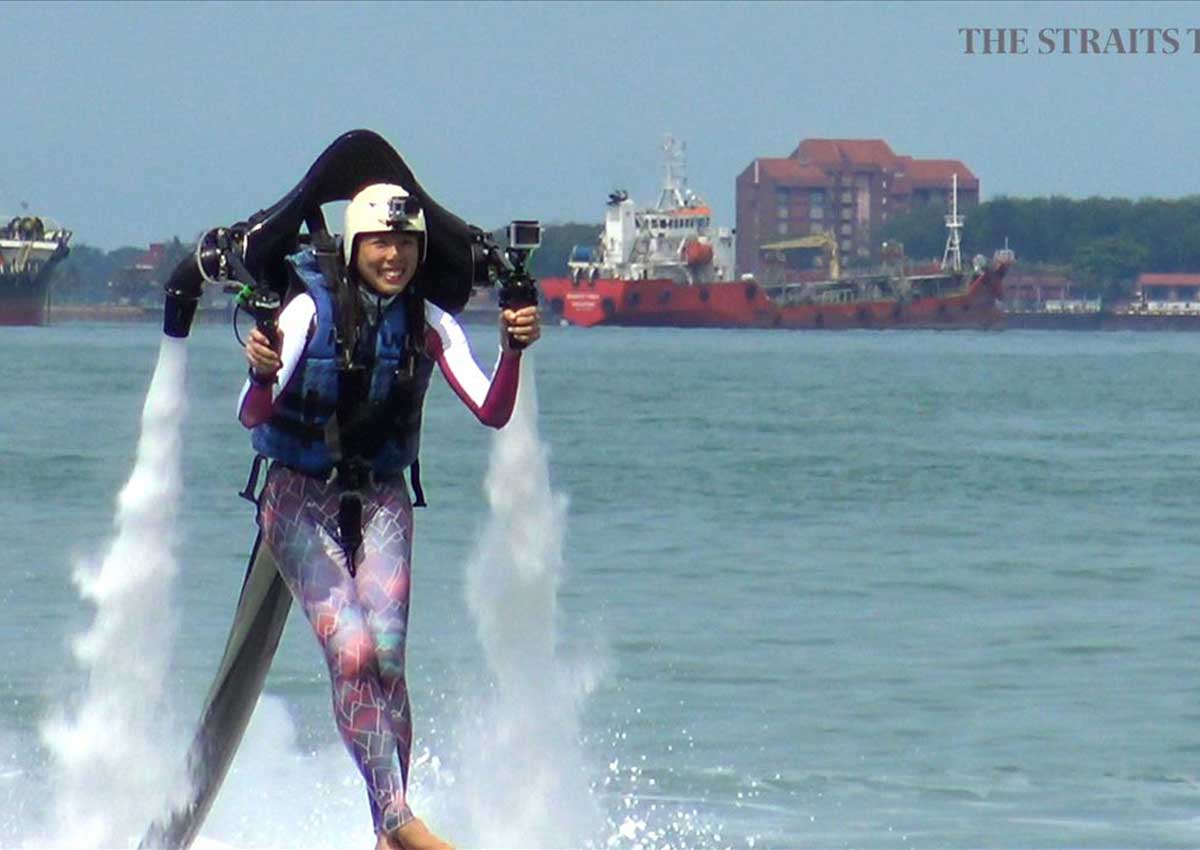 SINGAPORE - The chorus of R. Kelly's song I Believe I Can Fly filled my head as the instructor increased the pressure of the water bursting out of the jetpack on my back.
Within seconds, I was dipping in and out of the water surface, and swerving in all directions. No amount of shrieking and kicking helped. I was not feeling the freedom of flight.
It was only after I calmed down and felt relaxed that I managed to regain control.
Flying with a water-propelled jetpack is not easy. But it is definitely a tonne of fun.
Attached to the 12kg jetpack is a hose connected to a power pod that provides the boost needed to propel you up to 9m high.
Beginners to the jetpack may not be able to perform stunts in the first session. Having to use your core muscles to steer the pack will leave you with aches and pain in places you never knew muscles existed.
Watch this instalment of Bridget's Adventures to see how it felt like to "fly" with a jetpack.
A 45-minute basic training with an instructor costs $228 at Ola Beach Club, 46 Siloso Beach Walk.
Bridget's Adventures, a 10-episode series, is produced by The Straits Times.
It is one of 10 programmes that Singapore Press Holdings is producing under a recently announced partnership with the Info-communications Media Development Authority.
The Straits Times is helming five of the programmes, covering themes such as current affairs, sports and entertainment.

This article was first published on Dec 15, 2016.
Get a copy of The Straits Times or go to straitstimes.com for more stories.