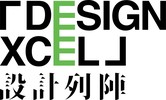 Showcasing over 200 pieces of works collaboratively created by design graduates and industries
HONG KONG, CHINA - Media OutReach - 6 October 2017 - Organised by The Federation of Hong Kong Industries (FHKI) and its Design Council of Hong Kong (DCHK), the first Joint-School Design Exhibition - 「DesignXcel」 has officially opened today (6 October 2017) at Hong Kong Central Library. The Hon Mrs Carrie Lam Cheng Yuet-ngor, Chief Executive of HKSAR, GBM , GBS, attended the opening ceremony as the Guest of Honour, accompanied by Mr Jimmy Kwok Chun-wah, BBS, MH, JP, the Chairman of FHKI and Professor Eric C. Yim, JP, the Deputy Chairman of FHKI and the Chairman of DCHK. Over a hundred guests including representatives from across industries and major design institutions were present to show their support .
「 DesignXcel 」 is the first-ever joint-school design exhibition in Hong Kong . The aim of this unprecedented project is to connect the fresh design graduates with the industries in Hong Kong and to create a positive synergy with the innovative ideas and practical experience through the collaborations. A total of 16 local design institutions participated in this yearlong project and selected graduates were chosen from the 4,000 full-time 2017 design graduates in Hong Kong to work with more than 60 companies across industries. Over 200 pieces of their works will be exhibited at the Exhibition Gallery of Hong Kong Central Library from 5-17 October, 2017.
At the opening ceremony, Professor Eric C. Yim, JP, the Deputy Chairman of FHKI & the Chairman of DCHK said in his welcome address, "This is the first joint-school design exhibition in Hong Kong to showcase the collaborations and achievements created together by our design graduates and local industry. Since the 1970s, there has been a growing number of design schools in Hong Kong and each school organises their own graduate exhibition every year around May and June, but there was never a joint-school platform to showcase their accomplishments. 「 DesignXcel 」 provides an opportunity for the industry and entrepreneurs to understand how to work with designers. And in return, the design graduates could also learn more about the tools, materials and even potential problems through their participation in the process of converting the design into real products. It is therefore absolutely a win-win opportunity for both parties."
Sponsored by CreateHK, 「 DesignXcel 」 is also a project to celebrate the 50th anniversary of the Design Council of Hong Kong. Mr Jimmy Kwok Chun-wah, the Chairman of FHKI shared in his opening remarks at the ceremony, "The Federation of Hong Kong Industries had foreseen the importance of design to the industries half a century ago and so we established Design Council of Hong Kong in 1968 with the mandate to promote trading and investment, as well as the technology and innovation products, human resources and other aspects for the interest of local design industry. 「 DesignXcel 」 is hence organised with a goal to establish a sustainable and well-defined link for business and education so design graduates could be paired up with companies in a systematic manner. We encourage the industry to take up corporate social responsibility and benefit from the intergenerational reciprocity, which can result in a rise of overall innovation level and contribute to the Hong Kong economy."
「 DesignXcel 」 showcases collaborations spanning five categories of Graphics, Advertising & Visual Communication, Product & Industrial, Fashion & Image, Digital & Interactive, Architecture, Interior, Spatial & Environmental designs. Various interactive exhibits are great for all ages to visit including the viewing of interior designs displayed with the most advanced VR technology, the conversion of 2D photos into 3D images that can be viewed without 3D glasses, and games that are designed to prevent and alleviate symptoms of Alzheimer's Disease.
Among the collaborations, NowHere® Design Ltd. worked with interior design and creative media graduates on the first STEM Lab in Hong Kong. Mr Tony Lau, Founder and Creative Director of NowHere® Design Ltd said, " 「 DesignXcel 」 provided opportunities for the fresh graduates to understand their own values and ambitions, widen their horizons and ultimately help them plan their career. The exhibition also offered them a platform to share their works with the public so on the whole this is an exceptional opportunity for fresh graduates to 'know thyself, explore the world, and understand the people.' "
Another exhibit named "A Kind of Rice Keeps A Hundred People" is a campaign to promote locally produced Yi O Rice created by Miss Bonnie Chan Chak Yee, graduate from Technological and Higher Education Institute of Hong Kong (THEi). 「 DesignXcel 」 connected her with the local veteran brand Star Industrial Company Limited (Red A) and printing partner Artop Group. With the sponsor and printing support, 200 rice steamer containers are re-packaged in Bonnie's design. Bonnie said, " 'A Kind of Rice Keeps A Hundred People' is the concept of my final-year project. I am excited to see the concept being implemented and even brought to the market. This project brought people from Hong Kong manufacture industry, agriculture, printing and a fresh advertising design graduate like me together and eventually we created a product that belongs to Hong Kong and its people!"
「 DesignXcel 」 is open to public from 5 --17 October, 2017 free of charge at the Exhibition Gallery of Hong Kong Central Library. Visitors can join guided tours on-site to learn about the ideas and stories of the exhibits, or pre-register online to participate in a variety of workshops, seminars and happy sharing on different design topics such as Natural Handmade Soap Workshop, Resin Painting Workshop, 3D Puzzle Workshop, Folding Stool Workshop, 3D Printing Technology Sharing and etc. For details, please visit http://bit.ly/2wbTkmC
Details of 「 DesignXcel 」 Joint-School Design Exhibition 2017 Date :               5 - 17 October 2017
Time:               10am - 8pm *Closes at 3pm on 17 October 2017
Venue:             Exhibition Gallery, Hong Kong Central Library                        (66 Causeway Road, Causeway Bay, HK)
Admission:      Free
Website:          http://bit.ly/2wbTkmC