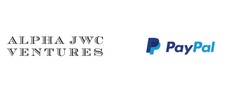 BANGKOK, THAILAND - Media OutReach - 17 May 2018 - Southeast Asia's leading venture capital firm Alpha JWC Ventures announced today its collaboration with global technology platform and digital payments leader PayPal Holdings, Inc. and its commitment to invest up to US$5M in 2018 participants of PayPal Incubator , a FinTech (financial technology) startup incubation program in Southeast Asia.
"At Alpha JWC Ventures our philosophy is to invest as a value-add partner. Given our FinTech sector focus and expertise, we seek to create value for the Southeast Asia FinTech ecosystem, and our collaboration with PayPal's incubator program is the best way to do so," said Will Ongkowidjaja, Alpha JWC Ventures' Co-Founder and Managing Partner. "Through this impactful collaboration, Alpha JWC can help nurture the future of FinTech industry and grow together with the region's best FinTech entrepreneurs, while at the same time improving lives touched by these entrepreneurs' business. We believe this collaboration enables us to get to know the best FinTech entrepreneurs in the region that operate with the same values as Alpha JWC and PayPal's."
To receive the funding, applicants will go through a selection panel made up of Alpha JWC and PayPal senior executives in Singapore and San Jose. Startups that demonstrate potential in transforming cutting-edge ideas to create tangible impact will be offered a place in the PayPal Incubator and funding commensurate with their business needs.
Launched in 2016, the unique nine-month PayPal Incubator program offers participating startups the opportunity to operate in a specially designed co-working space in PayPal Singapore's Development Center. Participants receive coaching and mentorship from PayPal executives, participate in networking opportunities and gain valuable connections to outside funders. It is the first FinTech incubation program in the Southeast Asia where startups sit side-by-side with the company's staff, making PayPal's business and engineering resources easily available to participants. Since its inception, the PayPal Incubator has successfully nurtured six FinTech startups -- Axinan , Chynge , InvoiceInterchange , Jumper.ai , PolicyPal and TenX .
" PayPal began as a startup and the entrepreneurial spirit is still deeply embedded in our DNA ," said Mr. Jerry Tso, General Manager for PayPal Singapore Development Center. " We understand mentorship and connections are key to help the startups grow and thrive, but more importantly, funding is crucial for startups to scale. We're excited to collaborate with Alpha JWC to provide access to funding for our 2018 cohort. Alpha JWC's strong track-record, deep expertise in FinTech, and their vision of investing in people, technology, and creating real impact make them an ideal partner."
For more information, visit https://www.paypal-innovationlab.com/incubator/ .
About Alpha JWC Ventures
Alpha JWC Ventures is a Southeast Asia venture capital firm with an Indonesia+ angle and a focused value-add approach. We have deep financial technology (FinTech) expertise and have established a strong reputation and clear positioning in the market as the leading venture capital firm that has the best on-the-ground team with world-class complementary skill-sets and strategic network in Indonesia, Southeast Asia, China and US. Alpha JWC is proud to be the first institutional investor of the leading FinTech companies in Southeast Asia today, such as Funding Societies / Modalku, UangTeman, OnlinePajak, Kredivo, Carro, RateX, and TaniFund. For more information on Alpha JWC, please visit www.alphajwc.com .
About PayPal
Fueled by a fundamental belief that having access to financial services creates opportunity, PayPal Holdings, Inc. (NASDAQ: PYPL) is committed to democratizing financial services and empowering people and businesses to join and thrive in the global economy. Our open digital payments platform gives PayPal's 237 million active account holders the confidence to connect and transact in new and powerful ways, whether they are online, on a mobile device, in an app, or in person. Through a combination of technological innovation and strategic partnerships, PayPal creates better ways to manage and move money, and offers choice and flexibility when sending payments, paying or getting paid. Available in more than 200 markets around the world, the PayPal platform, including Braintree, Venmo and Xoom, enables consumers and merchants to receive money in more than 100 currencies, withdraw funds in 56 currencies and hold balances in their PayPal accounts in 25 currencies. For more information on PayPal, visit  https://www.paypal.com/about .