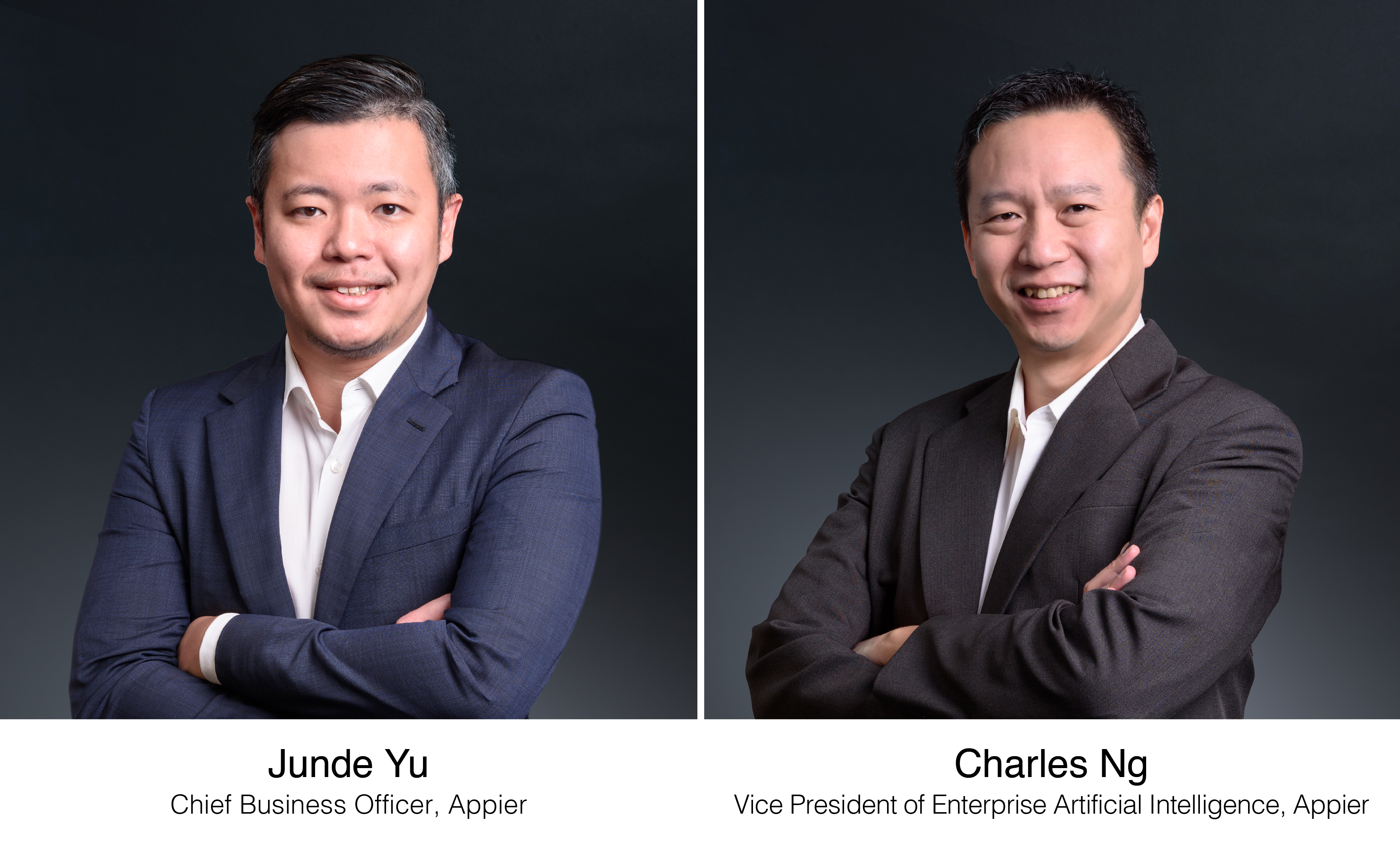 SINGAPORE - Media OutReach - November 8, 2017 - Appier , a leading artificial intelligence (AI) company, announced today the appointment of two new senior executives to support the company's ability to scale towards its goal of creating more AI-based solutions for enterprises.
Appier's new executives
Joining as Chief Business Officer is Junde Yu, who was previously Managing Director of Asia Pacific of App Annie, the leading app intelligence company. Yu brings more than ten years of experiences with Internet startups. He was App Annie's first sales person in the Asia Pacific and helped to develop an extensive business for the company throughout the region. At Appier, he will be responsible for the company's enterprise business, which includes Aixon, an AI-based data intelligence platform. Yu will report to Appier's CEO, Chih-Han Yu.
The company also announced the appointment of Dr. Charles Ng as Vice President of Enterprise Artificial Intelligence. Reporting to Appier's Chief Data Scientist, Dr. Hsuan-Tien Lin, Dr. Ng will lead a team of AI scientists and engineers that are developing the next generation of enterprise AI solutions. Dr. Ng previously served as Chief Data Scientist of Coupang, Korea's leading e-commerce company, and has 15 years of experience in the data science field in world renown companies including IBM.
"We're delighted to be bringing on board two talented and experienced leaders to help fuel Appier's growth. Both have strong experience of scaling startup companies to world leading companies. They both also have extensive experiences in enterprise software and data intelligence and R&D. It will propel our development of AI-based platforms that enterprises require," said Chih-Han Yu, Chief Executive Officer, Appier.
About Appier
Appier is a technology company which aims to provide artificial intelligence (AI) platforms to help enterprises solve their most challenging business problems. Appier was established in 2012 by a passionate team of computer scientists and engineers with expertise in AI, data analysis and distributed systems. Appier serves around 1,000 global brands and agencies from offices in 14 markets across Asia, including Taipei, Singapore, Kuala Lumpur, Tokyo, Osaka, Sydney, Ho Chi Minh City, Manila, Hong Kong, Mumbai, New Delhi, Jakarta, Seoul, and Bangkok. For more information please visit www.appier.com .