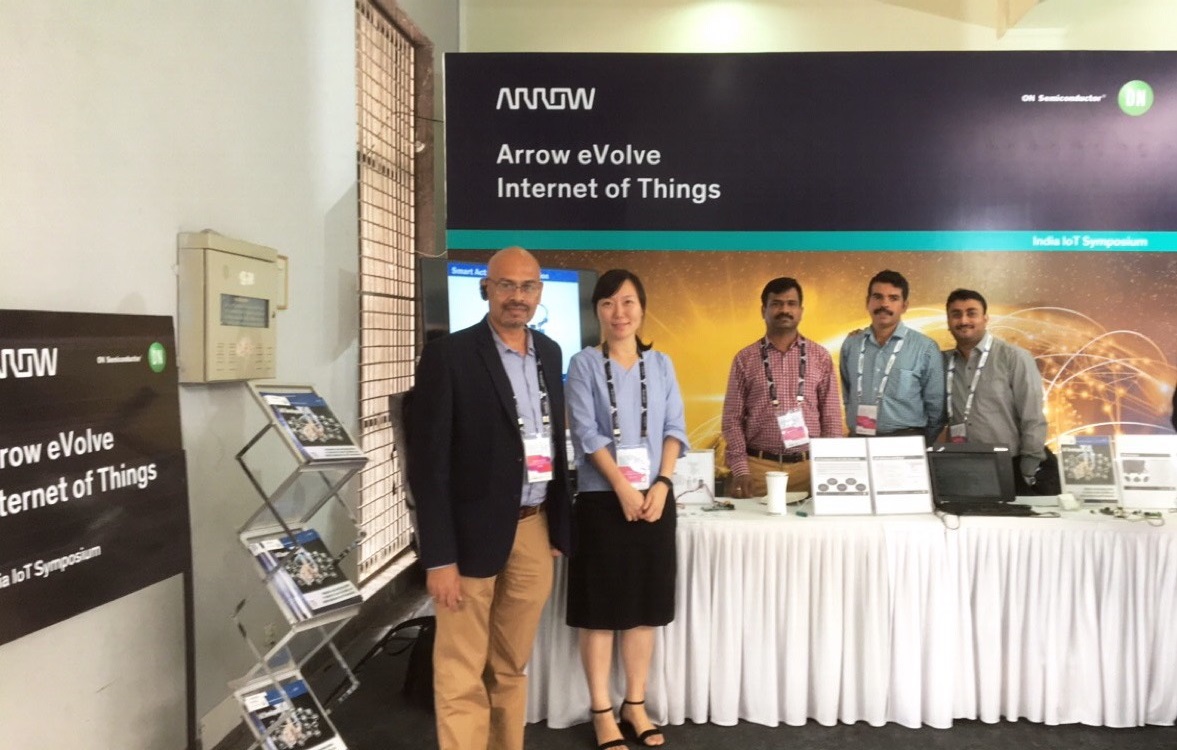 BANGALORE, INDIA - Media OutReach - NOVEMBER 15, 2017 - Global technology-solutions provider Arrow Electronics, Inc. (NYSE: ARW) announced that it will join forces with ON Semiconductor to exhibit a range of IoT solutions at the India IoT Symposium held from November 15-16 at Nimhans Convention Center in Bangalore, India. The wide range of solutions spans automotive, energy, retail and more.  
Arrow Electronics and ON Semiconductor to Exhibit IoT Solutions at India IoT Symposium 2017
Accelerating the move to a smarter and more connected world, Arrow strives to help companies quickly bring a broad range of connected IoT products to market.  Arrow's sensor-to-sunset IoT portfolio includes a comprehensive range of hardware components and sensors, development platforms, software tools system integration, data analytics and cloud data platforms, as well as product lifecycle management for assets that have reached the end of their operational life.
"We are excited to introduce our new portfolio of IoT solutions to enterprises and innovators at the India IoT Symposium . We will continue to stay current with emerging technology trends and connect the world's leading technology companies to the right technology to create the right solutions for the future," said  Natarajan MM, vice president of sales for South Asia of Arrow's Asia-Pacific business.
"We look forward to working with Arrow in bringing IoT technology to the local market and enabling IoT ecosystem partners, said M. K. Mak, ON Semiconductor regional vice president of Distribution Sales and Marketing Operations. "Our IoT Development Kit (IDK) is a fully configurable platform featuring both hardware and software elements. It provides out-of-the-box solutions that enable design engineers to evaluate, prototype, and release differentiated IoT products to market faster."
Stop by the Arrow booth G1 to learn more about Arrow's IoT offerings or visit iot.arrow.com.
About Arrow Electronics
Arrow Electronics is a global provider of products, services and solutions to industrial and commercial users of electronic components and enterprise computing solutions. Arrow serves as a supply channel partner for more than 125,000 original equipment manufacturers, contract manufacturers and commercial customers through a global network of more than 465 locations serving over 90 countries.