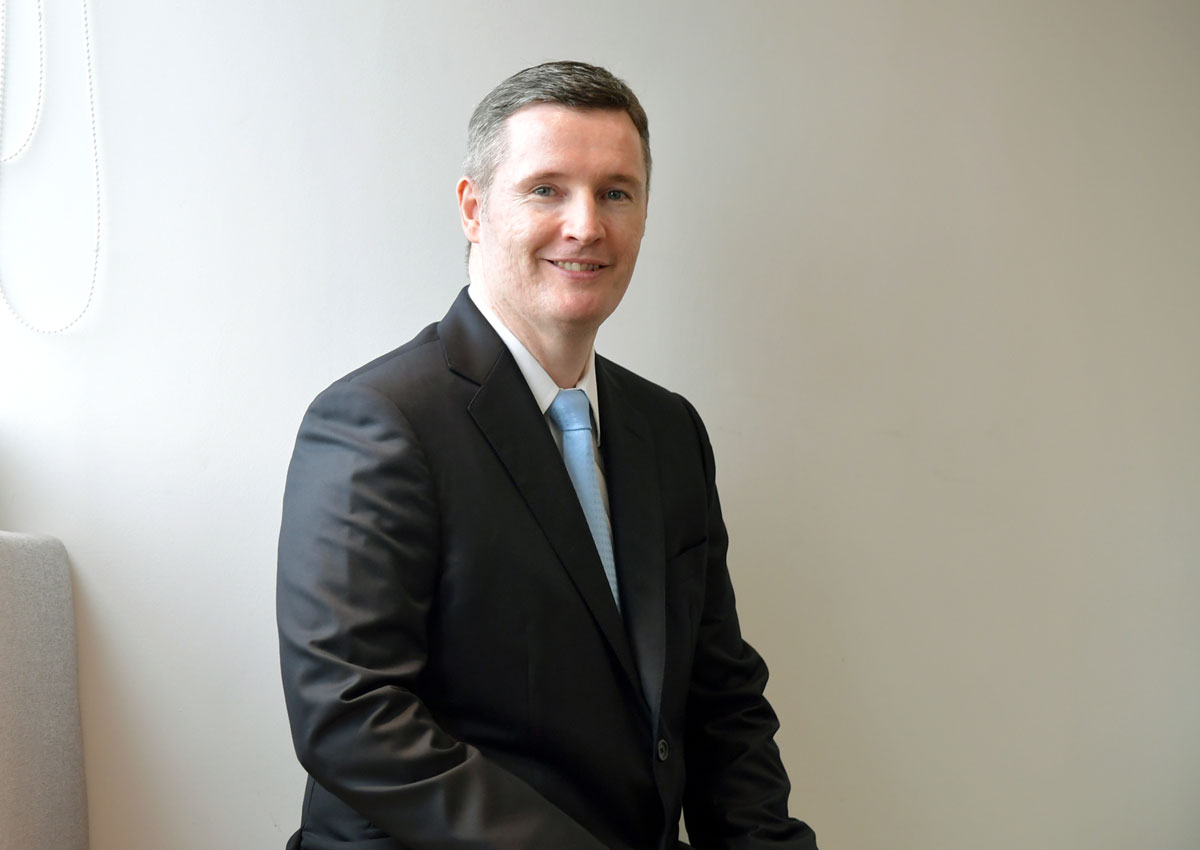 Mr Murray Collis, head of fixed income, Singapore, at Manulife Asset Management, discusses his outlook on fixed income and the market, in the latest in our series featuring fund managers and leading market experts.
Mr Collis, who has 20 years of industry experience, is the portfolio manager of the Manulife SGD Income Fund, which is available to retail and institutional investors.
He also contributes to the pan-Asian fixed income team in the management of strategies, such as the Asian total return and Asian bond absolute return strategies.
The Manulife SGD Income Fund was set up on Nov 18 last year and had assets under management of nearly $90 million as at Jan 31. The fund is structured to invest in companies that consistently distribute coupon interest.
ON THE FUND
Q Why have you launched the Manulife SGD Income Fund?
A At Manulife Asset Management, we invest a great deal of time engaging with our distribution partners to understand their needs. As part of this ongoing process, we uncovered a need for Singapore dollar products that have lower volatility while providing an attractive yield coupled with daily liquidity.
Q What is the fund's strategy?
A The Manulife SGD Income Fund aims to deliver higher stability and lower risk, with an emphasis on income. We look to generate an attractive yield by investing in a diversified portfolio with at least half of the holdings in Singapore dollar-denominated bonds.
The fund has a strong bias towards quality with a minimum 70 per cent exposure in investment- grade issuers. We aim to mitigate currency risk for investors by hedging all non-Singapore dollar exposures back into Singapore dollars.
Q What are the advantages of holding SGD-denominated bonds?
A We see opportunities for income- focused investors to gain exposure in the higher-quality issuers in the Singapore market.
While we believe that issuers with weak credit fundamentals here will face challenges in the coming year, we also feel that investment-grade bonds underpinned by Singapore's solid credit rating remain attractive.
ON THE MARKET OUTLOOK
Q What's your view on the Asian fixed income outlook for 2017?
A We are cautiously optimistic for Asian credit markets this year. Although we expect some moderation in economic growth in the region in the coming year, we continue to believe that Asia remains fundamentally an attractive investment destination.
Following the sell-off in global bond markets post-US presidential elections, we believe there is an opportunity to generate an attractive yield from Asian credit in the coming year.
Q What are the major investment opportunities for Asia markets? How about SGD-denominated bonds?
A A majority of countries in Asia, including China, are still producing growth significantly higher than most developed and emerging markets. We see this as underpinning valuations in the Asian market.
Given our outlook and expectations for rising volatility in 2017, we believe bonds issued by higher- quality corporates in Asian countries with lower dependence on foreign capital and global trade as providing better risk-adjusted returns.
Investors in Singapore may consider holding some exposure to SGD-denominated investment- grade bonds given the yield and the market's relative stability. We... recommend avoiding the high-yield names here, particularly those related to the oil and gas sector.
Q What are the major risks in Asian fixed income under US President Donald Trump?
A We see increased volatility as the most likely outcome as markets attempt to price in an evolving policy environment. Concerns around the potential for inwardly looking US trade policies and geopolitics are likely to be pressure points for the Asian market in the coming year.
We feel bonds issued by corporates in Asian countries with lower dependence on foreign capital and global trade (provide) better risk adjusted returns in this environment.
Nevertheless, we do expect that volatility will create additional buying opportunities for investors as valuations continue to be underpinned by the region's relative growth advantage and strong technical demand, coupled with a supportive monetary and fiscal policy outlook in 2017.
Q How does the US Federal Reserve's interest rate hike affect the Asian bond markets?
A Although we expect a gradual improvement in US growth, we believe the treasury market has now largely priced in the probability of Fed rate hikes in 2017.
Given the existing inflation outlook, below-trend global growth and the uncertainties around policies from the US administration, we feel it is unlikely the market will see a significant rise in yields during the coming year.
In Asia, bond yields have already risen, following the US treasury market, to discount the stronger US growth expectation. As such, we feel some markets in Asia are offering improved value for investors.
Q How can investors manage credit risk in a volatile market?
A In a volatile market environment, we recommend that investors focus on yield by holding a diversified portfolio of Asian bonds from higher-quality issuers with a bias towards shorter duration over longer maturities.
Q What trends are you seeing in the market that will impact Asia?
A We expect the global economy to expand at a slightly improved pace this year on the back of stronger growth in developed markets, particularly the US. Government bond yields in the later part of 2016 rose to discount this improving growth outlook.
Looking ahead, we do see the potential for higher volatility in 2017 due to uncertainty around Brexit negotiations, elections in Europe as well as the change in the US government. However, as we foresee only a moderate slowing in growth for the Asian region, bouts of volatility will likely create opportunities for investors in Asian fixed income.
lornatan@sph.com.sg

This article was first published on Feb 5, 2017.
Get a copy of The Straits Times or go to straitstimes.com for more stories.