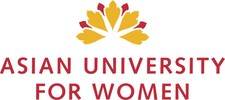 HONG KONG, CHINA - Media OutReach - March 8, 2018 - The Asian University for Women (AUW) Support Foundation today announced the launch of a global crowdfunding campaign, #ProgressStartsWithEducation. The campaign seeks to raise US $150,000, an amount which will allow 10 women to continue their education at the liberal arts university for one year. The campaign launches on International Women's Day and is inspired by the worldwide theme and call to action #PressForProgress.
"The developing world is faced with such a wide array of challenges, and trying to solve them individually often times only provides temporary relief," explained Kamal Ahmad, AUW Co-founder. "In order to address the problems facing these nations from the ground up, education has to be the starting point.  Meaningful, sustainable progress can be achieved when you empower young women to become leaders in their societies."
The anchor of the campaign is a two-minute video featuring current students whom the donation dollars will directly benefit, and their personal commitments to achieve progress in their hometowns. Hailing from Afghanistan, Bangladesh, Bhutan, and Nepal, the students in the video provide an international perspective on the condition of women around the world, and a look at how incremental progress can be truly monumental in developing nations where AUW draws students from.
AUW has received donations and support from several corporate partners on this campaign, including Point72, Hong Kong Stock Exchange, MetLife and Fiat. Along with pledging US $60,000 to support a full-ride scholarship, Point72 also partnered with AUW to produce the campaign's anchor video, which they are featuring on their website along with information about their ongoing commitment to the university.
"Since we first partnered with AUW in 2016, we continue to be impressed and inspired by their mission and commitment to using education to combat systemic gender inequality in Asia and the Middle East," said Marc Desmidt, CEO of Point72's International business. "We are proud to support AUW because we agree that progress and diversity -- of thought, of gender, and of upbringing -- go hand in hand."
Supporters are asked to visit www.crowdrise.com/auw-iwd to easily make a donation , learn more about the AUW students in need, and watch the campaign video. They are also encouraged to follow the AUW Support Foundation Facebook , Twitter and Instagram for updates, and spread the word using the hashtag #ProgressStartsWithEducation.
About Asian University for Women
Founded in 2008 and located in Chittagong, Bangladesh, Asian University for Women is the first of its kind:  a regional institution dedicated to women's education and leadership development -- international in outlook, but rooted in the contexts and aspirations of the people of Asia.  Students from 15 countries attend AUW.  This University exists solely to support a rising network of women leaders, entrepreneurs and change makers from across the region. It seeks out women who have significant academic potential and demonstrate courage and a sense of outrage at injustice and are empathic to the woes of other people.  A majority of AUW's students are first in their family to enter university; 98% of AUW's students are on full or near-full scholarship funded by private donors from around the world.  A majority of AUW graduates find employment in the private sector in their home countries while about 25% go on to pursue graduate studies. AUW graduates or former students have been admitted to Stanford, Oxford, Columbia, Brandeis, Surrey and a host of other leading universities in the world.
About AUW Support Foundation
The Asian University for Women seeks to graduate women who will be skilled and innovative professionals, service-oriented leaders, and promoters of intercultural understanding and sustainable human and economic development in Asia and throughout the world. The AUW Support Foundation, a 501(c)(3)-registered nonprofit organization based in Cambridge, Massachusetts, is the principal source of funding mobilization for the Asian University for Women in Chittagong, Bangladesh.