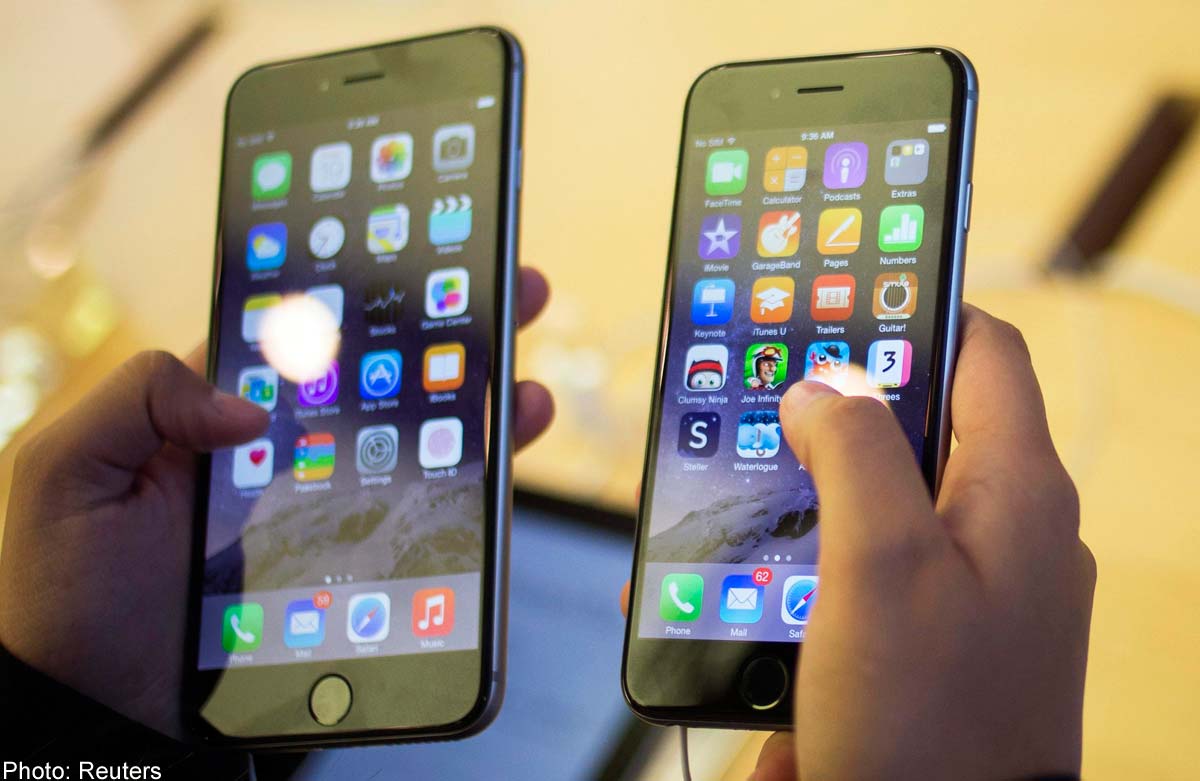 SYDNEY - Australian retail sales expanded at the fastest pace in 19 months in September as consumers went on a buying frenzy for Apple's new phones, giving a sizable boost to the entire economy in the process.
The upbeat data helped offset revised figures from the Australian Bureau of Statistics (ABS) that showed employment was softer than first reported over August and September combined.
Retailers saw sales jump 1.2 per cent in September, the biggest gain since February last year and far above forecasts of only a 0.4 per cent increase.
The ABS noted that electrical and electronic goods retailing surged 9.2 per cent in September, "influenced" by the release of the iPhone 6. As a result, sales of household goods overall enjoyed their biggest rise in over 14 years.
The revival in spending for September helped rescue what had been a lacklustre quarter for retailers and lifted inflation-adjusted sales by a surprisingly hefty 1.0 per cent to a record A$68.5 billion (S$76.8 billion).
That in turn augured well for household consumption overall.
"It certainly gets us off to a good start," said Michel Blythe, chief economist at Commonwealth Bank.
"It does suggest whatever post-budget pullback we might have seen on the consumer side is over and demonstrates the ability of new items like the iPhone6 to kick things along."
The uptick would be welcomed by the Reserve Bank of Australia (RBA) which has been keeping interest rates at record lows precisely to help stoke domestic demand in the face of a cooling mining boom.
The central bank holds its monthly policy meeting on Tuesday and is widely expected to again hold rates at 2.5 per cent, where they have been since August last year.
Markets also seemed to put a positive spin on the numbers and nudged the local dollar up a quarter of a US cent to $0.8696. Interest rates futures 0#YIB: continue to price in little chance of a move in rates for months to come.
STATISTICAL BLUES
Less helpful was a sharp widening in the country's trade deficit to A$2.26 billion in September as falling prices for key commodities restrained export earnings.
Exports edged up 1 per cent in the month, thanks chiefly to a big rise in gold shipments, while a imports climbed 6 per cent on as the country brought in more fuel.
The labour market also looked a little less healthy after revisions by the Australian statistician.
Following problems with its jobs survey, the ABS chose to adopt an entirely new method of seasonal adjustment and to restate figures on employment and the jobless rate back to December last year.
The new figures estimated 23,700 jobs had been lost in September, compared to the initial estimate of a fall of 29,700. However, August was restated to show a drop of 9,000, compared to a previous rise of 32,100.
The unemployment rate was now put at 6.2 per cent in September and 6.1 per cent for August, compared to a previous 6.1 per cent and 6.0 per cent respectively.
The revised numbers estimate 71,000 net new jobs were created from December to September, compared to a previous 101,200.