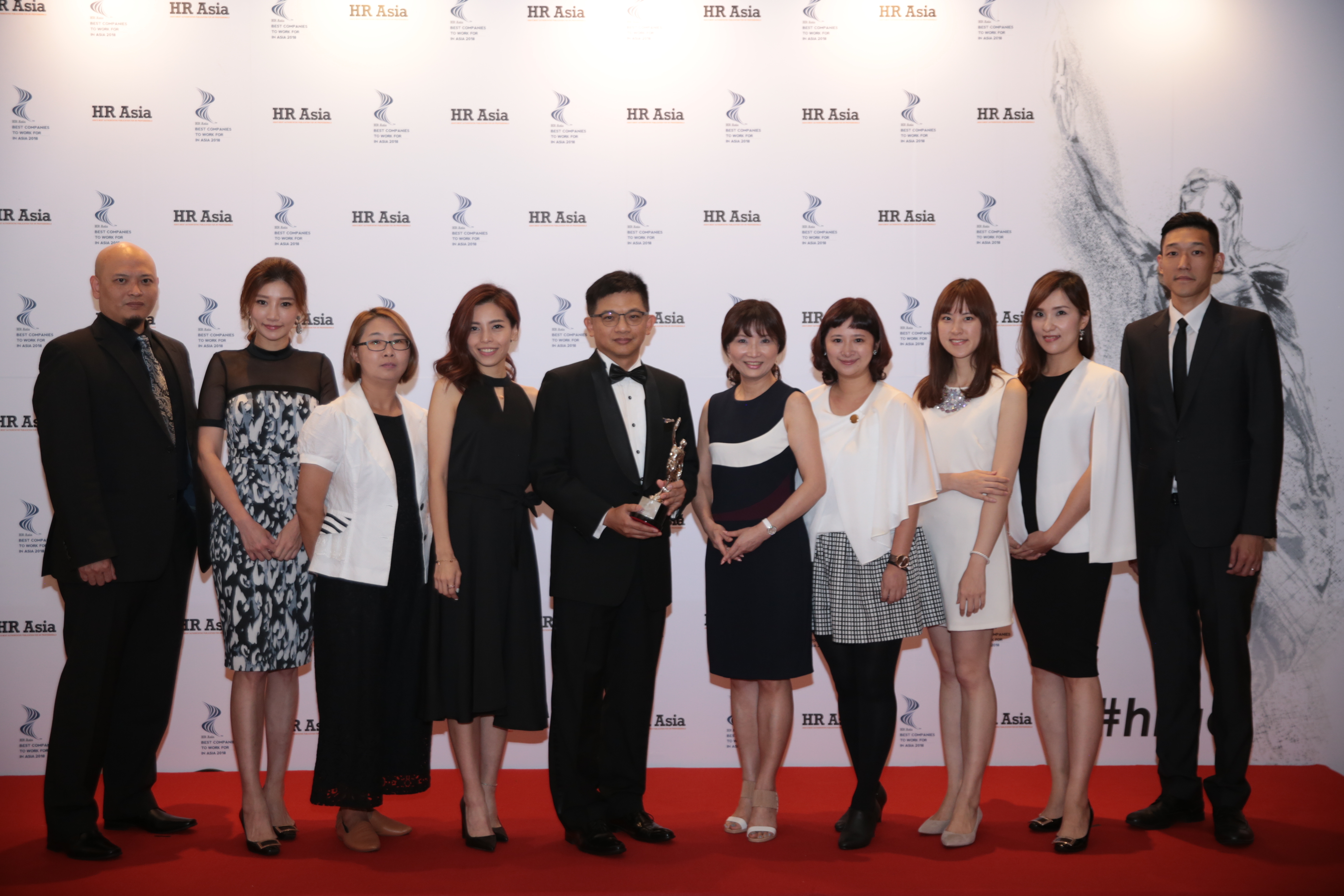 Avnet wins HR Asia's first award in Taiwan for  "Best Companies to Work for in Asia 2018 -- Taiwan"
TAIPEI, TAIWAN - Media OutReach - 19 JUNE 2018 - Avnet Asia Pte Ltd has been named one of the Best Companies to Work for in Asia -- Taiwan. This is the latest achievement by Avnet's employees which builds upon the company's previous recognition from HR Asia Awards in Hong Kong.  
Avnet Taiwan received the "Best Companies to Work for in Asia 2018 -- Taiwan" from HR Asia at the award ceremony
HR Asia's rigorous assessment process proved Avnet's track record regarding its outstanding employer practices, identifying Avnet as an employer of choice in Asia. In the employee survey, Avnet scored higher than the industry average in worker engagement, providing a healthy workplace culture, and offering employee development opportunities. Avnet and the other winners were selected by a panel of judges sourced from an extensive range of independent industry experts, academics, journalists and government representatives.
Prince Yun, regional president, sales, Avnet Taiwan and South Asia commented, "It is a great honor for Avnet Taiwan to be recognized by HR Asia as one of the Best Companies to Work for in Asia. Avnet has been guiding today's ideas into tomorrow's technology in Taiwan for more than 30 years. We take pride in caring for our employees by helping them grow and develop their careers, and by contributing back to society. This award is a strong recognition and endorsement of our commitment to employee wellness as well as individual growth and development."
"HR Asia's Best Companies to Work for in Asia award recognizes companies for their workplace and employee engagement practices. Recipients, such as Avnet Taiwan, have and continue to demonstrate their willingness to go the extra mile in ensuring employees are well taken care of and are fully engaged. The award is benchmarked against global best practices and the results are weighed against an extensive country-wide survey of employees. Winning this award is a validation of Avnet Asia's efforts in becoming one of the best companies to work for in the region," says William Ng, group publisher and editor-in-chief of HR Asia.
Avnet recognizes the significance of having a robust talent management strategy and competency-based approach to attract, develop and engage talent in a complex and rapidly changing business environment. "Currently in Taiwan, Avnet inculcates talent engagement and retention through internal well-being programs and practices that focus on employee involvement through 5-element topics: Physical, Financial, Career, Social, and Community. Through this award that scores us based on the recognition by employees in three areas: Mind, Heart and Soul, we will be able to better design programs such as employee well-being and development, and corporate social responsibility activities," added JJ Jang, director of Human Resources at Avnet Taiwan.
In Taiwan, Avnet also received the "Health Workplace Award" given by the Taipei government, and "3-Year Health Booting Badge" by the Health Promotion Administration, Ministry of Health and Welfare in 2016.
HR Asia Awards 2018 expands Avnet's extensive list of achievements in Asia, which includes Singapore HR Institute's award for Leading HR Practices in Compensation & Rewards Management in 2016, and Mercer China's Top 10 China's Healthiest Company 2016 award. Avnet is also widely-recognized in Asia for its employee-dedicated programs, including the recently received Great Place to WorkTM Certification 2018 in India awarded by The Great Place to Work® Institute.
Follow Avnet on Twitter:  @Avnet
Connect with Avnet on LinkedIn:  http://www.linkedin.com/company/avnet
Connect with Avnet on Facebook:  http://www.facebook.com/AvnetInc
About Avnet
From idea to design and from prototype to production, Avnet supports customers at each stage of a product's lifecycle. A comprehensive portfolio of design and supply chain services makes Avnet the go-to guide for innovators who set the pace for technological change. For nearly a century, Avnet has helped its customers and suppliers around the world realize the transformative possibilities of technology. Learn more about Avnet at www.avnet.com .