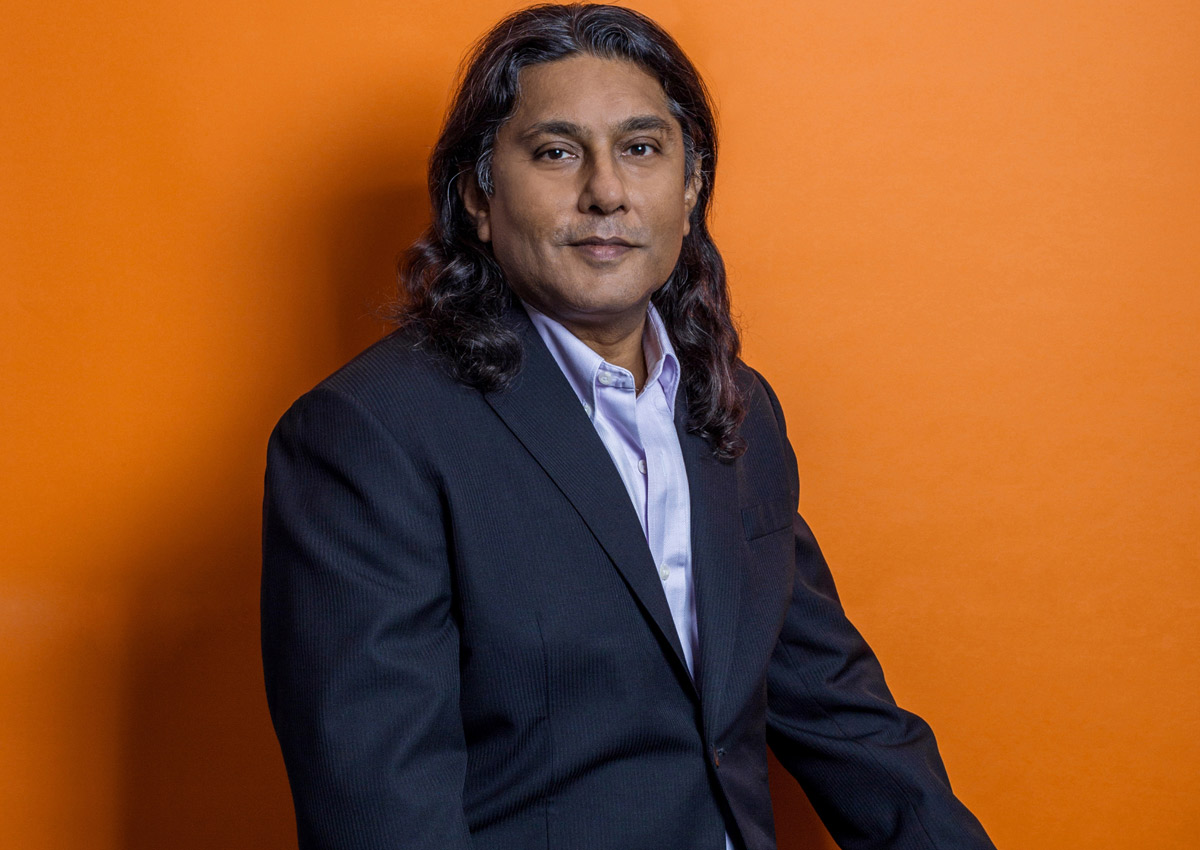 Architect and Ong & Ong's new group chief executive officer (CEO) Ashvinkumar Kantilal is certainly one who takes the road less travelled.
In August 2010, after 23 years of service, he left the only firm he had ever worked for after graduation.
His move may have required soul-searching, but his explanation is simple.
He said: "At 49, I felt I needed a pause."
When the market knew he was leaving his firm, many others approached him.
"But I left without a job as I felt it was not ethical for me to leave a firm while talking to potential employers. I was still president of the Singapore Institute of Architects and a board member of the Board of Architects at the time," said Mr Ashvin, who is now 55.
After three months, he decided to join Ong and Ong as its group chief operating officer.
He became a member of the leadership team comprising group executive chairman Ong Tze Boon, and the group managing director at the time, Mr Tai Lee Siang.
The firm was already a multi-disciplinary practice at the time, with staff strength of 400 and offices in Malaysia, Vietnam, China and India.
In the last five years, the leadership team grew the firm to nearly 700 employees and 13 offices worldwide.
Ong & Ong was started in 1972 by former Singapore president Ong Teng Cheong and his wife Ong Siew May. Architect Ong Tze Boon is the late couple's younger son.
Mr Ashvin, a Pingat Bakti Masyarakat recipient, believes that success is "1 per cent inspiration, 99 per cent alignment" - you can have the best of plans, but if there is no alignment where people buy in, then it is pointless.
"For 23 years I honed the skills - whether it is developers, consultants, contractors or subcontractors - you have got to manage expectations. And expectations may not be the same among all the stakeholders.
"Clients have a set of expectations, contractors another. Often it is an opposite set of expectations. Then the consultants - the engineers, quantity surveyors - may have different expectations. So how do you gel the team then, make it work and deliver a project successfully?"
A firm believer that the best people have to run the firm, Mr Ashvin and the executive committee instituted a clear separation between shareholders and executive committee members.
They also institutionalised a maximum five-year period for any executive position "so that there is always rotation".
He explained that with rotation comes renewal, and new blood comes in.
"So my tenure as group CEO is five years. After five years, if I am still relevant to the practice, they may offer me an advisory role or retire me. I mooted the idea and I am proud that we are into the second 5-year plan."
An advocate of mentoring, Mr Ashvin worked with his firm to create a platform to harness the best talent within the practice to foster future leaders.
"We call it the High Potential Programme (HiPo) where we have identified future leaders - the second and third generation leaders know who they are. As group CEO, I have already identified the two to three potential candidates to take over my position.
"The mentoring programme becomes a very important pillar of this company because I have seen a lot of examples in other businesses where when senior partners hold on to their positions for too long and it becomes very difficult for aspiring staff to move into positions of seniority. The good ones will eventually leave if not given the opportunities.
"After a while I realised that while money is important, it does not become the most important thing to a lot of people. Because I think people actually yearn for recognition and enjoy job satisfaction.
"You have to empower, and I think that is what I have done over the last five years - empower the younger colleagues to make decisions, to be made responsible, and be held accountable for those decisions."
When asked about how he strikes a balance with clients' demands and personal design philosophy, Mr Ashvin said: "I have in the past - and I do not think I will change - turned down projects where I know the client will not realise and appreciate the value of good work. Good work does not necessarily equate to good design.
"There is a distinction there. Good work is making sure that a design satisfies the needs of the client and at the end of the day enriches the life of the people who occupy the building. Whether it is a condo, public institutional building, a school or community club - for that matter an office building where occupants feel nice about going to work, that they work in a great space."
As cliche as it sounds, you still have people who come in with preconceived ideas about what their building should look like, and they will tell you how to design. And you know at one glance it is not a good fit. Then the question is do you want to put your name to that project."
Sharing future plans, he says: "When I joined the firm, Boon shared with Lee Siang and myself the vision of making Ong & Ong a public firm so we started restructuring the firm and the outlook of the people, to prepare it for IPO. We manage the firm, more so now than ever, as if it is a public listed company. We run it that way because the day that we think we are ready to go for IPO, you can't change the mindset of the people overnight so this is all part of the process. Our information is shared in an annual report, all staff get a softcopy, everything is transparent. No firm has done this."
"Every project we do, we try to do it differently so the feedback we've got so far is quite positive. Very seldom do you get end-users of a condo writing commendation emails, and I see that lately in two of my jobs," stated Mr Ashvin.
He also believes in giving back.
Three years ago, he initiated with his wife the Vilas-Kantilal Bursary, in honour of his late parents, for two deserving architectural students at the National University of Singapore.
He has empowered The Architectural Society, of which Mr Ashvin was president during his undergraduate days, to manage this.
The National University of Singapore alumnus is married to Madam Takako Iino, 56, and they have twin sons Vishal and Vikrant, 25, and a daughter, Jasmine, 22, who are all currently studying overseas.
Ashvin's projects
Ashvinkumar Kantilal has been conferred the Public Service Medal (PBM) 2015 for non-public officers for his contributions as a member of Indian Heritage Centre Steering Committee, Executive Committee and Deputy Chairman of the Development & Construction Sub-Committee.
He currently sits on five statutory boards:
National Heritage Board - Member of the National Museum of Singapore Advisory Board
Ministry of National Development - Board Member, Board of Architects
Ministry of National Development - Member of the Strata Titles Boards Panel
Singapore Green Building Council - Board Member
National Heritage Board - Member of the Preservation of Sites and Monuments
Projects which Ashvin has designed at Ong & Ong include
Bedok Integrated Complex  - Final Shortlist for the World Architecture Festival (2015) and BCA Green Mark Award, Platinum
Red Cross Building - Won the SIA organised Design Competition in 2016
Gateway Theatre - an A&A project converting a 3-storey building into a nine-storey building
Mon Jervois condominium
Michaels' Residences
Restoration of Galle Face Hotel, Colombo
tabla@sph.com.sg

Get a copy of tabla! for more stories.