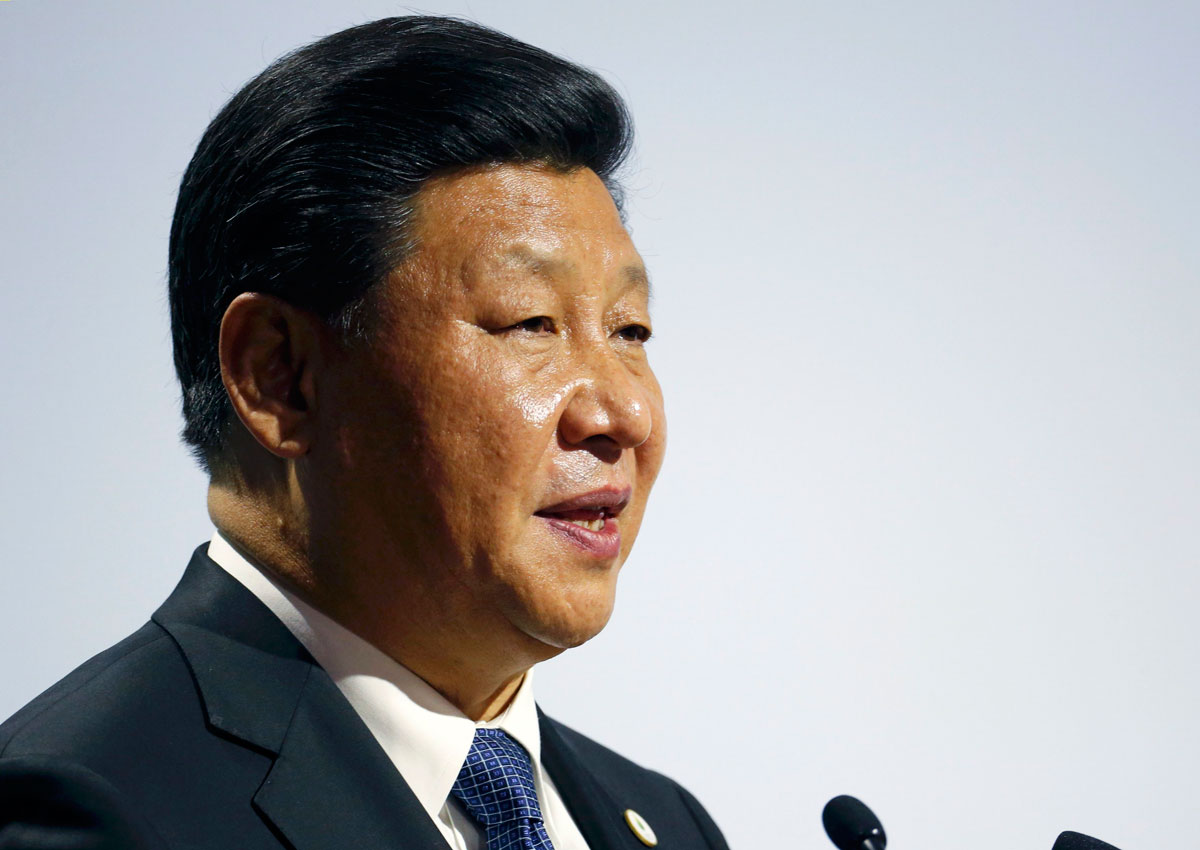 China next year will focus on supply-side reforms, such as cutting taxes and red tape, as it moves to bolster the slowing economy and come up with a new growth model.
The decision was taken by top Chinese leaders at the Central Economic Work Conference, which began on Friday and was chaired by President Xi Jinping. The leaders also set five tasks for next year and listed the steps needed to achieve them.
The tasks are cutting industrial overcapacity, reducing surpluses in the property sector, deleveraging, lowering corporate costs and "improving weak links" or bottlenecks in the economy.
To ease the property glut, the government will encourage developers to lower home prices, according to a statement issued after the meeting. It will also promote consolidation of property developers and encourage them to adopt new marketing strategies, the statement added.
"Obsolete restrictions on home ownership shall be revoked," the official Xinhua news agency said.
On lowering corporate costs, regulators will be asked to cut the financing costs of enterprises and "normalise interest rates". Cuts in value-added tax for the manufacturing sector and in electricity prices and logistics costs are also likely.
The closed-door conference, attended by members of the decision-making Central Committee as well as top government and provincial leaders, is keenly watched by investors for clues on China's policy priorities for the year ahead.
Beijing is reportedly struggling to meet this year's 7 per cent economic growth target despite making policy tweaks in recent months.
The conference is believed to have a new growth target for next year, though this will likely be made known only when China's national legislative session starts in March.
Taking cues from Mr Xi's remarks at a party conclave in October, the target is widely expected to be lowered to around 6.5 to 7 per cent.
Observers had predicted that the economic work conference would focus on supply-side reforms. This was after Mr Xi told a meeting of the Communist Party's central leading group on economic affairs last month that China needed to make an effort to enhance such reforms.
Proponents believe that improving the conditions surrounding how goods and services are supplied would boost demand and economic growth.
For instance, a corporate tax cut will give firms more money to hire workers, invest in capital equipment and produce more goods and services.
Economics professor Zhou Qingjie of Beijing Technology and Business University told The Straits Times the move in part fulfils a pledge Mr Xi made in 2013 to let the markets play a more decisive role.
Prof Zhou said the "focus on supply-side reforms" - a phrase mentioned eight times in yesterday's statement - reflects a search for new solutions. The erstwhile demand-oriented approach relying on investment and consumption to drive growth is struggling to prop up the economy.
"This is a meaningful tweak but the impact will not be visible in the short term as overcapacity and property surpluses are long-running problems that have proven hard to solve," he added.

This article was first published on December 22, 2015.
Get a copy of The Straits Times or go to straitstimes.com for more stories.