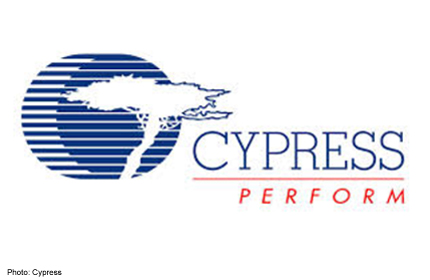 Cypress Semiconductor Corp will buy peer Spansion Inc for US$1.59 billion (S$2 billion) in stock, creating a chipmaker with more than US$2 billion in annual revenue to help it shrug off weakness in the smartphone market.
Spansion's stock was trading at US$26.90 in extended trading on Monday, higher than Cypress's offer of US$25.63, based on Monday's close. Cypress shares rose 10.5 per cent to $11.52.
"Cypress has made a very concerted effort to diversify end markets away from the handset market and this really accelerates that plan," Topeka Capital Markets analyst Suji De Silva said.
Revenue at Cypress, which makes programmable and memory chips, has fallen for the past two years, while Samsung Electronics Co's contribution to its revenue has increased.
The South Korean smartphone maker accounted for about 12 per cent of Cypress's fiscal 2013 revenue of US$723 million.
Spansion has seen strong demand from automotive clients for its microcontroller chips, whose uses range from controlling airbag deployment to rolling down windows.
That helped the company, which also makes flash memory-based products, post a rise in revenue in fiscal 2013, halting a string of six straight years of revenue decline.
Spansion shareholders will receive 2.457 Cypress shares for each Spansion share they own, the companies said on Monday, valuing the tax-free deal at about US$4 billion.
Shareholders of each company will own about 50 per cent of the combined entity, which will be led by Cypress' founder and chief executive, T.J. Rodgers.
The combined entity will have an eight-person board, with equal representation from both companies.
Cypress said it expects to save more than US$135 million per year within three years of the deal closing, which is expected in the first half of 2015.
Cypress expects the deal to add to adjusted earnings within the first year of closing and said it would continue to pay a quarterly dividend of 11 cents per share.
Spansion, a joint venture set up in 2003 between Fujitsu and Advanced Micro Devices Inc, filed for bankruptcy in 2009. It emerged from bankruptcy a year later.
Jefferies LLC and Morgan Stanley & Co LLC are Spansion's financial advisers and Fenwick & West and Latham & Watkins is its legal counsel. Qatalyst Partners is Cypress's financial adviser and Wilson Sonsini Goodrich & Rosati is its legal counsel.