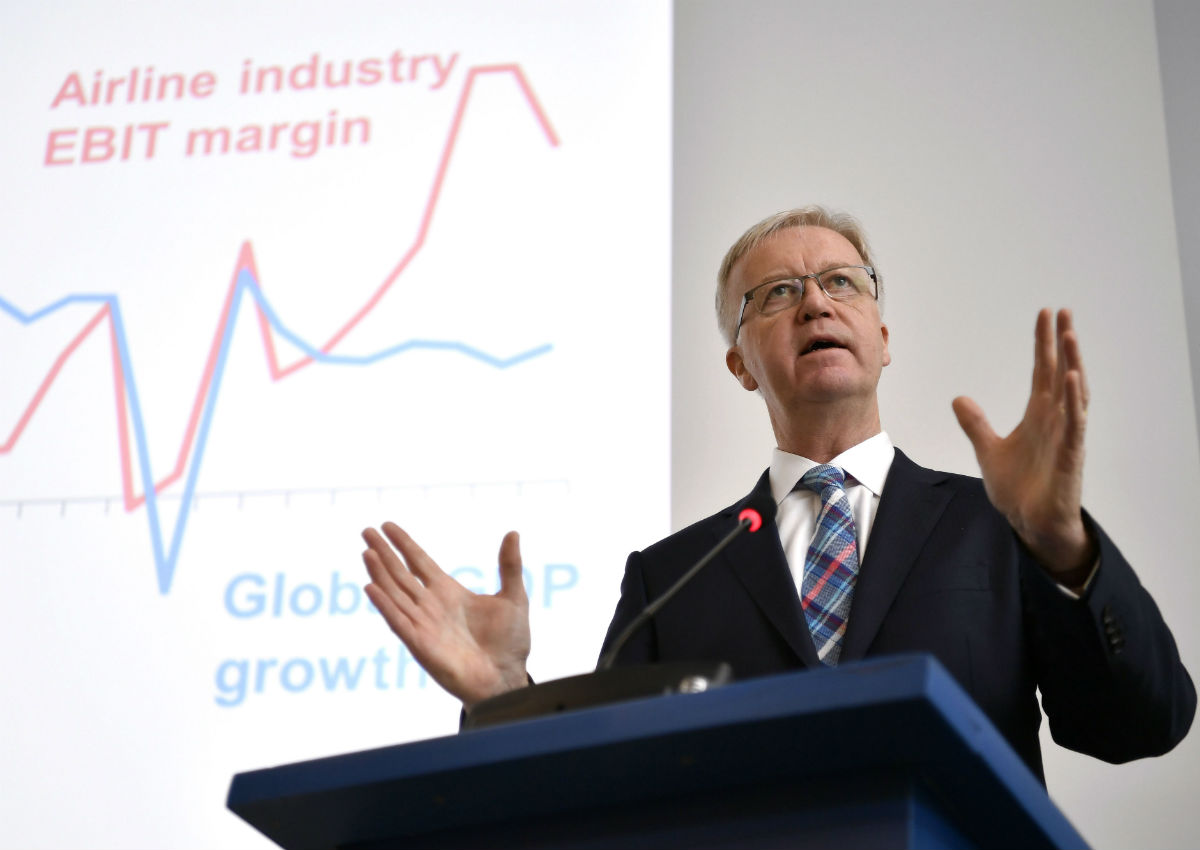 South-east Asia's carriers are likely to be looking at a more challenging year in 2017, as airlines face a double whammy of stiff competition and rising fuel costs.
The region is one of the most competitive markets in the Asia-Pacific, thanks in part to the proliferation of budget carriers which is putting downward pressure on yields.
On the full service side, carriers such as the cash-rich Gulf trio are adding capacity at cut-throat fares.
The Big Three Gulf carriers are Emirates, Qatar Airways and Etihad Airways.
"The outlook for 2017 is not as bright as 2016 - both globally and in the South-east Asian region," said Centre for Aviation (Capa) analyst Brendan Sobie, adding that profits are expected to fall.
"For airlines in South-east Asia, the fall will be from a very small base, resulting in a reduction in margins, or perhaps putting the sector back into the red."
The International Air Transport Association (Iata) projects that Asia-Pacific carriers will earn profits of US$7.3 billion (S$10.6 billion) for 2016, and US$6.3 billion for 2017 due to costlier fuel.
This compares with a projected total bottom line for the global aviation industry of a record US$35.6 billion for 2016 and US$29.8 billion for next year.
Jet fuel will rise from an average US$52 per barrel this year to US$65 per barrel in 2017, Iata estimates, after the Organisation of the Petroleum Exporting Countries (Opec) made a deal to cut production and boost prices.
"Fuel prices are expected to remain volatile in the months ahead as the global oil market continues to re-balance," said a spokesman for Singapore Airlines (SIA) in response to queries.
And while passenger traffic will grow in 2017, capacity growth could outstrip demand, some analysts warned.
Brian Pearce, Iata chief economist, said: "Demand for air transport is growing strongly in the region but growing deregulation of markets, as well as new aircraft types able to serve thinner markets, have led to a lot of new entry by new airlines and new services from existing airlines."
Low-cost carriers account for over 50 per cent of capacity in South-east Asia, according to Iata's calculations.
While South-east Asia's carriers are expected to turn in a profit this year, thanks in part to cheaper fuel and restructuring efforts by some airlines, profit margins should be small for 2016, added Mr Sobie.
In terms of profitability, the region's carriers are lagging not only the global average but the Asia-Pacific average as well.
According to Capa's calculations, the combined operating profit of South-east Asia airlines for 2015 totalled US$1.2 billion, against an US$800 million loss for 2014. Mr Sobie expects an improvement in operating profits for 2016 over 2015.
"Overall, the huge order book for South-east Asia, particularly the region's low-cost carriers, indicates that the current overcapacity situation is not about to go away anytime soon," said Mr Sobie, who stressed that consolidation is necessary in the region.
"While the fundamentals of the market are attractive - including rapid economic and middle class growth - the level of competition is at times insane and the capacity levels irrational."
Some carriers have reacted to this by maintaining a tight rein on capacity injection.
Jetstar Asia, for instance, which this year posted its highest profit to date, is maintaining its fleet at 18 Airbus A320 aircraft.
It is looking to bolster its performance instead by continuing to grow interline and codeshare traffic which deliver fatter yields, Capa noted.
The budget carrier has more than 40 interline and codeshare partners, which include Emirates and Qantas.
As much as nearly 20 per cent of its traffic today comes from interline and codeshare partners.
Thus, it is also being strategic about rationalising its network by cutting capacity for hotly competed markets (such as China) but adding capacity on other routes with growing demand from its partners.
It is also focusing on underserved secondary destinations.
"While other carriers are fighting tooth and nail with S$5 or S$10 fares, we are working on a different yield platform altogether," Jetstar Asia chief Barathan Pasupathi was quoted as saying in a report.
Meanwhile, one bright spot for the region will be improving cargo revenues, reckons Mr Pearce, who estimates 3.5 per cent growth in cargo traffic next year even amid weak world trade and the spectre of protectionism.
This will help Asia-Pacific's carriers, which collectively account for nearly 40 per cent of the global freight traffic market.
At home, 2017 will bring a number of key events, including a new terminal at Changi Airport.
Changi Airport's Terminal 4 building - which has been completed and has received temporary occupancy permit - is on track to commence operations in the second half of 2017.
Trials will begin from year-end to ensure operational readiness; these include testing of airport systems and processes, which will involve volunteers and even live flights.
"There will be several new operational concepts adopted at T4, including the implementation of terminal-wide fast and seamless travel initiatives as well as centralised security screening," said a spokesman for airport operator Changi Airport Group.
Given the tight labour market, the airport is making a big push towards automation and has already started piloting some self-service options such as self-service check-in at Terminal 2.
The airport is poised to post year-on-year growth for passenger traffic - which clocked a record 55.4 million last year - and for cargo shipments in 2016.
For the January to October period, 48.24 million passengers passed through Changi, up 6 per cent, driven by East Asia.
Cargo shipments grew 5.9 per cent over the period in the fastest pace in five years.
For the 10-month period, passenger traffic from China was up nearly 15 per cent.
Meanwhile, SIA - which celebrates its 70th anniversary in 2017 - will introduce all-new cabin products on new A380s which will start to arrive from the second half of the year.
In addition, budget arm Scoot will commence long-haul flights, starting with services to Athens in June, allowing the SIA group to take on lower-priced rivals such as the Gulf carriers.
Read also: Construction of Changi Airport Terminal 4 completed
nishar@sph.com.sg

This article was first published on December 19, 2016.
Get The Business Times for more stories.