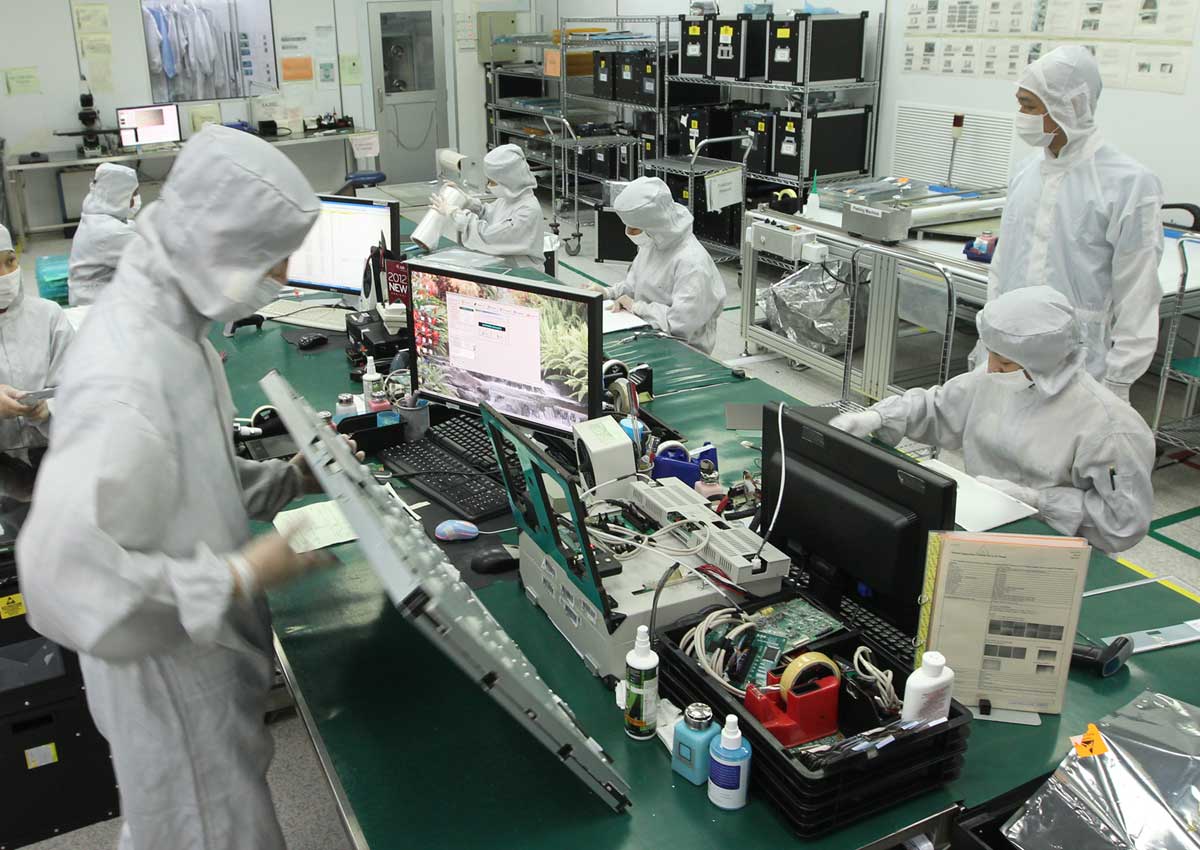 At a time when the Singapore government is gearing up for a major reconfiguration of the country's economy, companies in the private sector - in particular, small and medium-sized enterprises (SMEs) - seem to be reluctant to heed its call to adapt to these changes.
When asked in a recent survey if they agree that companies should transform in order to adapt to slower economic growth or technological changes, more than one in three were ambivalent at best, or strongly disagreed at worst with the notion.
They were, instead, more focused on how to get through the current economic downturn.
More than a third of them think that the government's near to mid-term economic policies should focus on introducing supporting measures to support them amid worsening economic conditions.
These findings were detailed in the Singapore Business Federation (SBF) National Business Survey 2016/2017 that were made available on Wednesday. The survey was commissioned by SBF, and conducted by Blackbox Research.
The findings come just weeks before the high-level Committee on the Future Economy (CFE) is to issue its report on where it thinks Singapore's economy should be headed towards. The government will respond to the report thereafter.
How businesses can cope amid new economic realities and in the face of external disruptions are expected to be main thrusts of the report.
SBF's findings thus shed light on the disconnect between firms' concerns and the government's long- term view of the economy.
Said SBF chief executive officer Ho Meng Kit at a media briefing on Wednesday: "Clearly, a lot more needs to be done, particularly in this difficult environment where the priority for businesses is survival."
SBF's survey collected 1,131 responses from firms across major sectors between Oct 10 and Nov 23.
Large companies made up 14 per cent of respondents. The remaining 86 per cent were SMEs, defined as companies with annual sales of less than S$100 million or a staff size of below 200.
Their responses come as Singapore's economic growth looks set to register one of its slowest years since the recent financial crisis.
Photo: The Business Times
The government forecasts 2016's full-year growth at 1-1.5 per cent; the slowest year so far was 2012, at 1.3 per cent.
Respondents to SBF's survey largely reflected this downbeat note. Some 63 per cent thought that the economic climate in the past 12 months was worse than before.
Looking ahead, the mood among respondents wasn't that much brighter, with 48 per cent seeing worse conditions over the next 12 months.
As a result, firms are prioritising cost reduction over other concerns, SBF noted. The top two concerns were growing revenue, at 59 per cent, and reducing costs, at 47 per cent.
Respondents also wanted some help from the government. Some 38 per cent of large companies, and 34 per cent of SMEs said that the government should focus on supporting measures for them when thinking about near to mid-term economic policies.
As to how they view the government's push to get firms to adapt to economic restructuring, 62 per cent agree that they have to transform to adapt to slowing economic growth and technological disruption.
But only 15 per cent of SMEs and 36 per cent of large ones strongly agree with the need - a small proportion that Mr Ho found surprising. "Honestly, I expected that there would be more buy-in," he said.
Respondents also said that the government hasn't done enough in the latest Budget to help them transform. Only 13 per cent say that efforts at helping them to adapt to slower growth are sufficient, while 18 per cent say that those that help them to respond to disruptions are enough.
Internationalisation is another key plank in Singapore's restructuring, but only 21 per cent say that they have benefited from the free-trade agreements Singapore has signed with trading partners. Some 74 per cent think that the ASEAN Economic Community did not benefit them.
Mr Ho said that more needs to be done to ensure that different segments of the business community, especially SMEs, can all recognise the urgency for firms to transform.
"We need a lot more work in getting the message through to the smaller companies versus the large companies." But he also stressed on the disconnect shown by the findings, making a plea to the government to address businesses' short-term worries.
"Clearly the government, when it comes out to respond to the CFE recommendations or with Budget 2017, we certainly hope that they don't just take the medium to long-term perspective, but also address short-term business concerns."
The political implications of this disconnect were not lost on CIMB economist Song Seng Wun.
"SMEs are the backbone of the economy itself. I think an orderly transformation, from an economic standpoint, is the least costly," he said.
"There must be balanced restructuring."
This article was first published on Dec 29, 2016. Get The Business Times for more stories.