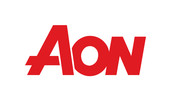 BANGKOK, THAILAND  -  Media OutReach  -  15 November 2018  -  The average salary increase across industries surveyed in Thailand is expected to rise slightly from 5.2% to 5.3% in 2019, according to the Total Compensation Measurement (TCM) Study and Benefit Survey 2018 conducted by Ao n (NYSE: AON), a leading global professional services firm providing a broad range of risk, retirement, and health solutions. Companies in the Life Sciences industry (Pharmaceutical) report the highest increase rate at 7.2% as a result of superior business performance across the industry and an increased focus on retaining good talent.  
Performance level of employees continues to drive pay with top performers getting higher total variable pay than other employees on average.
The survey also reveals that turnover rate in 2018 has increased to 16.9% from 16.6% in 2017. This is driven mainly by a growing job market and a younger workforce. From the study, top three reasons that attribute to turnover are 1) better external opportunity, 2) limited growth opportunity internally, and 3) equity of compensation .
Mr. Panuwat Benrohman, Partner and Managing Director-- Talent, Rewards and Performance, Aon Thailand said: "Increase in turnover isn't surprising in the current business landscape. The new generation workforce generally does not want to wait for a year to earn an average salary increase when they can get a much higher increase with a change of employer." 
Other key findings of the Thailand TCM Study and Benefit Survey 201 8 are:
The average bonus rate is at 2.03 months or 16.94% of annual base salary.
Top five employee benefits provided by organisations in 2018 are:
1. Medical Inpatient
2. Medical Outpatient
3. Retirement Benefit (Provident Fund)
4. Group Accidental Insurance 
5. Life Insurance
Highest employee benefits costs are towards:
1. Company Car and Transport Allowance
2. Retirement
3. Medical Outpatient
Benefit strategy over the next three years will focus on evaluating new benefits to suit employees' evolving needs to boost engagement.
Mr. Panuwat added: "The key challenge faced by HR professionals in this age of disruption is how to attract and retain the right talent, as well as maintain healthy dynamics between new and existing employees. Thai companies must invest in creating a holistic employee experience and motivate current and future top talent to achieve  their business objectives."
The Total Compensation Measurement Study and Benefit Survey includes more than 1,700 participating organisations across 180 countries around the world. This year, there were 146 participating organisations across all key industries in Thailand.
About Aon
Aon plc (NYSE:AON) is a leading global professional services firm providing a broad range of risk, retirement and health solutions. Our 50,000 colleagues in 120 countries empower results for clients by using proprietary data and analytics to deliver insights that reduce volatility and improve performance.
Aon announced in May 2018 it will retire the business unit brands of Aon Benfield and Aon Risk Solutions, which follows the retirement of the Aon Hewitt business unit brand in 2017. This move was designed to increase the rate of innovation across the firm and make it easier for colleagues to work together to bring the best of Aon to clients. Aon has five specific global solution lines: Commercial Risk Solutions, Reinsurance Solutions, Retirement Solutions, Health Solutions and Data & Analytic Services.
For further information on our capabilities and to learn how we empower results for clients, please visit https://apac.aonhewitt.com