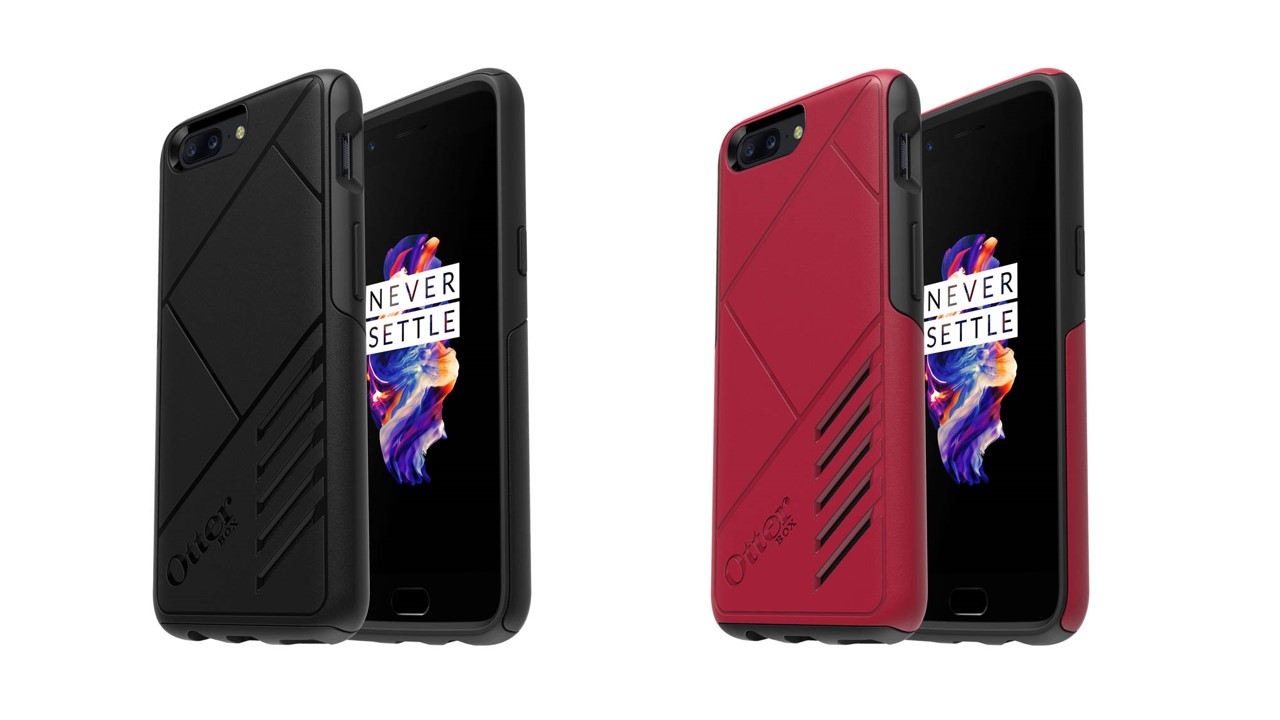 NEW DELHI, INDIA - Media OutReach  - Jul 5, 2017 - OtterBox introduces Achiever Series for OnePlus 5. OnePlus devices have seen global success and have an enthusiastic fan following. To coincide with the launch of OnePlus 5, OtterBox is now offering trusted smartphone protection with the Achiever Series.
OtterBox crafted the Achiever Series for the OnePlus 5 on the third anniversary of its partnership with OnePlus. The case is custom-designed to provide streamlined protection against bumps, drops and shock for life on-the-go 1 . It has passed over 24 tests across more than 238 testing hours to earn the OtterBox Certified Drop+ Protection seal.
Achiever Series features a new design that draws inspiration from the timeless Chinese puzzle 'tangram', also known as "the earliest psychological test in the world." Akin to its name, Achiever Series inspires one to think outside the box and explore creative ways to reach one's goals. The possibilities, like the tangrams combinations, are infinite.
Achiever Series for OnePlus 5 comes in 2 colors -- Black and Nightfire.
Achiever Series for OnePlus 5 comes in two colors -- Black and Nightfire; and is available now on otterbox.asia for $29.95 .
About OtterBox :
OtterBox innovates bold products that deliver confidence and trust in any pursuit. From its humble beginnings with a drybox in a Fort Collins, Colo., garage, OtterBox has honed and leveraged its expertise in manufacturing and design to become the No. 1-selling smartphone case brand in the U.S. and a leader in rugged outdoor lifestyle products. *
At the center of every OtterBox innovation is a deeper goal to effect positive, lasting change. In partnership with the OtterCares Foundation, OtterBox grows to give back by inspiring kids to change the world through entrepreneurship and philanthropy. To learn more about this mission, visit otterbox.com/givingback.
For more information, visit otterbox.asia .
Get connected with OtterBox:
OtterBox Facebook : facebook.com/OtterBox APAC OtterBox YouTube : youtube.com/OtterBoxAPAC OtterBox Instagram : instagram.com/otterboxasia
Note:
1. OtterBox Achiever Series is NOT protective against water. Will provide added protection against bumps, drops and shock.
* Source: The NPD Group/Retail Tracking Service: Cell Phone Device Protection/Units Sold/ Jan. 2013 -  Dec. 2016
©2017 Otter Products, LLC. All rights reserved. The OtterBox name and OtterBox trademarks are the property of Otter Products, LLC, registered in the U.S. and other countries. All other trademarks are the property of their respective owners.