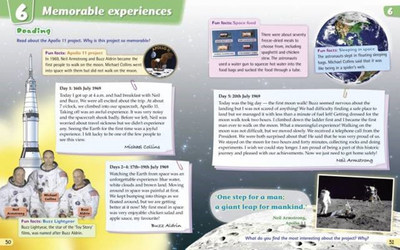 With Pearson Education, DaDaABC Unlocks the New Generation of English Teaching Materials
SHANGHAI, Oct. 25, 2017 /PRNewswire/ -- In September of 2017, with Pearson Education, K-12 education brand DaDaABC established an online language educational R&D center named Brain Spark Lab in Hong Kong. DaDaABC attempts to get the feedback of English textbooks from online teaching activities and to push the updates of textbooks. DaDaABC acquired the support of Pearson Education as a close partner. They will provide teaching guides, teaching materials and teaching experience for DaDaABC. 

In 2002, the United States launched the 21st Century Competencies Program to improve the American educational system for training pupils to face the new era challenges and to help them become full of knowledge and skills. When the students complete the program, they fully meet the needs of the American job market.
"Globalization, changing demographics and technological advancements are some of the key driving forces of the future."
Students should be ready to face the challenges the new era will bring; they must prepare and grasp the opportunities to stand out from the crowd. 21st Century Competencies Program found that English Reading and Language, Art, Mathematics, Economy, Science, History and Geography will be the most important subjects in the competitive job market of the future.
This August, the managing director of Pearson Education in Greater China, Joe Lam said there is no doubt that English has become a worldwide language and 55% information on the Internet is written in English. English has been used as an official language in 85% of countries and districts around the world. Executives in 70% of enterprises require staff that can speak and write English well to drive the development of the enterprise in the worldwide marketplace.
Joe Lam also said that some surveys showed 87% parents would apply Internet technology to benefit their children's learning. Data shows that at least than one online lesson has been accepted by 6.7 million students and 70% of American teachers rely on online materials to supplement their lessons in the classroom.
The data mentioned above indicates English is still the core quality of 21st Century Competencies and further, what the world powers and publishing giants place most importance upon.
Pearson Education are a world's leading learning company with expertise in educational courseware, assessment and developing a range of teaching and learning services powered by technology. Pearson Education's mission is to help people make progress in their lives through learning. To achieve this mission, they seek to cooperate with worldwide premium education brands. Pearson hopes to connect with online English learning companies around the world - and DaDaABC is one of those important connections. By cooperating with online companies around the world, they can reach more pupils and improve their learning experience.
Meanwhile Primary Longman Express (2nd Edition) or PLE 2.0, has been launched in the DaDaABC online platform. These textbooks of Pearson are used simultaneously by DaDaABC, Hong Kong primary schools and international bilingual schools. PLE 2.0 will provide DaDaABC with a great update with more current courseware.
PLE 2.0 is the latest edition of the widely acclaimed Primary Longman Express series which has a well-structured task-based course to help pupils develop their key skills systematically. According to the Hong Kong primary school English curriculum, Pearson built PLE 2.0 as a new courseware specifically created for Chinese English learners from ages 6 to 12. The series builds a systematic language framework to facilitate students' speaking, listening, reading, and a vast amount of vocabulary items along with teaching vocabulary building skills to boost pupils' word power.
One of the biggest highlights of PLE 2.0 is interdisciplinary contents which broaden students' knowledge and vision, of which contains art, mathematics, economy, science history and geography, etc. The students get some great exposure to worldwide culture and the opportunity to learn about the different aspects of English.
As the VP of DaDaABC, Joyce Shen said, "PLE 2.0 opens different doors of English learning for Chinese children. They can find a wonderful land behind the door; the world behind it will also ignite the children's enthusiasm for learning English and cultivate more talents for this new era."
About DaDaABC
Founded in 2013, DaDaABC is the most innovative English training institution in China and has become one of the country's most successful intelligent English learning platforms for children. Winner of over 15 awards and recognitions in 2016, DaDaABC has developed a leading English training system focused on one-on-one online tutoring and encouraging youngsters to learn and practice while having fun with instructors. The company has announced a total of 500 million RMB raised in Series B and Series B+, which will be used for market expansion, curriculum development and learning experience improvement. DaDaABC helps students from mainland China, Hong Kong, Taiwan, South Korea, Japan, France, Germany, and other non-English speaking countries. For more information, please visit: http://www.dadaabc.com/teacher/job
View original content with multimedia:http://www.prnewswire.com/news-releases/dadaabc-launches-the-new-program-with-pearson-education-to-cultivate-talents-for-the-new-era-300543727.html