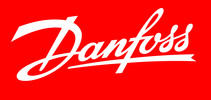 BANGKOK, THAILAND - Media OutReach - 13 November 2017 - Danfoss, a key player in the energy efficiency space today crowned its inaugural Danfoss Drives Southeast Asia Energy Efficiency Tour , arriving in the capital city to raise awareness on the importance of energy efficiency and empower businesses to adopt brand new innovations in climate-friendly technology. The Tour covers 6,000 kilometers to more than 20 cities across Singapore, Malaysia, and Thailand.
DANFOSS DRIVES ENERGY EFFICIENCY TOUR
The Tour covers
3 countries -- Singapore, Malaysia and Thailand More than 20 cities Sectors like manufacturing, buildings, food & beverage, construction, chemicals, water treatment, and more
The Tour will showcase solutions climate-friendly improvements from the perspective of cost saving as well as reduced carbon emissions that can be swiftly deployed by industries.
PRODUCTS ON DISPLAY:
VLT DRIVES -FC51-MICRO, FC 102, FC103, FC360, FC302, FC280, OGD
VACON -VACON 20, VACON100 FLOW, VACON 100 HPD, VACON NXP, VACON NXP, VACON 100X, VACON 20 COLD PLATE
World Bank's latest Monitor Report highlights Thailand has seen 7.7 percent growth in the agricultural sector, boosting incomes, and a 6.6 percent upturn in merchandise exports, its highest growth rate in the last four years. This momentum is expected to drive greater consumption of water and energy in the Kingdom. Against the backdrop of the ASEAN region being well on track to be the world's 4th-largest economy by 2050 and one of the fastest-growing consumer markets in the world, this presents an opportunity for Danfoss to help customers in resource-intensive industries enhance their process optimisation for sustainable, reliable and efficient operations.
Speaking at the industry event in Bangkok, Mr. Krisada Phetsuksiri, Regional Sales Director, Southeast Asia, Danfoss Drives said "The World Bank recently reported that economic growth in Thailand is gaining momentum, following recovery from severe drought and driven by 3.3 percent GDP expansion in the first quarter and 3.7 percent in the second quarter of 2017, both exceeding market expectations. The Danfoss Drives Southeast Asia Energy Efficiency Tour is a timely introduction to the market to empower and encourage more Thai enterprises ramp up adoption of technologies that enable them to do more with less. With our established leadership in the drives division, we believe that by 2025 more than 5 billion people worldwide will benefit directly or indirectly by Danfoss Drives in their everyday lives."
The Danfoss Drives Southeast Asia Energy Efficiency Tour journeys 6,000 kilometres to 20 cities across Malaysia, Singapore and Thailand over a span of three months. The Danfoss Drives Southeast Asia Energy Efficiency Tour will address new opportunities for energy efficiency through customer seminars and 3D Interactive Experience for visitors to better understand the direct and indirect benefits of Danfoss Drives in their everyday lives.
"Commercial buildings, food and beverage production and water treatment plants as well as heavy duty industries are energy-intensive. The need for improved efficiencies is all the more important as Thailand pursues greater integration into the ASEAN export economy putting stresses on its energy and water resources. To help the Kingdom achieve its economic goals, Danfoss has long been active in helping the Bang Sue Wastewater Treatment Plant save energy and achieve much more with available resources. Danfoss Drives have helped Bang Sue reduce wear and tear on pump, filter and valves as well as provide flexibility for its SCADA system", added Krisada.
The South East Asia edition of the tour builds on the success of the Danfoss Tour in India, South Korea, US and Europe. In Thailand, beyond Bangkok, the Danfoss Drives Tours includes several stops in key cities of Hatyai, Surat Thani, Rayong, Ratchaburi, Saraburi and Khon Kaen. 
About Danfoss Drives
Danfoss Drives, member of the Danfoss group, is a world leader in variable speed control of electric motors. Since 1968, we have been pioneers in the AC drives business. Now one of the largest companies in the industry, we deliver on our passion for development, manufacturing and sale of the most versatile AC drives in the world. Our VACON® drives form the robust foundation for optimization in industrial applications. VLT® drives play a key role at the sharp end of global resource management and factory automation. Our AC drives adapt to any motor technology, and serve in the power range 0.18 kW to 5.3 MW. Read more at www.drives.danfoss.com
About Danfoss
Danfoss engineers technologies that enable the world of tomorrow to do more with less. We meet the growing need for infrastructure, food supply, energy efficiency and climate-friendly solutions. Our products and services are used in areas such as refrigeration, air conditioning, heating, motor control and mobile machinery. We are also active in the field of renewable energy as well as district heating infrastructure for cities and urban communities. Our innovative engineering dates back to 1933 and today Danfoss is a world-leader, employing 24,000 employees and serving customers in more than 100 countries. We are still privately held by the founding family. Read more about us at www.danfoss.com .