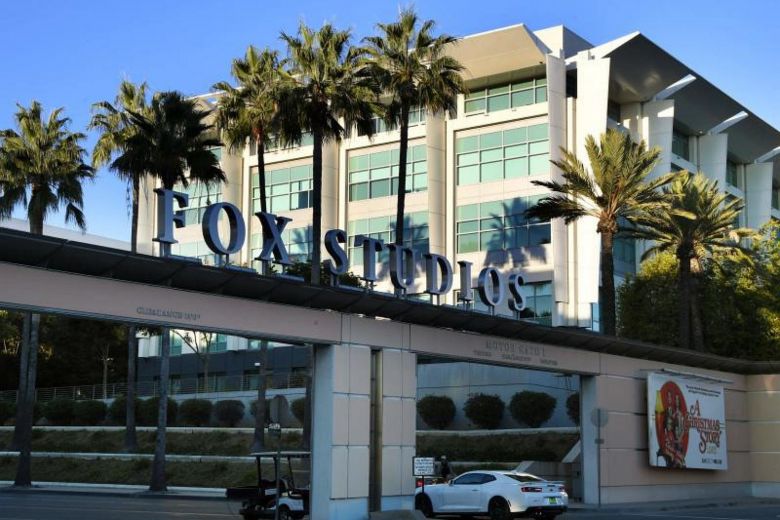 NEW YORK - Walt Disney has struck a deal to buy film, television and international businesses from Rupert Murdoch's Twenty-First Century Fox for US$52.4 billion (S$70.7 billion) in stock, giving the world's largest entertainment company an arsenal of shows and movies to combat growing digital rivals Netflix and Amazon.com.
The deal brings to a close more than half a century of expansion by Murdoch, 86, who turned a single Australian newspaper he inherited from his father at the age of 21 into one of the world's most important global news and film conglomerates. The new, slimmed down Fox will focus on TV news and sport.
Shares of Fox, which have surged more than 30 per cent since talk of the deal surfaced in early November, closed up 6.5 per cent. Disney shares rose 2.7 per cent, spurred on by the company's plan to buy up to $20 billion of its own shares to offset dilution from the all-stock deal. Disney will also assume about $13.7 billion of Fox debt in the deal.
Fox stockholders will receive 0.2745 Disney shares for each share held and will end up owning about a quarter of Disney.
Under the deal, expected to close in 12 to 18 months, Disney acquires 21st Century Fox's film and television studios, its cable entertainment networks and international TV businesses.
The Fox deal brings marquee franchises like Avatar and The Simpsons inside the Mouse House, on top of Iger's previous purchases, including Pixar Animation Studios, Marvel Entertainment and Star Wars producer Lucasfilm.
Disney's global footprint also expands with the acquisition of Fox's international satellite assets, including Star TV network in India and a stake in European pay-TV provider Sky.
The new pipeline of shows and movies will help Disney battle technology companies spending billions of dollars on programming shown online that is siphoning audiences away from traditional TV networks.
Amazon is on track to spend at least $4.5 billion on video this year, according to analyst estimates, while Netflix plans to spend $8 billion on content next year.
That is closing the gap on Disney, which spent $13.5 billion on content, half of that on sports, in the latest fiscal year, according to analysts.
"The deal illustrates the huge strategic challenge traditional media companies face and how they need to reinvent their business models to compete with digital, online competitors such as Netflix, Google and Amazon," said Nick Jones, partner and head of technology at Cavendish Corporate Finance.
"(It) helps Disney dramatically reduce its reliance on traditional television, a business that has declined over the last two decades."
'NEW' FOX
Immediately before the acquisition, Fox will separate the Fox Broadcasting network and stations, Fox News Channel, Fox Business Network, its sports channels FS1, FS2 and the Big Ten Network, into a newly listed company that it will spin off to its shareholders.
"This will be a growth company, centred on live news and sports brands and the strength of the Fox network," 21st Century Fox Executive Chairman Murdoch told investors. He said Fox was not retreating, rather "pivoting at a pivotal moment."
Disney chief executive Bob Iger, 66, will extend his tenure through the end of 2021 to oversee the integration of the Fox businesses. He has already postponed his retirement from Disney three times, saying in March he was committed to leaving the company in July 2019. If Iger sees out his new term, that would rule out a presidential bid in 2020, which had been the subject of some speculation.
"This gives us the ability to marry the great content of Fox with the great content of Disney, it gives us a much larger international footprint, and it enables us to use cutting-edge technology to reach consumers in far more compelling ways," Iger told ABC's Good Morning America programme.
Iger said new technology would be necessary to meet the demands of viewers who want to access content anytime. Direct-to-consumer service is a top company priority, he added.
Disney has been struggling to bolster its TV business as cancellation of cable subscriptions is pressuring its biggest network, sports channel ESPN.
The company plans to launch its own streaming service in 2019, a calculated gamble that it can generate more profit in the long run from its own subscription service rather than renting out movies to services like Netflix.
It is not clear who will head the new Fox. Iger said current Fox CEO James Murdoch, Rupert's younger son, will help with the transition and that the two will discuss whether he will have a longer-term role at Disney.
SKY'S FUTURE
Through Fox's stake in the Hulu video streaming service, Disney would assume majority control of one of Netflix's main competitors. Hulu is also partially owned by Comcast and Time Warner.
It is unclear whether the deal will meet the same resistance in Washington that AT&T Corp's bid to acquire Time Warner has met.
A majority of antitrust experts contacted by Reuters said the deal would likely win approval from US antitrust authorities, although the US Department of Justice may require asset sales or conditions, they said.
Disney will also assume about US$13.7 billion of Fox's net debt in the deal.
Fox also said it remained committed to buying the 61 per cent of Sky it does not already own and expects to win regulatory approval from Britain and to close the deal by the end of June, 2018.
Britain's Takeover Panel said Disney had informed the watchdog that should it only buy 39 per cent of the company - if Murdoch fails to buy the rest of Sky - it did not think it should be forced to make a full bid for the company. The statement prompted Sky's stock to fall by 1 per cent.
In Britain, any investor acquiring 30 per cent of a listed company is automatically forced to make a bid for the rest of the stock. The Takeover Panel said it would seek the opinions of Sky's independent directors before making a decision.