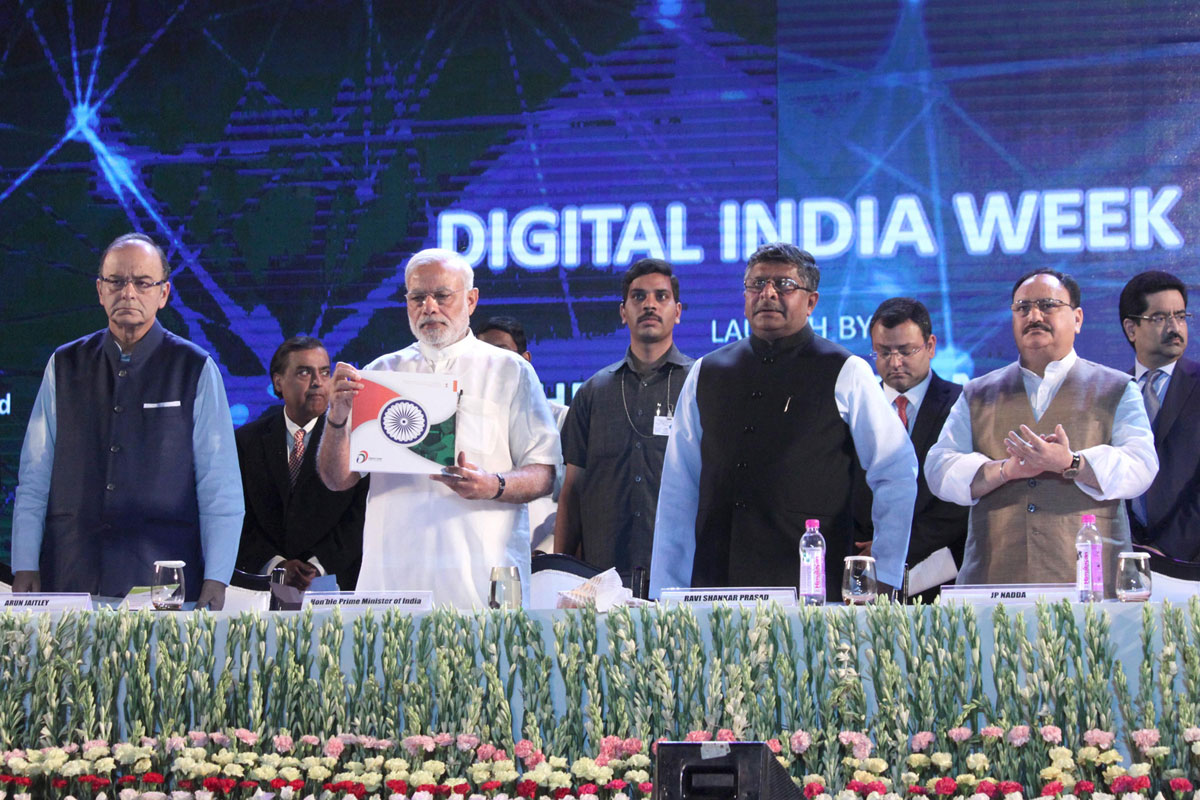 HEADLINE numbers on India today are upbeat, reflecting business optimism. International business sentiments towards India have improved with several market leaders announcing ambitious growth plans and investments in India.
This is in contrast to two years ago. At the end of 2013, India's financial markets and the Indian rupee hovered at record lows. Business and consumer confidence waned in the face of economic uncertainty.
In May 2014, the election of a reform-minded government under the leadership of prime minister Narendra Modi offered hope of an acceleration in economic growth.
One year on, global market leaders such as automobile giants General Motors and Toyota are investing in manufacturing units and expanding their product offerings in India. Electronics companies like Foxconn, Lenovo and Xiaomi have similarly announced plans to establish sizeable manufacturing units in India.
India is the world's ninth largest economy with a GDP of $2.8 trillion. With its population of 1.2 billion people, it counts as the world's second largest country. Over 420 million of India's population are between the ages of 15 and 34, making India one of the youngest populations among the major global economies. This positions India to reap demographic dividends in the years ahead.
In the immediate future, India is set to take the lead as the fastest growing major economy in 2015 with estimated GDP growth of 7.5 per cent.
This is expected to remain at sustained levels over the next five years. To sustain growth, prime minister Modi has introduced several initiatives to improve the lives of Indians and accelerate India's economic growth. The three major initiatives are Smart Cities, Make in India and Digital India.
Smart Cities
The Ministry of Urban Development (MoUD) has been tasked with undertaking the Smart Cities initiative. Under this initiative, the India government has set aside $10 billion to be disbursed over the next five years to support the development of the 100 Smart Cities.
To help identify specific areas and technologies relevant to developing Smart Cities, MoUD (http://moud.gov.in/) has outlined a list of services and solutions that may be applicable to developers.
In September, MoUD unveiled a list of 98 nominated Smart Cities (www.smartcitieschallenge.in). Based on the list, companies could consider exploring opportunities in New Delhi, Andhra Pradesh (Visakhapatnam), Gujarat (Ahmedabad), Maharashtra (Mumbai and Navi Mumbai), Rajasthan (Jaipur and Udaipur), Tamil Nadu (Chennai), Telangana (Hyderabad) and West Bengal (Kolkata and Durgapur). These are cities where Singapore companies could make a difference in developing solutions to address the urban space.
Make in India
India's manufacturing sector may represent only
17 per cent of its GDP today, but it holds much potential for growth. India is one of the world's most significant domestic consumption markets and a source of skilled talent because of its large, young and growing population.
In September last year, prime minister Modi launched Make in India (www.makeinindia.com), a national campaign promoting growth of manufacturing for both domestic and international markets. This initiative aims to facilitate investment, foster innovation, enhance skill development, protect intellectual property and build best-in-class manufacturing across 25 sectors by creating manufacturing clusters, reducing customs duties for capital equipment and deregulating to reduce complexities among other things.
Of the 25 sectors, Singapore companies that are keen to enter India can leverage their competitive edge in automobile components, electrical machinery, electronic systems and food processing.
Digital India
Riding on India's track record in IT, prime minister Modi launched Digital India. This initiative taps India's IT capabilities and promotes investments into IT and mobile infrastructure, as well as provision of e-services to include all Indians into India's growth. Digital India will bring about commercial opportunities in hardware and software, from both the private and public sectors.
In terms of hardware, demand for mobile handsets and electronics has been increasing rapidly. This creates opportunities for brand owners and trading companies to supply and grow with the market. India is a market with tremendous opportunities for software companies with expertise in mobile and e-governance solutions. Government initiatives have driven expenditure and growth in the sector. However, to ride this trend effectively, Singapore companies may need to tailor their products and suite of applications and products for the Indian market. In the public sector, companies can watch out for e-governance tenders from state entities, educational institutions and judiciary institutions. Projects in the public domain will serve to enhance companies' track records and develop local expertise. Opportunities to provide digital solutions are more varied in the private sector. They range from hospital management systems, power management systems, payment solutions, to e-learning modules and e-commerce-related services.
There are immense opportunities for Singapore companies around these three initiatives. International Enterprise (IE) Singapore, the government agency that assists Singapore companies to venture overseas and promotes international trade, sees India as a fast-growing market that presents good investment opportunities. Especially for companies operating in the infrastructure, manufacturing and consumer spaces, which are in line with India's three key initiatives above.
Initiatives and reforms in India may however, take time to permeate the ground. Companies expanding into India should take a long-term approach in their internationalisation strategies.
As with all new markets, the internationalisation journey will hold some challenges. Especially in a large and complex country like India.
Companies can tap IE Singapore's extensive network and in-market connections to navigate and overcome challenges in India.
Three things to keep in mind
We recommend three key things to keep in mind:
1. Study the market in great detail. Companies should embark on a detailed market study of areas of interest before establishing inroads into India.
2. Work with reputable partners. India is a challenging market with varied nuances in its laws and policies. It is critical for companies to have good ground knowledge before embarking on any venture. Companies that are unfamiliar with the market could tie up with a reliable reputable partner or seek professional advice on how best to establish their business in India.
3. Stay patient and persistent. India's economic rise and the government's political will have ignited a climate of hope for growth and investment. Demonstrative of its commitment, India's central government has instituted policy reforms to improve the ease of doing business. However, reforms still have to follow the usual legislative proceedings and hence require time for approval and implementation.
Companies should take a mid- to long-term perspective on India's strong fundamentals and stable political environment.

Get a copy of tabla! for more stories.