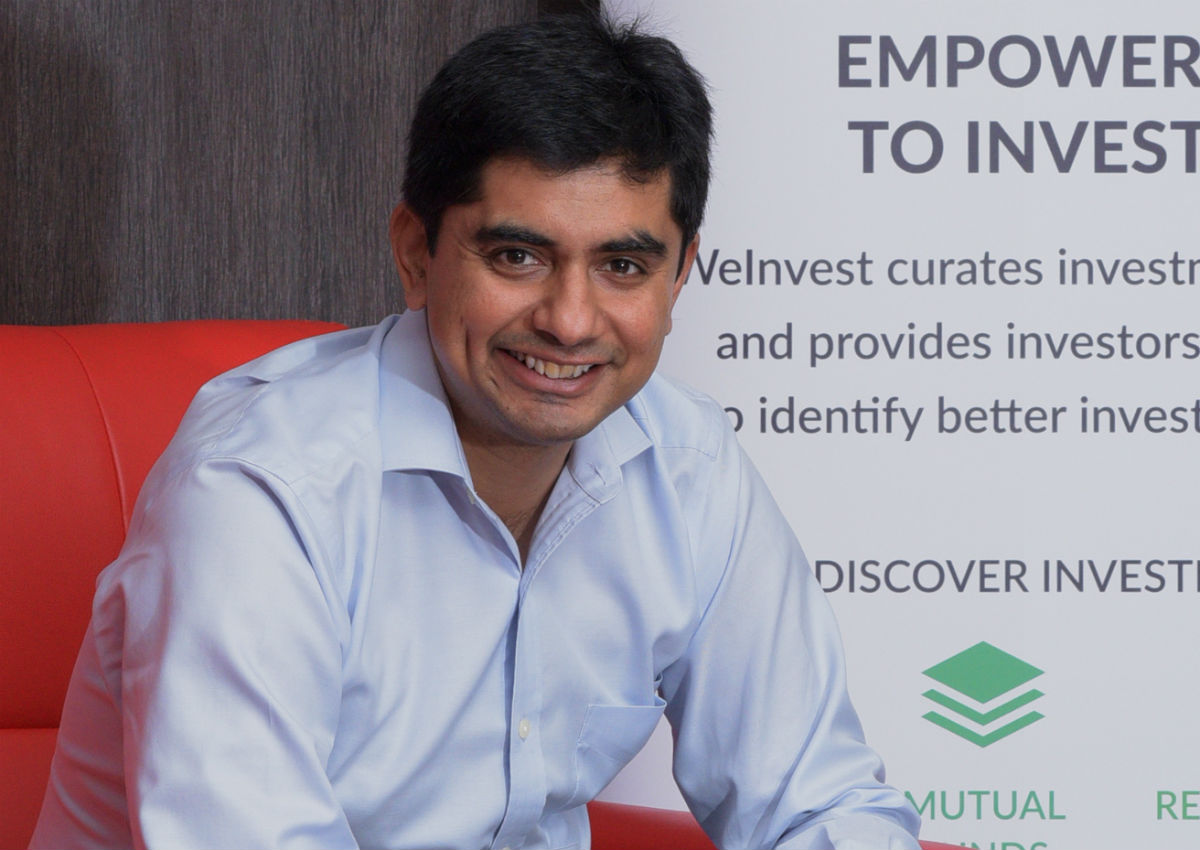 Couple reins in spending by making sure one spouse seeks the other's nod before buying items worth over $500
Corporate consultant turned entrepreneur Bhaskar Prabhakara has what some may consider an expensive hobby, but his family's conservative money habits help keep his spending in check.
The Singapore-based 37-year-old loves photography and has had the same equipment for seven years. "I have only three lenses. I don't keep shopping for lenses," said Mr Prabhakara.
"I have wide angle, telephoto and normal lenses."
He added: "My wife and I have this principle at home.
"For anything more than $500, we have to get approval from each other before buying it."
He jokes that he keeps negotiating for new lenses, but his proposals are often vetoed.
However, his wife, Lavanya, 36, gave him an iMac for photo-processing as a birthday surprise, after three years of negotiations.
Mr Prabhakara, who has two daughters, aged three and one, used to consult for banks and other financial firms before setting up his financial product portal, WeInvest, with an initial US$240,000 (S$337,000). It is a portal with information on more than 20,000 products such as properties, mutual funds, stocks and real estate investment trusts (Reits).
It also carries independent views from investors and market experts.
He was inspired by challenges he faced while searching for investment opportunities.
"Retail investors are dependent on 'experts' to tell you what to do.
"But many times, these experts face a principal agent problem, where they are driven to sell a product and are not necessarily looking out for the investor's interest.
"This problem is perpetuated by the industry making investing a seemingly complicated process, ensuring the investor's dependence on their advice."
Mr Prabhakara spends a lot of time researching the various markets or products he invests in.
For instance, he studies the views of contrarians and trend followers before coming to his conclusions.
Mr Prabhakara, who moved here in late 2011, began his career at India's largest private bank, ICICI Bank. He also worked at Headstrong Capital Markets, growing its Europe and Asian businesses.
That gave him the confidence to strike out on his own.
It took six months for him and his wife to decide if he should take the leap. He did so by releasing a beta version of WeInvest last October.
It went live earlier this year.
"I've done it for others, and I had an itch.
"Why wasn't investing that easy? Why can't it be as easy and convenient like e-commerce has made shopping to be?
"My wife has always been in a stable job and she now works in an investment bank. So I said if I can't take the risk now, then I don't think I'd ever be able to.
"So I decided to build something that could be disruptive and valuable to the end users."
Q: Money-wise, what were your growing-up years like?
A: I grew up in a middle-class family. My father was a teacher. We were careful about money and would save for a rainy day.
Where I grew up in India, real estate was always a big investment area. Stock markets and mutual funds were also very popular. Q How did you get interested in investing?
A: Once I got my MBA (Master of Business Administration) and started earning, I started investing in equities and real estate investment options. My friends and colleagues were very savvy at investing and you tend to learn the most from your peers.
I was lucky to meet people who studied in some of the best schools.
When I worked in a bank, I started meeting a lot of different people who invest and have different strategies, and I started thinking about different options.
I've never been a trader. It's time consuming and stressful.
The whole idea I got from investing was about what a good undervalued asset is. Let's not look for short-term gains, for something that will grow 25 or 30 per cent in the next year or so.
Everyone's in a rush, looking to beat the market.
But sometimes you'd want to look at what you really need.
You could be happy with a 5 to 10 per cent return a year as long as it's steady and not that risky.
Q: Describe your investing strategy.
A: I'm a value investor.
While there are various indicators when evaluating investments, I seek out long-term growth opportunities by looking at relatively underpriced assets or regions.
For instance, low price-book ratio Reits or exchange-traded funds (ETFs) which have dipped recently and are good medium- to long-term buys. ETFs are a low-cost option compared with mutual funds.
I also believe in product and currency diversification.
Q: What's in your portfolio?
A: I hold investments across ETFs, bonds, mutual funds, hedge funds and real estate.
I tend to avoid single stocks as I believe professional traders tracking companies are better at stock-picking, where they can actively monitor the market for the best time to buy and sell.
Most of my fund or ETF investments back my value-investing approach to looking at underpriced regions or sectors.
From a real estate perspective, my investments vary across land, developing plots of land, new builds and taking old apartments and refurbishing them and adding value. We invested in a fund started by a friend of mine, where they developed plots of land for the lowest end of the market.
You could buy an apartment for maybe $25,000.
When we started working in the United States and Britain and had more disposable income, our risk appetite increased and we ventured into early start-ups.
We burnt our fingers with some, but there were others that were okay. We've always believed in trying out new things and ensuring that we have a diversified portfolio.
Q: What does money mean to you?
A: It's the means to a certain convenience or lifestyle. It's not the be-all or end-all of life. I think health is the most important. That said, we've been lucky to have good jobs and a comfortable life.
My wife also come from a middle-class family and our spending patterns have remained conservative. From time to time, we give money to charities. One has to do with education in India and South-east Asia, building schools and helping girls get an education.
Q: What's the most extravagant thing you have done?
A: A $1,000 helicopter ride in New Zealand in December 2012, a once-in-a-lifetime opportunity we didn't want to miss. I found out about a helicopter ride that takes you to (New Zealand fjord) Dusky Sound.
The only way you can get there is by ship or helicopter.
My wife was initially not very happy that we were spending $1,000 on impulse for a helicopter ride of about 45 minutes. But when we were there, every single moment was worth it.
We stopped on a mountain overlooking Dusky Sound, which is unbelievably beautiful.
I'm a photographer, so I went berserk at the views. We also popped a bottle of champagne.
Q: What has been one of your biggest regrets in investing?
A: We had a certain exit opportunity in one of our venture investments, but we didn't move fast enough.
We agreed to the offer but we were extremely busy and didn't spend enough time getting the paperwork done. Two or three months later, everything changed, and we ended up losing money.
Q: What are your immediate investment plans?
A: Right now, it's a bit of a strange market. We expect a lot more volatility. We've been very conservative, like moving out of equities into some cash.
There are some long-term value opportunities in markets that have crashed significantly in the last few months, for instance, Brazil, some parts of Europe and even in gold or mining. Our philosophy is always to look at undervalued, long-term opportunities. We're figuring out when to get into some of those.
They would be good three- to five-year investments or even longer, which I think would give us decent returns, rather than try to follow the trend and invest in something that is going up.
Q: How are you planning for retirement?
A: Now we want to start getting into regular income-yielding investments which can sustain us beyond our retirement, maybe in 10 or 15 years. They could be income-linked and are a little more conservative.
They don't have to have 10, 15 per cent returns, but will be wealth-protection related, rather than for huge capital gains. But we'll get to that in the next four to five years.
We have our children's education to plan for first.
Q: Home is now/I drive...
A: A rented condo in River Valley and I drive a Lexus SUV.
We bought it only because my wife was pregnant when we came here. Actually, make that my worst investment.
Best & worst bets
Q: What has been your biggest investing mistake?

A: Not moving fast enough, as in the case of my investment regret. At the end of the day, we all have very busy lives, but sometimes you just have to prioritise and get things done. We didn't get it done that one time, and it hurt.

That was around $100,000. It was a start-up we invested in in India, which started off okay, then did better. Just before it started going downhill, we got the offer to buy out our stake but we didn't move fast enough.

Q: And what has been your best investment move?

A: Investing in distressed land sales three years ago. We and a couple of friends bought into some huge piece of land in India, which we're now developing.

It is probably going to yield us about 27 per cent a year.

In real estate, we've largely invested in land, not built-up apartments, because you can develop the land and capital appreciation is faster. You don't necessarily get rental income (from apartments).

But I don't think you get those kinds of opportunities to buy land even in India these days as the markets have gone up significantly. But there are always distressed sales and undervalued assets in any market, as long as you spend the time and effort to find them.
rachaelb@sph.com.sg

This article was first published on August 16, 2015.
Get a copy of The Straits Times or go to straitstimes.com for more stories.