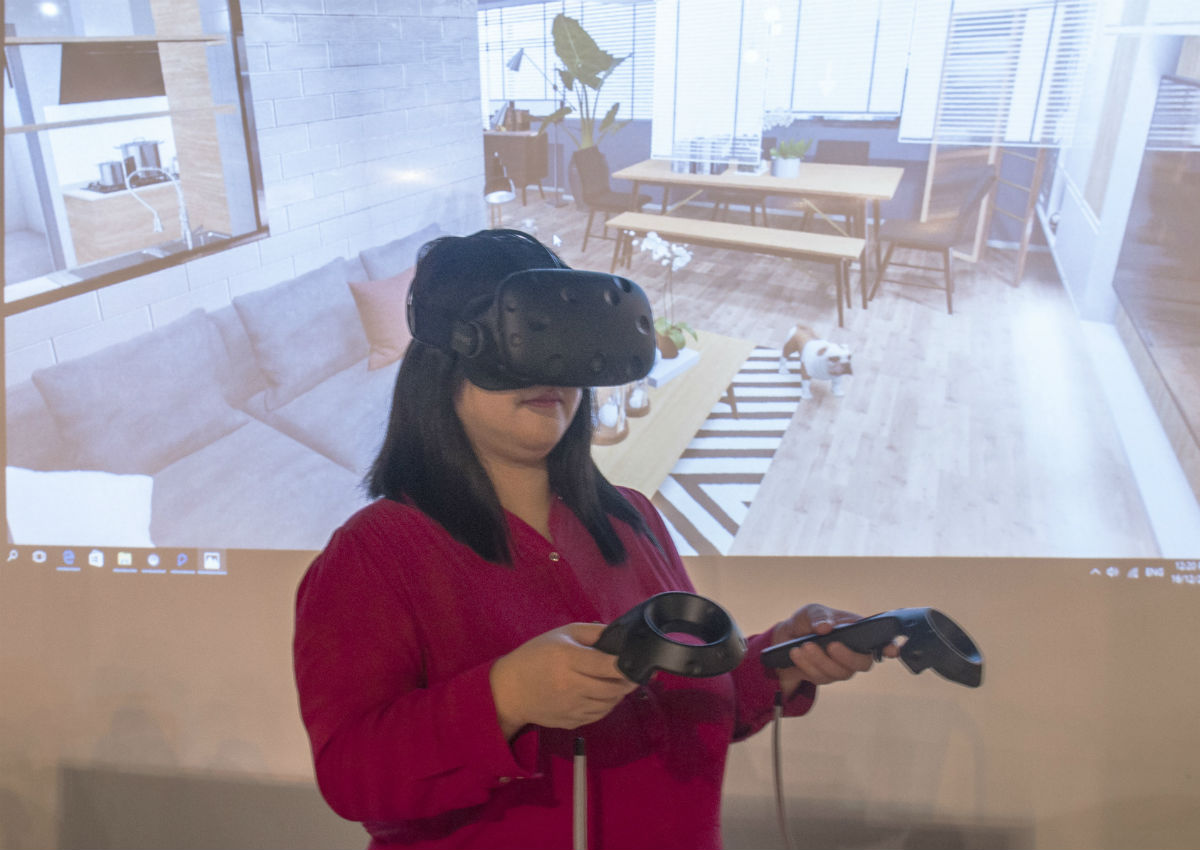 FOR the first time, I experienced last week how it feels like to be immersed in a virtual home where the furniture I had seen on a screen turned into life.
I was trying out virtual reality (VR) at Commune Experience Centre at Defu Lane.
Commune, a subsidiary of Singapore-listed furniture maker Koda, introduced VR and 3D-planning services at its retail store in October, believed to be the first such services offered by a furniture player here.
Joshua Koh, chief financial officer of Koda, told The Business Times that his company plans to roll out the technology at all its retail stores from January next year.
For the VR experience, Mr Koh used a small, furnished apartment as an example, to see how we can fit in an L-shaped three-seat sofa in the living room.
We couldn't, of course, as there was limited space, unless we move the coffee and side tables.
We then decided to pick a two-seat sofa and it fitted nicely.
Mr Koh also demonstrated how we could easily change the colour of the walls to match the sofa and how that changed the mood in the room.
As he was doing that, my mind quickly decided on the blue walls to match the grey sofa. I was ready.
I put on the VR headset and was immediately transported into the living room I had seen on the screen earlier.
It felt very real; so real that instinctively, I started to walk towards the sofa.
But alas, the technology wasn't so advanced yet to allow that.
Instead, I moved around the apartment virtually using a controller, where I pointed it at the spot I wanted to go to, clicked a button and I was transported there.
The window in the bedroom overlooked a city view from a high floor, probably above 40 storeys.
As I tried to look down, I had a moment of height phobia.
It was fun exploring the apartment, looking at how the furniture and furnishings complemented the space, and how a tweak here and there could change the feel of the room.
More than 10 minutes later, I reluctantly took off the headset and I was back to reality.
But I was glad too as I realised I had a bit of headache from donning the headset and letting my eyes and mind tricked by technology into believing a not-yet-real reality.
However, I am excited at the prospect of how I could create my dream home and be immersed in it even before paying for anything.
It would have made home renovation and picking furniture such a breeze.
How I wish this technology was already available here when I set up my home about five years ago.
chaihyn@sph.com.sg
This article was first published on December 27, 2016. Get The Business Times for more stories.