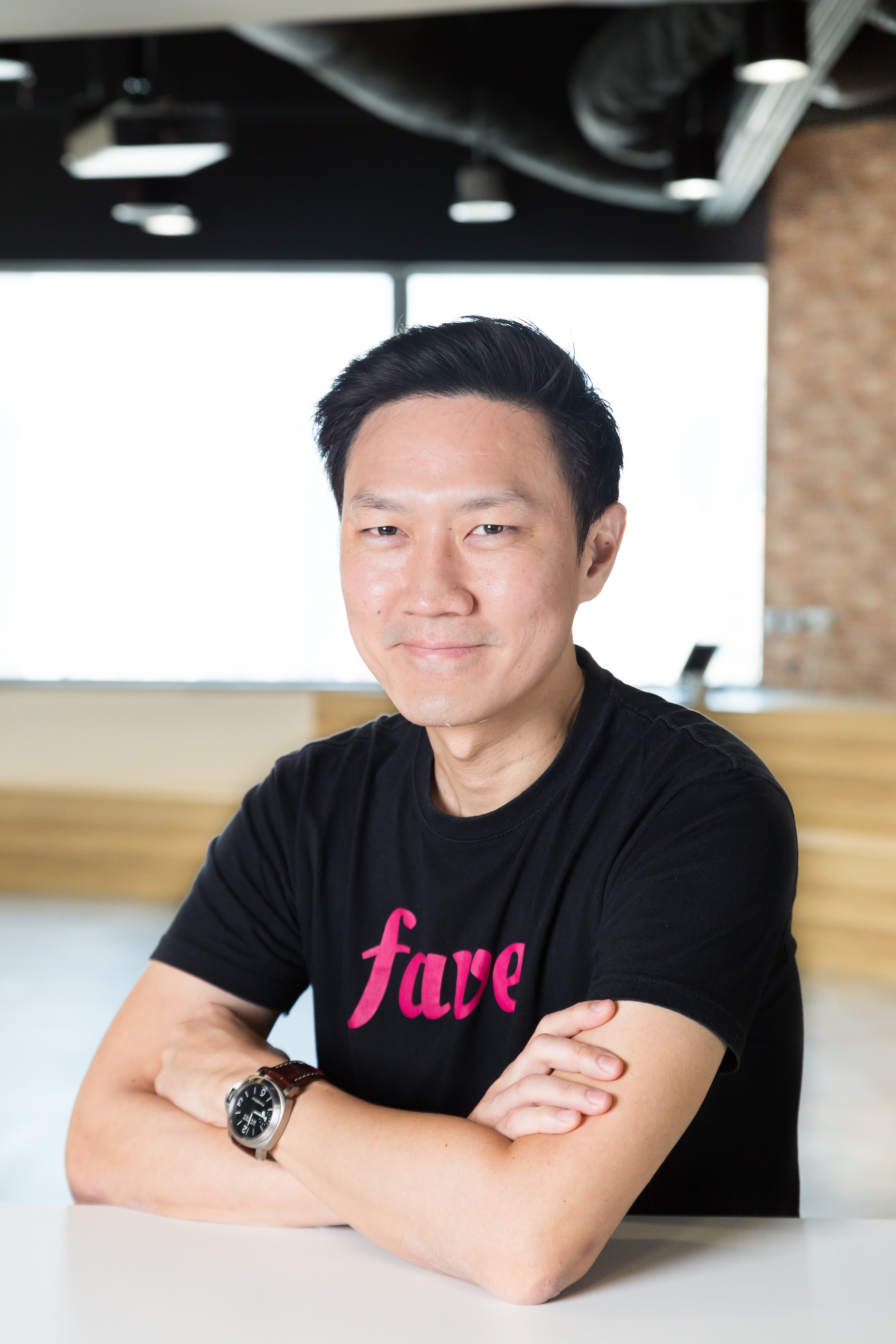 SINGAPORE - Media OutReach - 23 August, 2017 - As Singapore seeks to accelerate its growth as a cashless society, online-to-offline (O2O) mobile platform, Fave is supporting restaurants and offline retailers to offer convenient mobile payments that aim to help them grow their business by rewarding customers.
Ng Aik Phong, Managing Director of FAVE Singapore
Prime Minister Lee Hsien Loong has signalled that Singapore must do more to avoid falling behind other cities in e-payments. He used his recent National Day speech to point out that 60% of transactions in Singapore still involve cash or cheques, despite the cities well-developed financial system and tech-savvy population.
Fave, Southeast Asia's leading food & beverage app, is supporting Singapore's growth as a smart nation by making it easier for restaurants and offline retailers to offer cashless payment options and reward customers through FavePay, Fave's newly launched mobile payments platform.  With more than two million subscribers already in Singapore, FavePay is now readily available for Singapore to begin adopting mobile payments. It is now accepted at over 150 outlets including Chocolate Origin, Four Seasons Durians, Rong Hua Bak Kut Teh, Wrap & Roll, Charcoal Thai and more.
Andersen's of Denmark, a luxury ice cream parlour with six locations across Singapore, initially adopted FavePay as a way to improve customer service and enhance its customer rewards programme. However, the FavePay-linked business tools are proving to be just as valuable.
"We are pleased to be part of Singapore's move to a smart, cashless nation. FavePay was easy to set up and the transaction process has been fast and problem-free from day one. From an operational point of view, we appreciate real-time transaction reports and detailed statement of account reports, which provide insights that we can use to refine our loyalty programmes and other marketing efforts," sai d Ms Wong Khai Rhou, Business Manager o f Andersen's of Denmark.
To use FavePay, consumers simply need to open their existing Fave app and scan the QR code at the participating restaurant or offline retailer before entering the total bill amount and confirming. Customers who use FavePay earn cashback of up to 30%, which they can redeem on their next visit. For merchants, FavePay is hassle free as Fave will provide them with a proprietary dashboard called FaveBiz that will allow them to get real time reporting, monitor performance as well as receive direct customer feedback.
Fave merchants have the option to also accept Alipay, one of the world's largest online and mobile payment platforms. Fave teamed up with Ant Financial, the financial affiliate of Alibaba Group, earlier this month to offer Chinese tourists visiting Singapore a seamless cross-border payment experience with Alipay.
"Deploying FavePay to help restaurants and retailers succeed is one of the pillars of Fave's business model. Together with Alipay, we provide fast and easy cashless mobile payments that support retailers in reaching out to new and return customers and delivering seamless service that tech-savvy Singaporeans are looking for," said Ng Aik Phong, Managing Director of Fave Singapore . "Enabling retailers to benefit from low cost mobile payments is important to our smart city future and we are encouraged by PM Lee's recent call towards a cashless society. FavePay is uniquely positioned to help both merchants and customers benefit from fast, cashless transactions."
"To enhance consumer adoption, FavePay is unique because besides being a cashless payment service, it also provides cashback of up to 30% that customers can use during their next visit. This has accelerated customer adoption at a rate of 50% week on week, as proven by our thousands of FavePay users since our introduction in mid-July." added Mr Ng.
About Fave
Fave is the fastest growing O2O company in Southeast Asia. Started in July 2016, Fave's verticals include Food & Beverages, Beauty & Wellness, Lifestyle & Activities and more.
Fave has connected millions of customers to thousands of offline businesses in key Southeast Asian market centres. With a strong base in Indonesia, Singapore and Malaysia, Fave aims to build the future of mobile commerce in Southeast Asia. Over the last one year, Fave has also acquired Groupon Malaysia, Singapore and Indonesia. Prior to this, Fave started off as KFit which went on to be Asia's leading fitness sharing platform.
To experience Fave, visit www.myfave.com or download the Fave app from the App Store or Google Play Store.