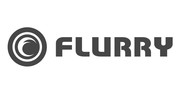 Part of the new Flurry Marketing Suite, Flurry Push allows developers to leverage the power of messaging to drive revenue
SINGAPORE - Media OutReach  - May 16, 2018 -   Today, Flurry from Oath has unveiled Flurry Push, a free offering from the new Flurry Marketing Suite that enables app developers to send targeted messages to re-engage and retain users across Android and iOS. With Flurry Push, mobile developers can leverage the power of push notifications, one of the most popular forms of engagement, to effectively grow their business and drive revenue.
"We've heard consistently from our developers that messaging is one of the most powerful tools for boosting user engagement," said David Berger, VP - Engineering at Oath. "With Flurry Push, we're putting free messaging front-and-center to empower developers to take charge of their app business and address the recurring challenge of long-term engagement."
With Flurry Push, developers have the option to choose between three types of push notification campaigns:
Promotional: Schedule one-time, daily, weekly, or as-it-happens push notifications to drive engagement with new features, events, contests or other app content.
New User Retention: Convert new users who have recently installed the app to active users and increase overall retention.
Event Driven : Re-engage and convert users following a specific event or behavior within the app.
Push notifications are sent to app users when an app is running in the background and not in use, making it easy for developers to target users at critical moments when there has been a lapse in engagement.
Brands including Yahoo Finance and Pacer Health have been testing Flurry Push, and so far, they've seen powerful results.
"Push notifications are a critical component of our retention strategy, but historically, we've had to build the feature into our app or partner with third-party messaging vendors," said Michael Caldwell, Co-Founder of Pacer Health, Inc. "Flurry Push has made it incredibly easy to re-engage users from directly within the Flurry marketing suite for free, and so far, we've seen powerful results."
Pacer Health has been leveraging Flurry Push to promote online competition registrations through its iOS app, Pacer Pedometer, and so far, the company has seen 15% growth.
Key features of Flurry Push include:
Actionable Analytics: Analyze app KPIs and push notification campaigns through one single platform.
Triggered Push Notifications : Automatically send push notifications to users based on app-install time, event triggers or other audience attributes.
Powerful Segmentation: Target users by geographic, demographic, behavioral and technographic attributes, including activity or inactivity, install date, device model, app version or specific event combinations. Save commonly-used user segments for quick set-up.
Flurry Push is live in the Flurry Analytics Marketing Suite. Mobile developers can access Flurry Push today at www.flurry.com .
About Oath
Oath, a subsidiary of Verizon, is a values-led company committed to building brands people love. Oath reaches one billion people around the world with a dynamic house of media and technology brands. A global leader in digital and mobile, Oath is shaping the future of media and technology. For more on Oath, visit www.oath.com .