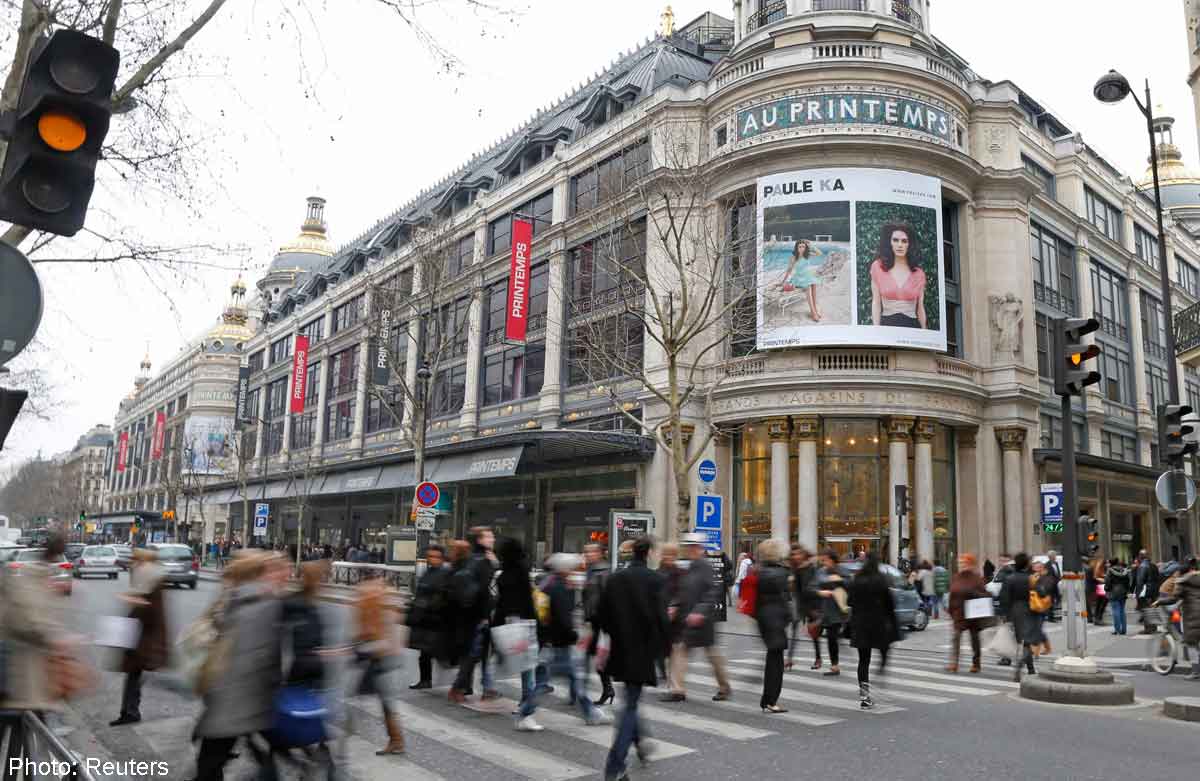 PARIS - The French government wants shops to open on more Sundays, according to a proposed reform to be unveiled this week, but the measure is running into opposition.
In a country where stores are currently subject to tight restrictions on opening hours, the move is seen as a spur to much-needed consumption in an economy badly in need of a boost.
The government also believes the measure, one of a number due to be signed off by the cabinet on Wednesday before going to parliament early in 2015, would make France more attractive to foreign visitors.
Town halls would be allowed to grant trading licences on 12 Sundays a year, compared to the current five Sundays annually.
In addition, local officials would be obliged to grant five Sundays a year whereas currently they can decide to grant none.
In tourist areas and certain busy stations, the laws would be relaxed still further.
Prime Minister Manuel Valls said in a television interview on Sunday that Paris in particular was at risk of seeing visitors go elsewhere to spend unless retail laws were loosened.
"Do we want millions and millions of tourists - notably Chinese - who come to the capital to leave us and go and do their shopping in London on a Sunday?" Valls asked.
"I think that for obvious reasons - economic, competitiveness, job creation - opening up a certain number of shops, a certain number of tourist zones seems to me to be the right direction," added Valls.
But the measure has run into opposition in France where, unlike in many of its European rivals, the idea of Sunday as a day of rest still attracts considerable support.
Valls conceded that "there will be a debate" about the proposal.
In fact, 30 per cent of the workforce in France already works regularly or occasionally on a Sunday.
Opposition to the Sunday opening comes from all points of the political spectrum, as well as from the Catholic and union lobbies.
An opinion poll published on Friday showed that 62 per cent of respondents were in favour of shops opening on Sundays, although 60 per cent said they would be reluctant to work on that day.