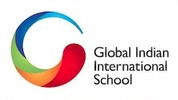 The Global Citizen Scholarship & Global Champions scholarship offers up to 100% & 25% fee waiver for two years 
The Global Merit-cum-Means scholarship for students from moderate income families
SINGAPORE - Media OutReach - 22nd March 2018 -  In celebration of its 15-year anniversary, Global Indian International School (GIIS) has announced five new   scholarship programmes for deserving students and give them access to our unparalleled learning experience at its flagship SMART Campus in Singapore.  
The 5 new scholarships recognise emerging talent in the various categories like academic   and scholastic performance and universal values.
"Global Indian International School believes in awarding meritorious students and ensuring their skills are polished to the fullest capability to enable them to face the challenges of the future with confidence," said Rajeev Katyal, Deputy Chief Operating Officer of Global Indian International School.
The Global Citizen Scholarship includes fee waiver of up to 100% over the next two years. Other scholarships include Global Champions Scholarship, 9GEMS Scholarship, Global NextGen Scholarship in recognition of a student's scholastic and academic achievements and a Mahatma Gandhi Scholarship for universal values and ethics.
GIIS believes in the - no child should be left behind policy and has hence introduced the Global Merit cum Means Scholarship which will give deserving students a chance to be a part of the 21st century learning pedagogy.
Since its inception in 2002, the students at Global Indian International School have topped International Baccalaureate, IGCSE and CBSE results, and the schools have won over 100 education excellence awards from international quality organisations.
The upcoming GIIS SMART Campus which is scheduled to open shortly is well equipped with its state-of-the-art premise with NextGen facilities to provide students with 21st century learning outcomes.
About Global Indian International School
Global Indian International School (GIIS) is a global network of award-winning premier international schools with more than 15,000 students across 23 campuses in Singapore, Malaysia, Japan, Thailand, UAE, Vietnam and India.
Founded in 2002, GIIS offers a comprehensive range of International and Indian curricula for Kindergarten to Year 12 students. These include the International Baccalaureate Diploma Programme (IBDP), Cambridge IGCSE, the Central Board of Secondary Education (CBSE) and the Global Montessori Plus programme.
GIIS' mission is to nurture young minds into global leaders and innovators through its proprietary 9 GEMS™ methodology, a holistic approach to teaching that balances academics with sports, performing arts, entrepreneurship and character development. GIIS is a member of the Global Schools Foundation (GSF). Based on high standards of governance and established academic criteria, GSF has consistently been recognised internationally for excellence in education, and has received more than 100 awards over the past 15 years.
For more information, please visit:  https://scholarships.globalindianschool.org   and www.schoolofthefuture.sg