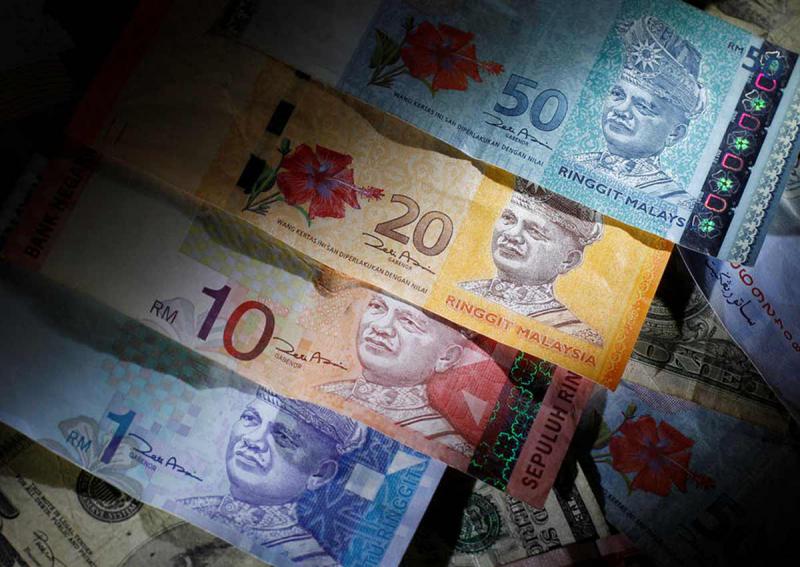 The ringgit will remain under pressure next year as volatility and uncertainty in the global financial markets continue to impact capital flows.
According to the World Bank, the level of uncertainty and volatility would likely trend higher next year on several counts.
These include a new administration taking over the White House on Jan 20; the start of negotiations on Britain's exit from the Europe Union (EU), or Brexit, in March; and the upcoming elections in France and Germany.
"The level of uncertainty that we see on the global scale is quite high for next year. The volatility will have an impact not just on the ringgit, but also other emerging-market currencies, and financial outflows and inflows," World Bank senior country economist for Malaysia Dr Rafael Munoz Moreno said.
Speaking to reporters after launching the 15th edition of the Malaysia Economic Monitor (MEM), Moreno pointed out that the ringgit and other emerging currencies has been affected by external developments such as US monetary policy normalisation and potential change in fiscal trade policy.
"The ringgit's movement will depend a lot on how these external policies materialise.
"We have to see what will happen to fiscal policy in the United States, and how this will be reflected on the interest rates in the country.
"This will have an impact on global economies," Moreno said.
Read also: Long-term outlook for ringgit remains challenging, Singdollar also expected to slump further
He noted there could be more clarity on the potential changes in US fiscal policy and their impact on global trade when the new administration under Donald Trump takes over the White House next month, while Brexit negotiations would provide insights into how this development will affect the EU.
Meanwhile there were concerns as to whether the upcoming elections in France and Germany would result in policy changes in both countries and within the EU.
"These events are expected to have an impact on the currency movements of emerging countries in 2017," Moreno said.
The World Bank projected Malaysia's economic growth to improve to 4.3 per cent next year, from the estimated 4.2 per cent in 2016.
Malaysia's gross domestic product (GDP) grew 5 per cent last year.
The outlook on Malaysia's economy reflects a gradual slowdown in the growth of consumer spending and investment, as the global economic growth and commodity prices remain subdued, and as households adjust to moderating job prospects and fiscal consolidation.
In the new report, themed "The Quest for Productivity Growth", the global lender noted that the Malaysian economy would face risks stemming mostly from external developments.
These external risks included uncertainties around a rebalancing of the Chinese economy, further declines in the world prices of oil and other commodities that Malaysia exports, and evolving US economic policies and their impact on global trade, energy prices, financial flows and exchange rates.
However, the World Bank said Malaysia's projected growth was considered robust given the prevailing uncertain global environment
"To you, 4.2 per cent (GDP growth for this year) may not sound that high, but in the global context, where growth has been declining and (there are) all these uncertainties, it's actually robust, it's quite strong," World Bank country director for South-East Asia Dr Ulrich Zachau said.
He attributes the strength of Malaysia's economy to the country's "fundamentally strong" and good economic policies, as well as the government's continued policy to control spending to bring down the budget deficit.
Zachau said the Malaysian government would likely achieve a fiscal deficit target of 3.1 per cent of GDP this year and cut it down to 3 per cent of GDP next year.
However, he noted that raising productivity was key to future economic growth and prosperity in Malaysia.
"Malaysia has an opportunity to reach high income country status and catch up with the advanced economies with a combination of policies and investments that focus on productivity - including policies to upgrade skills, promote innovation, further strengthen competition and trade to increase firm level efficiency, and support women in the workforce," Zachau explained.
Separately, Datuk Abdul Rahman Dahlan, Economic Minister in the Prime Minister's Department, said Malaysia would take more measures to improve human capital and productivity.
"Targeted initiatives are being introduced at the national, industry and enterprise levels to ensure tangible and significant improvements in productivity. Every effort is made to ensure that these initiatives are implemented in a coordinated and cohesive manner," he said.
Read also: Ringgit drops to weakest level since 1998 Asian Financial Crisis
According to World Bank's report, rising productivity would become the main engine of economic and income growth in Malaysia in the future, as traditional drivers of growth are expected to moderate, with capital accumulation facing headwinds and labour force growth gradually slowing down as the Malaysian population ages.
In addition with rising total factor productivity, the report envisaged rising female labour force participation and increasing human capital through skills upgrading as the key drivers of future growth, to enable Malaysia to reach the income levels of high-income economies by 2050.