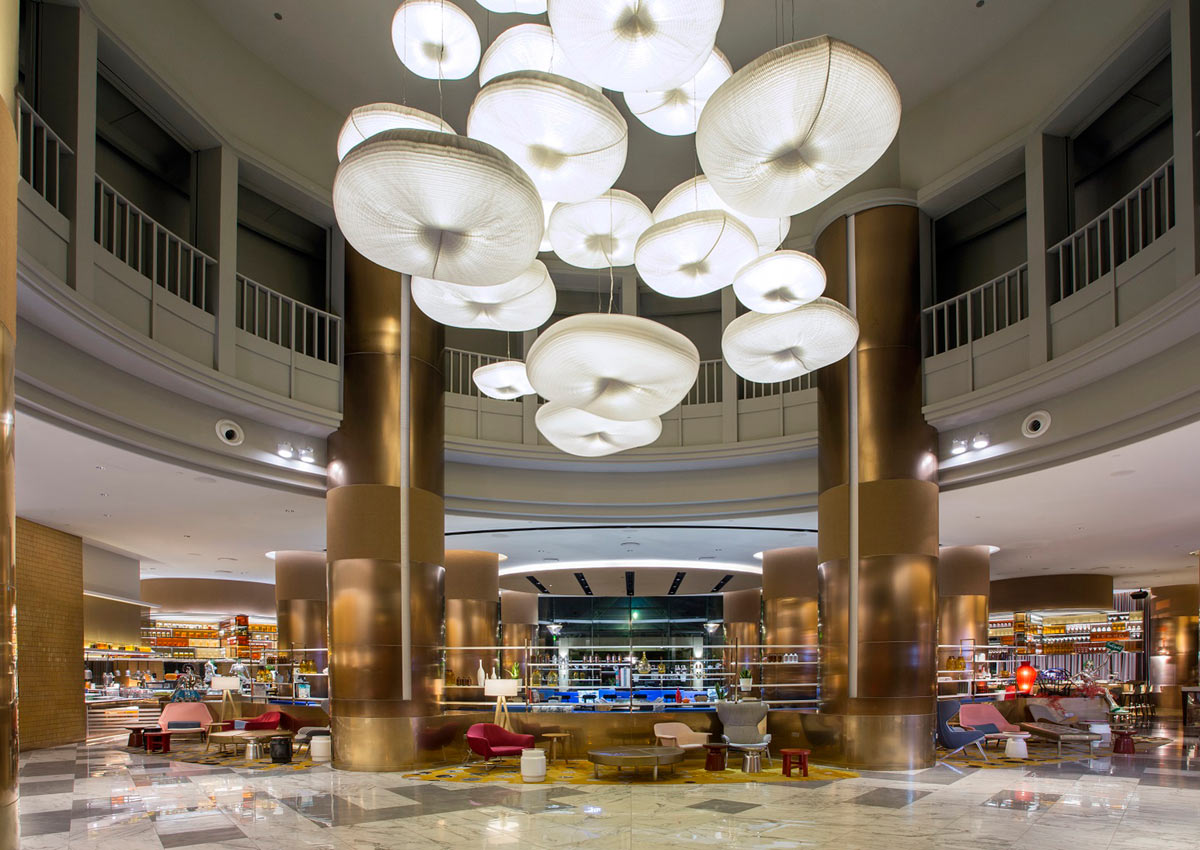 Hospitality trusts listed here produced a mixed bag of results for the three months to Dec 31.
CDL Hospitality Trusts yesterday reported a 3.3 per cent rise to 3.11 cents in distribution per stapled security (DPS) for its fourth quarter, after capital distribution and income kept for working capital.
Gross revenue dipped 3.6 per cent to $48.3 million, on the back of a 0.3 per cent fall in net property income to $37.7 million.
For the Singapore operations, revenue per available room fell 10.5 per cent to $154 in the fourth quarter from the same period a year ago, owing to the competitive trading environment caused by new room supply and lower corporate activities.
At Novotel Clarke Quay, the renovation of rooms and lift lobbies is expected to start after the first quarter this year and to be completed by the end of 2018.
The trust also has the recently renovated Grand Copthorne Waterfront Hotel, and M Hotel in Tanjong Pagar.
The group's units closed three cents higher at $1.42 yesterday.
Hotel owner Ascendas Hospitality Trust delivered a good DPS in its third quarter, thanks to higher net property income and realised foreign exchange gain.
This was despite partial distribution of proceeds from the sale of the Pullman Cairns International Hotel, it said.
DPS rose 13.1 per cent to 1.64 cents, as income available for distribution rose 14.6 per cent to $19.5 million.
Net property income increased 12.9 per cent to $26.4 million, while gross revenue was up 8 per cent to $59.2 million.
The group said: "All countries, with the exception of Singapore, had a stronger year-on-year performance, resulting in the overall improvement in portfolio performance."
Mr Tan Juay Hiang, chief executive of the managers, said: "Looking ahead, while Sydney, Melbourne and Japan markets are expected to remain healthy in the near term, Brisbane and Singapore continue facing headwinds.
"However, the various markets we are in are experiencing different cycles, and we believe that the diversified portfolio can continue to benefit the trust."
Ascendas Hospitality Trust's portfolio, with 11 properties, includes the 336-room Park Hotel Clarke Quay.
Ascendas Hospitality Trust's units closed one cent higher at 72 cents yesterday.
Hotel and serviced residence owner Frasers Hospitality Trust reported first-quarter DPS of 1.33 cents, down 18.9 per cent from the same period a year ago.
This is after the stapled security base grew, owing to a rights issue.
Distributable income increased 3.1 per cent to $24.4 million.
Net property income was up 15.9 per cent to $30.5 million, as revenue rose 26.1 per cent to $39.6 million.
The earlier completion of the acquisition of Novotel Melbourne on Collins, on Oct 20 last year, contributed to the strong showing.
The trust, which listed here in 2014, owns nine hotels and six serviced residences in nine cities across Asia, Australia and Europe.
Ms Eu Chin Fen, chief executive of the managers, said: "We are pleased to report that our first-quarter results have exceeded forecasts.
"The acquisition of Novotel Melbourne on Collins has added income contribution from Melbourne, which is a growing market, and enabled us to further diversify our earnings base."
She noted that with a stronger balance sheet and a lower gearing of 33.7 per cent, "we are now in a better position to pursue growth opportunities through asset-enhancement initiatives and value-creating acquisitions".
Frasers Hospitality Trust's units closed half a cent lower at 66 cents yesterday.
rachaelb@sph.com.sg

This article was first published on January 27, 2017.
Get a copy of The Straits Times or go to straitstimes.com for more stories.