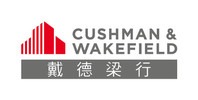 At HK$129.1 per month, Greater Central rents rose to a record high by the end of 2017 due to robust demand and limited availability High rents in the CBD forged a re-balancing of demand, with MNCs relocating to non-core areas and co-working players taking up large floor plates in various districts, while the expansion of PRC companies in Greater Central should support a rental growth of 7%-9% for the district in 2018 Affordable luxury, athleisure and F&B will be key sectors to support high street rents, for which a prospect of 0%-2% up for Causeway Bay and Tsimshatsui can be expected in 2018.
HONG KONG, CHINA - Media OutReach - 6 December 2017 - The Hong Kong office market saw another record breaking year in 2017, according to Cushman & Wakefield, as Greater Central rents topped global levels again with an annual increase of 7.5%, surpassing all other districts. The rental growth was supported by solid leasing demand from PRC companies which accounted for 54% of the new lettings (in terms of total size) transacted in Greater Central so far this year, quickening the pace of decentralization by companies wishing to stay cost-competitive. While the office leasing market was comparatively more upbeat, the retail leasing market also showed increasing signs of recovery thanks to a rebound in tourist arrivals by 3.4% and sales of luxury goods by 5.6%. The rental correction for high street space in Hong Kong that started since 2014 is nearing an end in Causeway Bay, but Central is still expected to continue to come under pressure due to a relatively higher vacancy rate there of 7.1%.
After a subdued 2016, office absorption was back in the black in 2017, amounting to 617,300 sqft. Growth was led by submarkets such as Greater Central, Greater Tsimshatsui, Hong Kong South and Kowloon East. That marked a large contrast to the negative take-up of 80,895 sqft witnessed in 2016.
This has been reflected in the solid leasing demand from corporations for Hong Kong's office space. First and foremost the fight for prime office space in Greater Central has been dominated by PRC companies, represented by the likes of HNA Group (93,600 sqft), Industrial Bank (54,600 sqft), CMB International (29,200 sqft) making headlines this year with their sizeable leases in prime buildings. Mr John Siu, Cushman & Wakefield's Managing Director, Hong Kong , said, "The banking and finance sector was the driving force behind the surge in Prime Central rents, so much so that they reached their six-year record high at HK$143.6 in Q4 2017 -- also a global record, according to our latest international survey. The substantial rental growth in Greater Central was also a result of low availability. By Q4 2017, the availability rate in Greater Central shrank from 3.9% in Q3 to 3.7%, which was the lowest level among all submarkets."
Thus the growth in rents has continued to add pressure on companies in Greater Central during 2017. Decentralization became the trend for multinational corporations and companies to stay cost-competitive by reducing rental overheads. From Magic Circle law firm Freshfields Bruckhaus Deringer to BNP Paribas, traditional Central tenants from professional services to the banking and finance sectors are embracing non-core areas such as Hong Kong East in this game-changing relocation trend. Mr Keith Hemshall, Cushman & Wakefield's Executive Director, Head of Office Services, Hong Kong , commented, "Companies could meet their consolidation or expansion requirements with larger floor plates available in Kowloon East, as shown by numerous transactions which pushed the district's absorption level to 76,700 sqft surpassing all other submarkets in Q4. However, for traditional Central tenants, Hong Kong East is a more viable alternative for relocation thanks to its proximity to Greater Central, improving highway connectivity (with the completion of the Central -- Wanchai Bypass in 2019), new and high quality office space and maturing F&B / retail supporting amenities. We expect more companies to 'head east' in 2018 as part of a cost saving and office upgrade strategy."
The emerging co-working trend strengthened the demand for space and continued to raise the profile of key operators such as WeWork and Spaces. Mr Hemshall co ntinued : "These global and regional operators have been actively expanding in both core and non-core office submarkets, leasing at least 105,900 sqft of Grade A office space and 166,400 sqft of non-Grade A office requirements so far this year." The drive from companies seeking flexible lease terms and CapEx avoidance, as well as landlords' preference for a long term stable revenue stream, look set to ensure the co-working sector remains a key force in office leasing during 2018.
Mr Siu commented , "PRC companies, decentralization and the co-working sector all contributed to the shaping and re-balancing of leasing demand in various submarkets. We expect these factors to continue to underpin leasing demand and rental growth in general, and in Greater Central in particular where the shortage of space will not ease until 2022 when the new Murray Road car park redevelopment and Peel Street/Graham Street development schemes totaling 565,500 sqft come on-line. A rental growth of 7%-9% is thus expected for Greater Central in 2018. "
Hong Kong's retail market has been in a prolonged rental correction since 2014, but in 2017 the market has begun to witness some positive signs. Including forecast figures for November-December, tourist arrivals throughout 2017 posted y-o-y growth of 3.4%, led by the return of Mainland Chinese tourists which contributed to an annual growth of 4.1% by year-end, contrasting with the y-o-y drop of 6.7% in late 2016. Sales of jewelry & watches showed a V-shaped rebound with an annual growth of 5.6% over the level in 2016 (versus a y-o-y drop of 17.3% recorded in end of 2016). These are the main factors that supported the stabilizing of core rents, particularly in Causeway Bay and Tsimshatsui -- the districts with the lowest vacancy at 2.6% and 2.4% respectively -- where rents dropped between 0.5%-0.7% q-o-q in Q4. Central is again under the greatest pressure with a rental decrease of 3.4% and vacancy rate of 7.1%, the same as in Q3.
Worth noting is that rents in non-core areas such as Yuen Long and Tuen Mun recorded mild growth of 1.3% and 1.1% respectively during 2017, reflecting the strength of local consumption that focuses on basic goods and services. However, with the upcoming changes in taxation on certain kinds of basic goods in the Mainland, it remains to be seen what kind of impact this will have on the continued business growth of the non-core areas.
Mr Kevin Lam, Cushman & Wakefield's Executive Director, Head of Retail Services, Hong Kong , said, "Although the rents in Causeway Bay and Tsimshatsui have come down by around 50% from their peak in 2013, they remain Asia's most expensive retail areas. On one hand retailers were in a better position in negotiations and the softening has helped enrich the variety of shops in these core locations, demonstrated by a shift from luxury to more affordable goods and a rise in pop-up stores. On the other hand there has been an increased presence of PRC brands, overseas brands and F&B shops which are taking advantage of the discounted rents to establish their names on Asia's most expensive retail streets. In terms of trade mix, cosmetics, accessories and lifestyle products will remain the pillar sectors, while the increasing interest towards the affordable luxury and the athleisure products are expected to support a prospect of 0%-2% up for Causeway Bay and Tsimshatsui in 2018."
Meanwhile, the F&B trade continued to record steady growth in business but that has not translated into growth in F&B rents. Mr Lam explained, "F&B rents have been in decline by 2.4%-9.7% since peaking in mid-2016 as the growth in business has been offset by a substantial rise in labor costs, which has limited the ability of F&B operators to expand. However, more operators and start-ups now eye the fringe of core retail areas such as Tin Hau in order to maximize the business potential. We expect F&B operators will remain cautious in expansion but many will attempt to gain a foothold with new concept stores."
About Cushman & Wakefield
Cushman & Wakefield is a leading global real estate services firm that helps clients transform the way people work, shop, and live. Our 45,000 employees in more than 70 countries help occupiers and investors optimize the value of their real estate by combining our global perspective and deep local knowledge with an impressive platform of real estate solutions. Across Greater China, there are 20 offices servicing the local market. The company was named the top China real estate services firm in four categories of Overall, Valuation, Agency/Letting and Research by Euromoney's 2017 Survey. Cushman & Wakefield is among the largest commercial real estate services firms with revenue of $6 billion across core services of agency leasing, asset services, capital markets, facility services (C&W Services), global occupier services, investment & asset management (DTZ Investors), project & development services, tenant representation, and valuation & advisory. 2017 marks the 100-year anniversary of the Cushman & Wakefield brand. 100 years of taking our clients' ideas and putting them into action. To learn more, visit www.cushwakecentennial.com , www.cushmanwakefield.com.hk or follow us on LinkedIn ( https://www.linkedin.com/company/cushman-&-wakefield-greater-china )