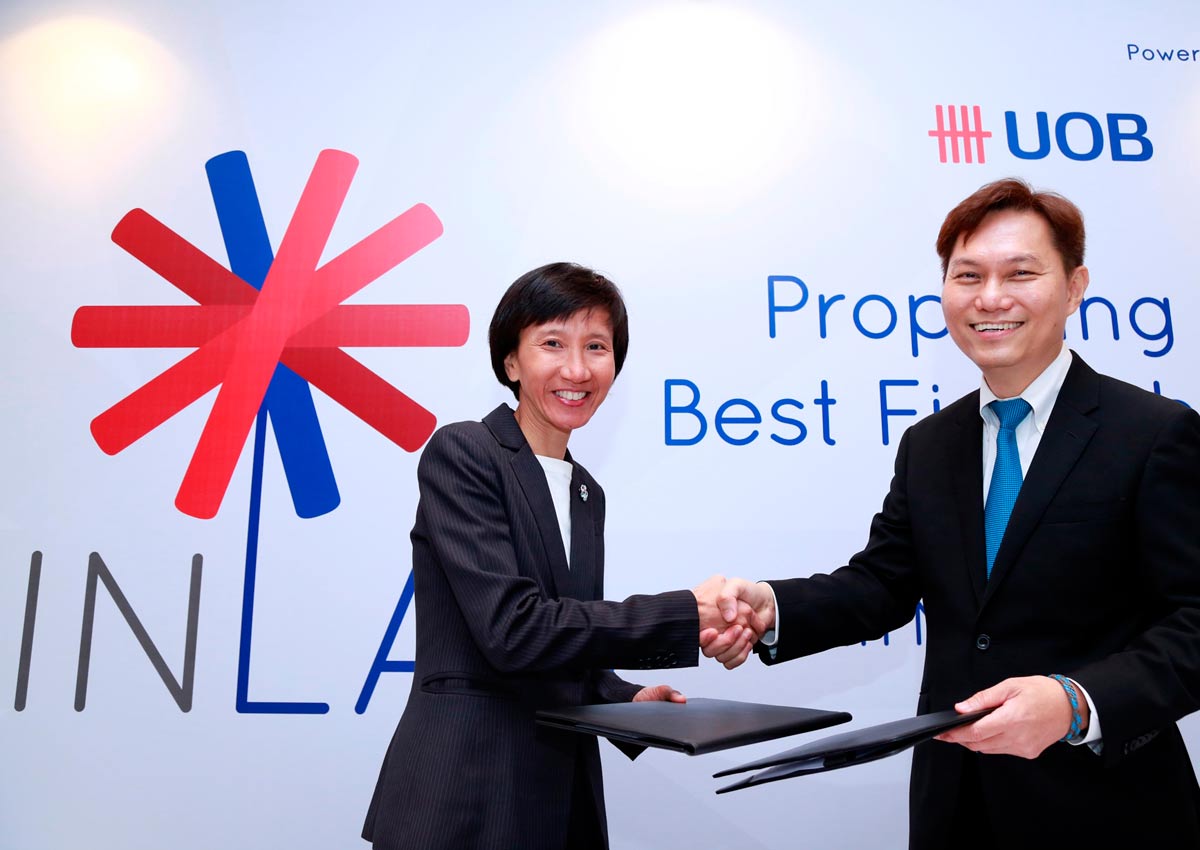 United Overseas Bank's managing director and head of group human resources Jenny Wong talks about talent - building a pipeline of talent for the future and equipping current staff with the right skills to be future-ready.
Q How has your attitude about hiring talent changed in recent years as a result of the tech developments in the finance industry?
A We have seen a great deal of changes taking place in banking, particularly on the retail side of the business. Customers do everything through their mobile phone or laptop, from cardless cash withdrawals, instant issuance of credit cards, paying for purchases to buying unit trusts online.
I find that the millennials of today possess most of the qualities that the banking industry needs to continue to stay relevant to customers.
At UOB, millennials make up almost half of our workforce and our millennial customer base is growing by double digits every year.
Here's what UOB is looking for in the next five years:
•Creativity : In addition to technology, we are also looking for those who can think creatively about new ways in which the bank can add value to our customers' needs such as in the areas of travel and dining.
•Critical thinking skills: The ability to simplify complex data into tangible assets.
•Values: Such as having an enterprising spirit to explore new solutions and being accountable for long-term implications. Our decisions and actions are all essential for the jobs of tomorrow.
Therefore, when I hire someone, I evaluate the person's ability to think imaginatively, to make sense of new technologies and apply it in a way that creates value for our customers. An example of thinking creatively would be to tap Singaporeans' love for food to engage with them more. UOB processes an average of more than 900,000 dining transactions on our cards annually.
As a result, we introduced a dining feature within UOB Mighty. Through UOB Mighty, customers can enjoy a suite of dining-related services including recommendations of restaurants based on cuisine preference and location.
Customers can also make reservations at their restaurant of choice, and submit a review on UOB Mighty after their meal. Through their responses, we can better understand their dining preference and further customise our offers to suit their needs.
Bankers of the future will need to be adept with not just traditional banking products and services, but also be familiar with new payment trends, spending habits and the latest financial products so that they can analyse the options available and stay relevant to their customers.
Q What would make a future-ready banking employee?
A Increasingly, data analytics will become an important medium to gather insights into our customers and their needs.
Employees who can develop an appreciation and operational understanding of analytics will be able to reap benefits as they use the information to improve the customer's experience by streamlining processes and provide more targeted solutions based on customer needs.
Q What about people who have been with the bank for decades - how do you get these employees to become future-ready?
A Almost all our employees are involved in various change and process management projects in addition to their daily jobs. This challenges them to do things better every day.
The bank also organises employee hackathons at our accelerator, The FinLab, an innovation centre focused on creating solutions for financial services.
Since we started this programme two years ago, a few hundred employees across the bank have already participated in the sessions to design commercially viable solutions for solving real-life banking challenges. UOB has also invested in career and personal development courses for our employees with grants that the bank received under the Singapore Government's Wage Credit Scheme.
In the past two years alone, our employees have had access to more than 5,000 training courses on innovation, productivity, service excellence and IT skills. UOB is the first bank in Singapore to launch such a Wage Credit employee development initiative to help people cultivate the habit of lifelong learning.
We also encourage our employees to be proactive in their own professional training and development.
Last but not least, the UOB Leadership Academy runs a suite of programmes designed to develop leadership skills and to prepare managers to implement and to manage change. It also offers senior leaders coaching on making a strategic impact across the organisation.
Q Young people entering the workforce today may find it more exciting to get jobs with start-ups or even start their own enterprise upon leaving school. How do you plan to attract millennials to work at UOB?
A At the end of the day, millennials want to take control and to lead in their own careers. They value being challenged and are driven to developing solutions that fit into their lifestyle as a digital native.
The bank recently revamped its internship programme for undergraduates. In addition to gaining work experience at the bank, the undergraduates will also be tasked to develop innovative products and services to solve various industry problem statements.
The bank is also participating in the initiative between the Monetary Authority of Singapore (MAS) and the five local polytechnics to nurture a pool of skilled manpower for Singapore's growing fintech sector.
Q One big worry that has been talked about a lot is the fact that technology could, and will, eventually replace a lot of human jobs. What do you think the impact would be in Singapore?
A At UOB, we believe that there is nothing that can replace the spirit of a handshake. We see technology as an enabler and will continue to use it to enhance our customers' experience with us.
As technology develops, some jobs will change while new ones will be created. We are already seeing this growth in demand for employees in areas such as wealth management, data sciences, IT security, risk management and compliance.
Q How can banks handle this in a way that staff don't get left in the lurch someday?
A Apart from providing regular training, the bank also supports employees who are keen to gain different skill sets to pursue a different role or area of work.
An example is Ms Nancy Tan, who heads a team of administrators supporting the credit analyst division in the bank's commercial banking department.
During her time with the bank, she has worked as a teller, customer service manager and branch manager before taking on her current role. Key to her success was the on- the-job training provided by the bank, which helped her adapt and take on each new job with confidence. Today, she is not only an inspiration to her younger colleagues, but also a source of knowledge on all things UOB.

This article was first published on November 14, 2016.
Get a copy of The Straits Times or go to straitstimes.com for more stories.