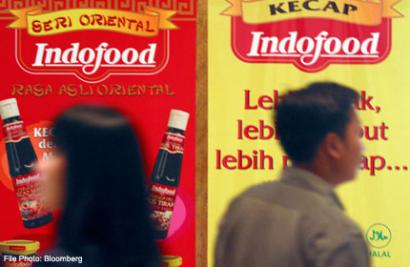 JAKARTA - Food maker PT Indofood CBP Sukses Makmur (ICBP) announced on Thursday that its joint venture subsidiaries have completed the acquisition of PT Pepsi-Cola Indobeverages.
The acquisition was performed by PT Indofood Asahi Sukses Beverage and PT Asahi Indofood Beverage Makmur, which are, respectively, 51 per cent and 49 per cent owned by ICBP.
Indofood Asahi and Asahi Indofood are ICBP's joint ventures with Asahi Group Holdings Southeast Asia Pte. Ltd., a Singapore-based wholly owned subsidiary of Japanese Asahi Group Holdings Ltd.
The joint ventures purchased Pepsi-Cola Indobeverages for US$30 million using cash reserves.
Following the acquisition, ICBP said, the acquired company had changed its name to PT Prima Cahaya Indobeverages.
Shares in ICBP traded at Rp 9,750 (86 US cents) on Thursday, down by 0.51 per cent on the previous day.