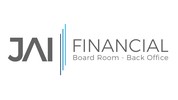 With the release of MyCFO, Jai Financial will be transformed into a full pledged financial platform for business
40% stake in Click2view to expand its foray into content marketing
Acquisition of Blake Dair Consulting Pte Ltd
SINGAPORE - Media OutReach  - 13 June 2018 -  Jai Financial Pte Ltd has launched its  MyCFO service to complement its one stop shop corporate accountant and boardroom business. This service will provide unrivalled support and advisory to businesses for the sole purpose of boosting their efficiency and commercial effectiveness. 
Jasmine Seet, Managing Partner, said "through standalone consultations or day-to-day transactional support and performance reporting, we deliver insights and analysis to link financials to business strategy and industry landscape.  This includes, but is not limited to, advice to different business units on change initiation, operational performance improvements, increasing commercial effectiveness, growth strategy making, pricing optimisation, etc."
To ramp up its marketing efforts, Jai Financial has also increased its hiring efforts by onboarding new accountants into the team. This will maintain the same level of service and professionalism they have managed to provide in the past despite their rising client base.
Jai Financial has recently bought a 40% stake in Click2View , a Singapore-based content agency, to expand its foray into content marketing, across Singapore and South-East Asia. This was a strategic alliance between Click2View, which was developing in its 8th year with the rising consumption of on-demand digital content, and Jai Financial, finance business partner which provides business support as well as performance analysis and advice to facilitate key decision making in this fast-changing landscape".
Simon Kearney, CEO of Click2View, commented," "We've had a good time working with Jaifin, the team is great and we've benefited from their experience and acumen."
A similar value creation framework was deployed by Jai Financial in our acquisition of Blake Dair Consulting Pte Ltd - Executive Search. Blake Dair is a niche markets specialist originally focused on luxury brand marketing and recently making a breakthrough in FinTech and IT Services.
Jai Financial and Blake Dair also commenced an employee share ownership plan with the issuance of shares to Colin Li, leader of the Capital Markets Practice. Mr Li added that "working with Jai Financial as a support function and having access to the capital we need to grow into new geographical markets is great news for us".
With this, Jai Financial is looking forward to further opportunities to build small Singapore businesses through advice, education and funding.
Please refer to www.jaifin.com for more information.
About Jai Financial:
Jai Financial is a Singapore-based accounting and business advisory firm that specialises in supporting small businesses. It is an early adopter of cloud accounting and provides a full range of financial record keeping, reporting, audit and tax services.