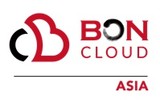 BEIJING, CHINA - Media OutReach - Sep 30, 2017 - The Kubuqi Desert, located in the Inner Mongolia Autonomous Region, is the seventh largest desert in China that greatly suffered from desertification, one of the greatest ecological challenges in the world and has long been the fundamental cause of both the poverty of the local farmers and herdsmen and the sandstorms that sweep over Beijing. However, the Kubuqi Desert has recently attracted a worldwide attention as a model success story in combatting desertification.
Public-Private-People Partnership
Against the backdrop of China's reform and opening, with the supporting policies provided by governments at all levels, The Elion Resources Group (ELION) did not view the threats of desertification as a problem, but an opportunity, by harnessing the economic potential, and balancing environment and development sustainability. The private enterprise has invested billions of RMB for ecosystem restoration and the development of desert eco-industries. After 30 years of ongoing efforts, circular eco-economic system has been established and afforestation of 6,000 square kilometers of desert land has been implemented. As a result, over 500 billion RMB of ecological wealth has been created and 102,000 people in the desert areas were lifted out of poverty. One could boast that the vast expanse of desert land has been turned into wealth and fortune along with a greener environment.
A new beginning for farmers
A once poverty-stricken desert, herdsmen who used to live separately in the desert found a new hope in 2006 when a village was built with an investment of 20 million RMB from Elion Resources Group, under the support of local government. Large and bright new houses, convenient access to roads, electricity and water -- their lives finally changed.
Tserenbaabuu and Yao Liyuan, a couple who lived near the Dadaotu Lake in the middle of the Kubuqi Desert, have a found a path to fortune as the relocation project created opportunities for herdsmen to find employment or start their own businesses. Today, they run a Mongolian restaurant in the new town serving up authentic lamb, milk tea and wines amid the hospitality of the grassland.
Now the desert is attracting tourists, the couple started a new business with two neighbors offering adventurous off-road drives across the desert sands and lakesides. They now have 16 off-road vehicles and hire more than ten professional drivers. After just two years of operation they have already recouped their investment.
To find out more about the Kubuqi Model, please visit http://en.kubuqiforum.dycw.com/
For more high quality compelling content from China cities, companies and organizations, please visit http://premium.bon-cloud.net/