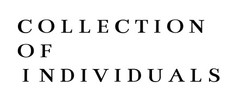 HONG KONG, CHINA - Media OutReach - April 13, 2018 -  "In the Moodfor LACMA: The Story of the ElusiveScarlett Li", a private event honoring the Los AngelesCounty Museum of Art (LACMA)during Art Basel Hong Kong,took place on Thursday,March 29, 2018.The invitation-only event, hosted by Princess Alia Al-Senussi of Libyaand Hong Kongbased entrepreneur DinoSadhwani, celebrated the creative atmosphere where Hollywood-meets-Hong Kong.
The statement event during Art Basel HongKong was curatedby Jason Swamy,executed by RAGE, Dejha Ti x AniaCatherine, and producedby Collection of Individuals. Distinguished guests from LACMA were escorted from theMandarin Oriental, HongKong, to the venue withArt Basel's fleetof BMWs. Guests entered thefictional story set in 1931on sampans to the revamped Jumbo Floating Restaurant. Art greetedguests from theentrance, and mysterious gloved hands emerging from the wallguided one towards the next chapterof the experience. A blend of both cultures was present throughout the evening with actors, dancers, a statuesque appearance, a high-energy brassband - Lucky Chops, which were flown in fromNew York, andinternationally renowned DJs all contributing to various chapters with their own characteristics.
Over 150 event staff paved the way to bring exciting entertainment together for more than 750 distinguished guestsof the arts, entertainment and business world.Some of the notable guestsfrom the art andfashion world include: Alexandra Munroe, AllisonBerg, Almine Ruiz-Picasso, Arne and Milly Glimcher, Christina YuYu, Eugenie Miarchos,Eva Chow, Hans Ulrich Obrist,Jeffrey Deitch, JohnTargon, Katherine Ross,Klaus Biesenbach, Marc Glimcher, Marc Spiegler, MichaelGovan, Monika Spruth, Peter Eleey, Philip Tinari,Stephen Little
Local prominent guests include: AmandaStrang, Audrey Puckett,Edward Tang, Emily Lam-Ho, Feiping Chang, Geoffrey Chuang,Gilbert Yeung, Ivan Pun, JonathanCheung, Jonathan Crockett, Lester Lam, Lincoln Li, Tony Verb,and Veronica Chou, just to name a few.
Marking thesecond consecutive yearof LACMA's presence during Art BaselHong Kong, thefun filled event of great entertainment and art successfully ended. Hosts Princess Alia Al-Senussi and Dino Sadhwani hope to make this an annualevent going forward.
About Princess Alia Al-Senussi
Princess AliaAl-Senussi is a patron andacademic, currently studyingtowards her PhD in Politics. She has a degreein International Relations and Middle EastStudies, a mastersin Political Scienceand an MSc in Law, Anthropology and Society. Alia works to promote variousinstitutions and non-profit organisations through the arts and their overlapping interests with fashionand business. She holds a variety of non-profit boardand committee positionsthat promote youngpatronage of the arts in Londonand collecting in the MiddleEast. She is a foundingmember of the Tate's Acquisitions
Committeefor the MiddleEast and NorthAfrica, and on the Boardof Patrons of Art Dubaiand the Middle East Circleof the Guggenheim. She served as Chair of the TateYoung Patrons and is a founding International Co-Chair of The ChinatiFoundation Contemporaries Council,as well as a memberof the Committee forthe Serpentine GalleryFuture Contemporaries group.She is alsothe founding co-chair of the Parasol FutureUnit and sitson the Boardof Trustees for the GlobalHeritage Fund UK.She works as the VIP Representative for the UK and the Middle Eastand consultant forArt Basel, and holds various ambassador and executive roles.
About Dino Sadhwani
Raised in Singaporeand with familyroots in Hong Kong, Dino Sadhwani attendeduniversity in Los Angeles and has been a passionate entrepreneur from a young age.
Dino set up hisfirst business at the age of 15, and in the yearssince, has developed multiple ventures in the areas of real estate,food and beverage, wellness, commodities, venturecapital, and supply chain management that operatein many countriesaround the world.
He co-founded Iris Group in 2007. Of which, his first company'Iris International' specializes in China product sourcingand logistics management. The company has continually grownfocusing on building long-lasting clientrelationships based on integrity and trust. In his sparetime, Dino enjoysfootball, tennis, mathematics, travelling and, most importantly, spending time with his threekids.
As a visionary youngentrepreneur, Dino has successfully honoredthe Los AngelesCounty Museum of Art (LACMA) for the past two years duringArt Basel. He is a vibrant art lover and with a sharp investment point of view, the celebration of LACMA servesto offer a unique alternative for art lovers in Asia.
About Jason Swamy
Jason Swamy &Do What You Love is known forground-breaking experience designand curation. From cultureshaping custom IP like Robot Heart, Wonderfruit and Future Futureto working with A- list clients, such as NetEase, Swire, The UpperHouse, Mandarin Oriental, W Hotels, Jardines, Melco Crown and Duddell's. Jason is recognized as a thoughtleader and his work is known to push boundaries of creativity and taste globally.
About Notable Guests from Art World
Ms. Alexandra Munroe -- SamsungSenior Curator, AsianArt, and SeniorAdvisor, Global Arts,at the Solomon R. Guggenheim Museumand Foundation
Ms. Allison Berg -- LACMA Trustee
Ms. Almine Ruiz-Picasso -- Owner of Almine Rech Gallery
Mr. ArneGlimcher and Mrs.Milly Glimcher -- American art dealer, filmproducer and director Ms. Christina YuYu -- Matsutaro ShorikiChair, Art of Asia at Museum of Fine ArtsBoston Eugenie Niarchos - Jewellery designerand founder of Venyx
Ms. Eva Chow -- LACMA Trustee
Mr. Hans UlrichObrist -- Artistic Director at Serpentine Galleries Mr. Jeffrey Deitch-- Art dealer and curator
Mr. John Targon-- Designer forMarc Jacobs Ms. Katherine Ross -- Fashionconsultant
Mr. Klaus Biesenbach -- Director, MoMAPS1, and ChiefCurator at Large,MoMA Mr. Marc Glimcher-- President of Pace Gallery
Mr. Marc Spiegler -- Global Director of Art Basel
Mr. Michael Govan -- LACMA CEO and Wallis Annenberg Director
Ms. Monika Spruth-- Art dealer and co-ownerof Sprüth Magers Mr. Peter Eleey -- Chief Curator,MoMA PS1
Mr. Philip Tinari -- Director of the Ullens Center of Contemporary Art
Dr. Stephen Little-- Florence and Harry SloanCurator of ChineseArt and Department Head, Chinese, Korean, and South East Asian Departments, LACMA
About LACMA
Since its inception in 1965, theLos Angeles CountyMuseum of Art (LACMA) has been devotedto collecting works of art thatspan both historyand geography, mirroring Los Angeles's rich cultural heritage and uniquely diverse population. Today LACMA is the largestart museum in the western United States, with a collection of over 135,000objects that illuminate 6,000 years of art historyfrom new and unexpected pointsof view. A museum of international statureas well as a vitalcultural center for SouthernCalifornia, LACMA sharesits vast collection with the GreaterLos Angeles County and beyond through exhibitions, public programs, and research facilities that attract over1.5 million visitors annually, in addition to serving millions more through community partnerships, school outreach programs, and creative digitalinitiatives. LACMA's maincampus is locatedhalfway between the oceanand downtown, adjacentto the La Brea Tar Pits and Museum and the futurehome of the Academy Museumof Motion Pictures.Dedicated to servingall of Los Angeles, LACMAcollaborates with a range of curators, educators, and artists on exhibitions and programs at various sites throughout the County.
Media Contact
Adrienna Lo | adrienna@outlook.com
+852 9700 6059
Penn Leung | penn.leung@creativegp.com
+852 6077 7342
Gladys Kwok | gladys.kwok@creativegp.com
+852 6082 0515